Our top picks for a spring-inspired visit to the nail salon
With the changing of the seasons comes the need for a nail spruce and boy is Spring bringing in some major mani inspo. A time for regrowth, renewal and refills (hello nail extensions!), trade in winter shades and minimalist manicures for something just as exciting as the warmer weather. Here is some seasonal inspo to take to your nail technicians - you can thank us later.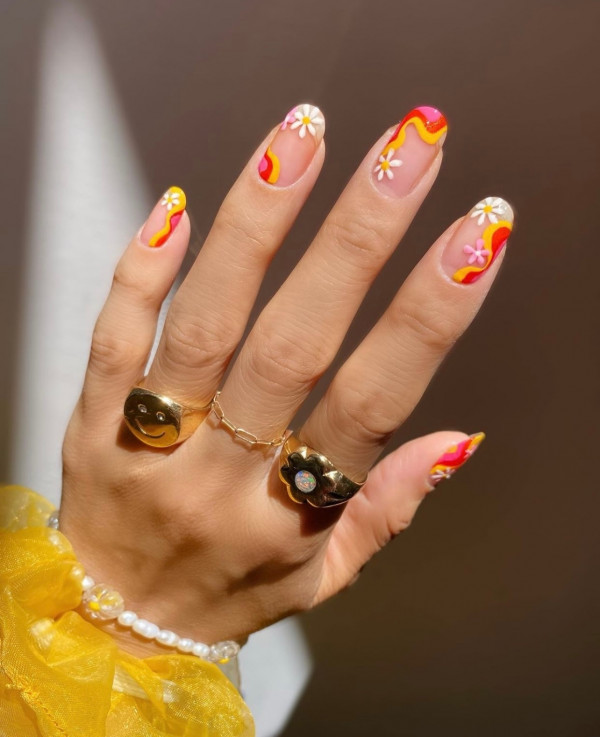 @nailinghollywood
Austin Powers, is that you?
Bright colours, playful swirls and daisy blooms? I mean, if spring was a pair of nails it would be these shagadelic babies. These fab fingers are transporting us to the 70s and we're not mad about it.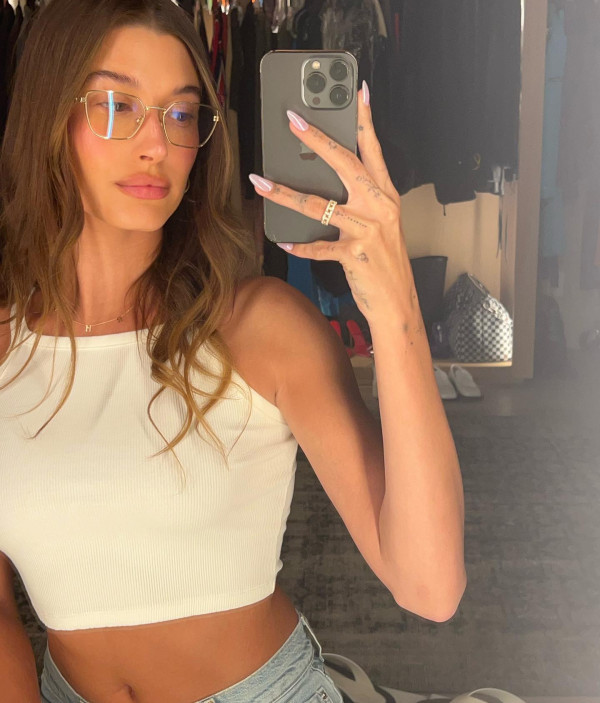 @haileybieber
Hailey Bieber made me do it
Unless you've been living under rock, Hailey Bieber's glazed donut nails have been a top request at nail salons across the globe - and for good reason. Minimal enough to be matchable with an added shimmer and shine, we'll gladly hop onto this trend.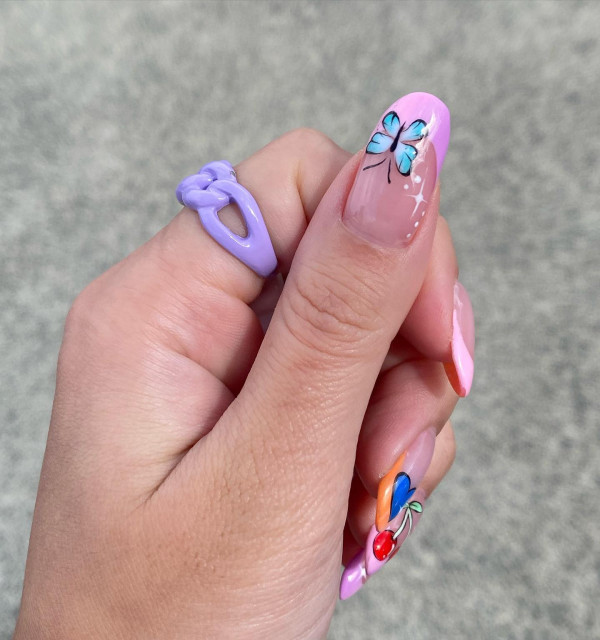 @magicbysoph
Cartoon Claws
If you've got time on your hands, we'd recommend getting some detailed graphics painted on your fingers. Butterflies, flowers, various types of fruit - there's no better way to put spring in your step than with some artsy fartsy nails.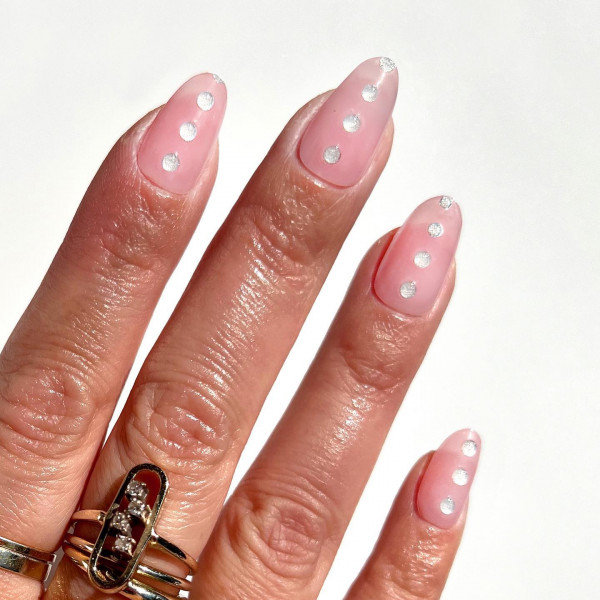 @natalieminervanails
Team Cassie
Maddie may have gotten the last word but Cassie has 'never been happier' - which is why we're flaunting her tasteful talons all over town. Nude coloured nails with some diamantes for a little bit of glam, we're living for this Euphoria-inspired set.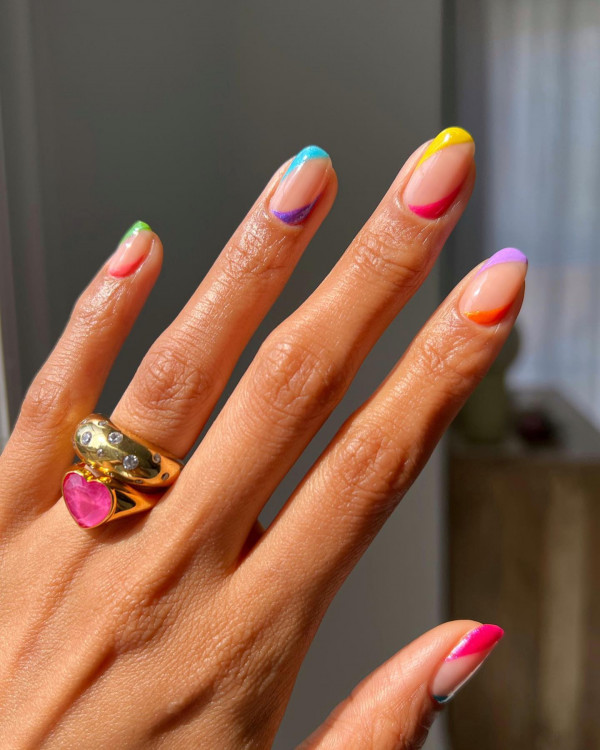 @overglowedit
A Fab Frenchie
Freshen up your french mani with some fun colours and symmetrical curves for a spicy springtime set. These colourful claws are the perfect accessory to any fit and are the pop of colour your wardrobe has been craving.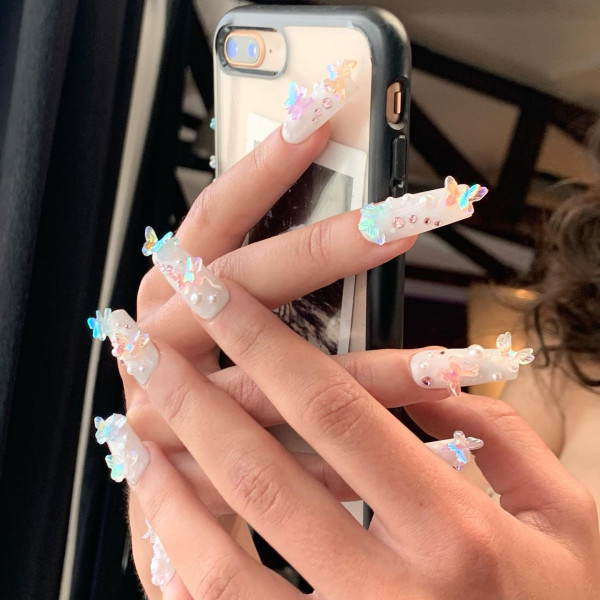 @f.cknails
Butter(fly) Fingers
Add some dazzle to your digits with lengthy tips, pink and pearl gemstones and iridescent butterflies for the ultimate main character mani. They'll make for great conversation starters and top-notch head scratchers.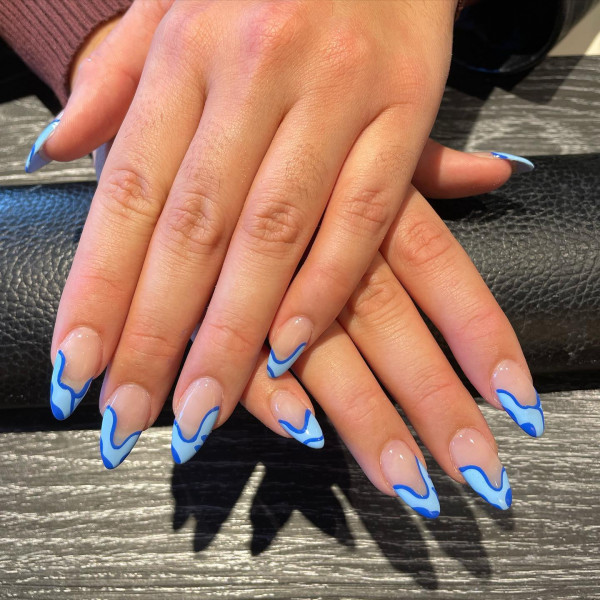 @thenailbar_nz
Ride The Wave
These blue swirly tipped talons are transporting us to sunny beaches, oceanside cabanas and springtime in the sand. Stay cool, calm and collected with a mani that's just as composed.