Maddie Ziegler shines in Kate Spade New York Sparkle
Looking for a fragrance to inject some energy into your daily routine? Well, no one does vivacity like New Yorkers. Inspired by the New York woman, Kate Spade's newest iteration of the self-named scent, Kate Spade New York Sparkle, is the perfect addition to your olfactory collection. A sensual and empowering fragrance, Sparkle celebrates the captivating and confident New Yorker, who brings a little sparkle wherever she goes.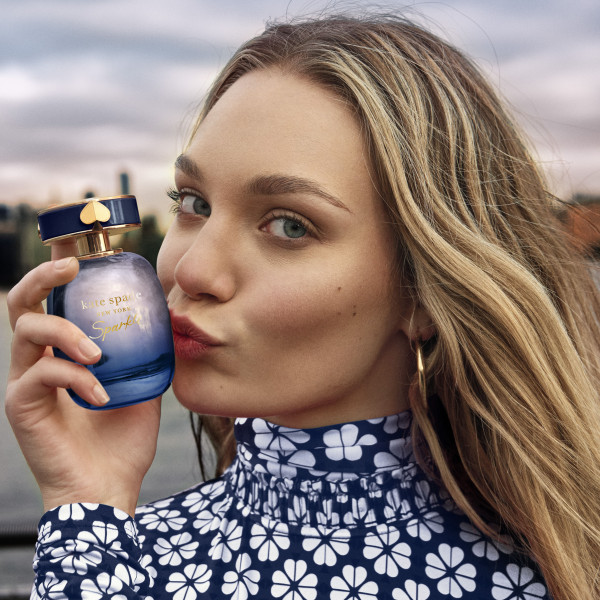 Of course, when it comes to liveliness, there's no better symbol than Maddie Ziegler. Joyful and feminine, the iconic dancer and actress is the epitome of Sparkle. Looking radiant in front of a New York City sunset, ready to dance in the twinkling night and spreading a trail of magic wherever she goes, the perfume exudes her essence in every way.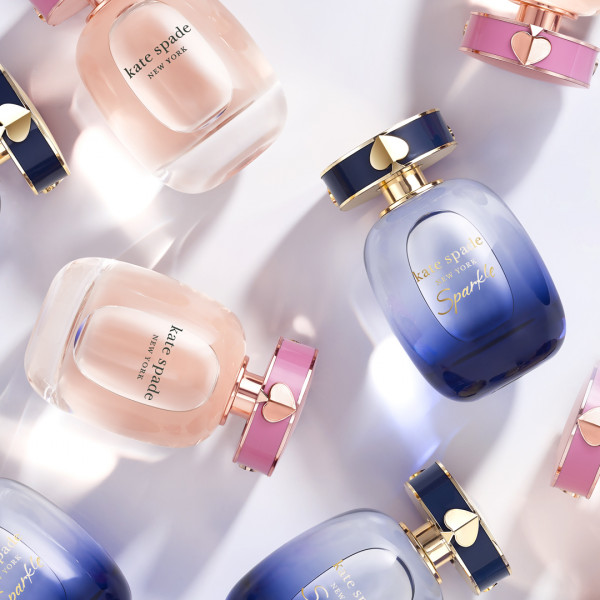 From nose to bottle, Kate Spade perfumer Louise Turner was ambitious to truly capture the spirit of a quintessential New York City evening, using the senses to paint a picture of the sun setting and the lights turning on one by one. What came to fruition was an irresistible, addictive and exuberant blend of floral, gourmand scents, or in other words, a whiff of fresh New York air.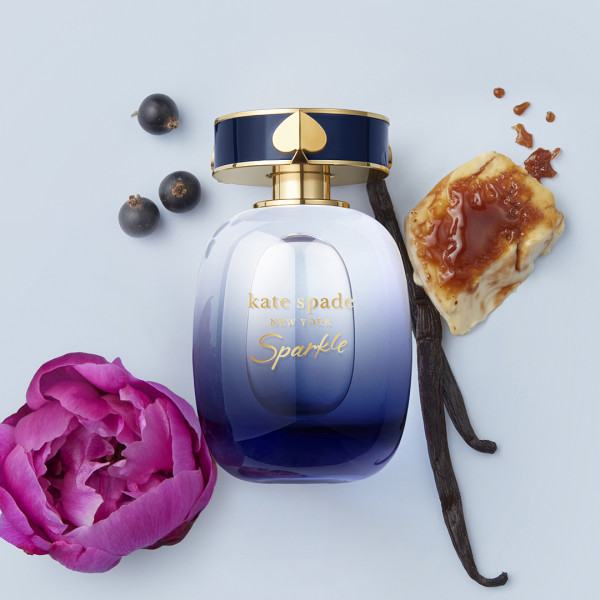 "I wanted to create a fragrance that recalls the magic of the lights in New York and how the city seems to sparkle in the night," Turner explains. "I remember being in the city years ago, as the sun was going down, sipping a delicious blackcurrant cosmopolitan, a gigantic bouquet of peonies placed on the table and smelling the lingering scent of a vanilla crème brûlée that had been delivered to a nearby table – all the scents came together in such an impactful and memorable way."
The new fragrance opens with a blackcurrant note, underlined by Italian lemon for added freshness and a dash of spicy frosted pink peppercorn. At the heart, an exuberant bouquet of purple peonies and hawthorns unfolds, and finally, vibrant cedar and oakwood extracts create a seductive trail, made deliciously addictive thanks to an added vanilla crème brûlée note.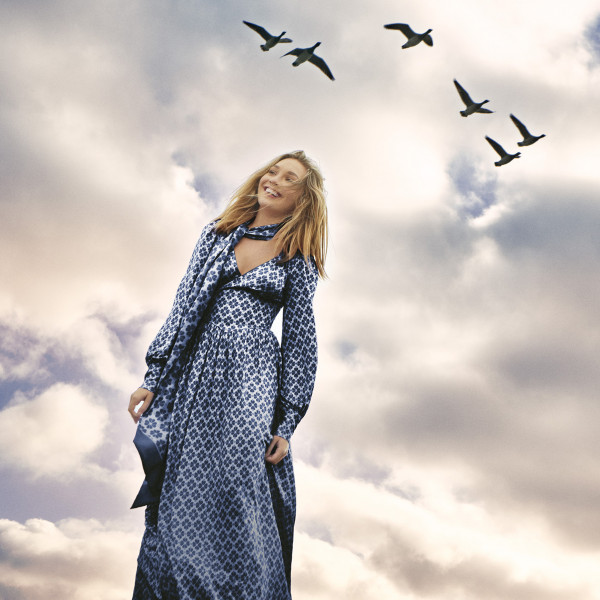 With its clean, soft lines, the bottle embodies the feminine elegance and effortless aura of the fragrance. The bottle is adorned with a night blue gradient radiating from bottom to top, reminiscent of the city at twilight as the light starts to change. Making way for the magic of the night ahead, the bottle both entraps and encapsulates the sparkle of New York City.
Lighting up a room is easy when the lights of New York City shine on your scent. Floral, fruity with a little bit of spice, the scent bathes its wearers in New York dusk and sparkles in the air as does the magical aura of the city that never sleeps. Add some Sparkle to your step with the magnetic and enthralling Kate Spade New York Sparkle.