Got dry and dull winter skin? Here is the solution
How important is skincare to you? While most women universally follow some kind of skincare routine, it can fall to the wayside for many men. One New Zealand brand is on a mission to change that, taking the guesswork out of building a routine, with simple but efficacious skincare.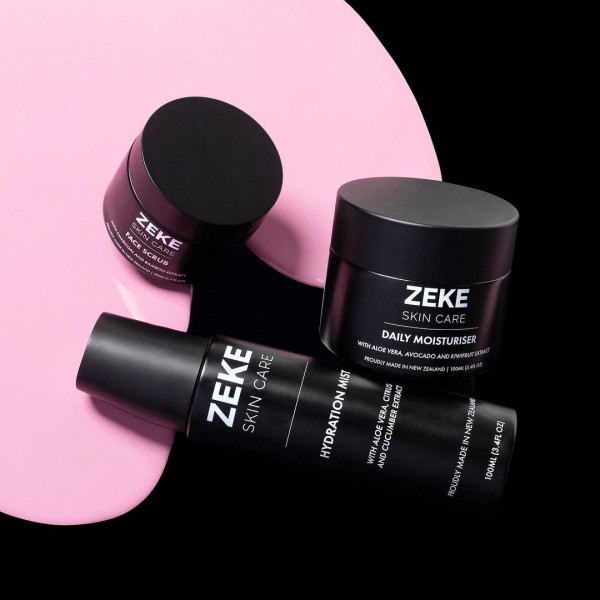 Introducing Zeke Skincare, the fresh New Zealand skincare range that is making a proven difference to your skin. With a mission statement to give "unparalleled confidence through powerful skincare solutions," this is a brand you can trust. Women tend to have thinner and drier skin whereas men have thicker and more oily skin with denser hair growth. Zeke takes these differences into account, developing gentle formulas, which preserve the natural skin oils, enhance nutrient absorption and remove toxins. Sounds good right?
While skincare has been around for centuries, with each culture having their own individual techniques, it was none other than Cleopatra who pioneered the research into the benefits of different products for the skin. She created toners and scrubs, rich with natural ingredients such as sea salt, apple cider vinegar and olive oil. Seems that she had brains as well as beauty! Incorporating these natural products into her life helped her retain a youthful appearance and encourage others to use skin-revitalising ingredients more. Avocado extract, aloe vera, jojoba oil, charcoal and pomegranate extract, just to name a few, are all excellent examples of purities that the earth has to offer that help our skin glow.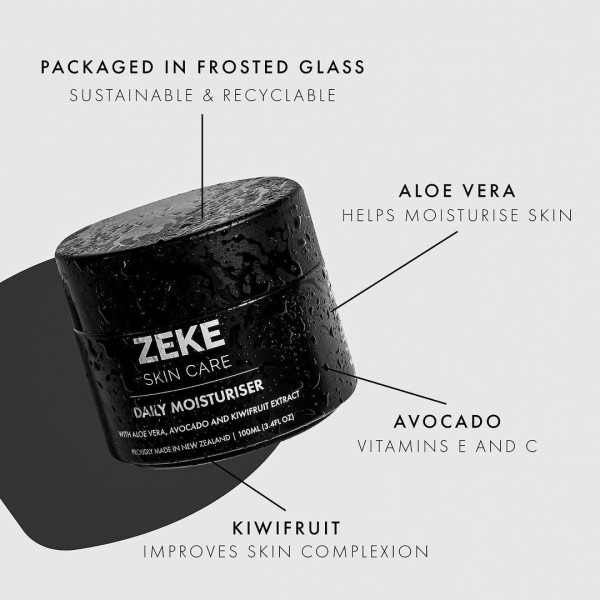 Let's take a closer look at Zeke's bestselling Daily Moisturiser. Designed to hydrate and nourish your skin, the goodness of aloe vera, avocado and kiwifruit extract give the skin the vitamin boost it needs. Aloe vera is widely known to be a moisturising super-plant, commonly used to revitalise skin post-sunburn, but its benefits are far-reaching. The addition of avocado helps to provide relief from dry skin but also combat signs of ageing such as fine lines and wrinkles, with its richness in vitamin C and E. Combining these two with antioxidant rich kiwifruit, which promotes collagen production to promote skin firmness, creates a moisturiser that will not only sustain glowing skin but give it a smooth texture.