Lila Moss-Hack as the new face of Marc Jacobs beauty
Looks like a new generation of beauty is gracing this seasons Marc Jacobs' beauty campaign. As the daughter to supermodel, Kate Moss, there's no doubt that Lila Moss-Hack has some big shoes to fill. Although, after landing her first beauty campaign with Marc Jacobs, success and fortune seems to be nothing out of the ordinary for the fame-filled family. At the age of sixteen, Lila Moss' future is already promising as the new face of the iconic Marc Jacobs.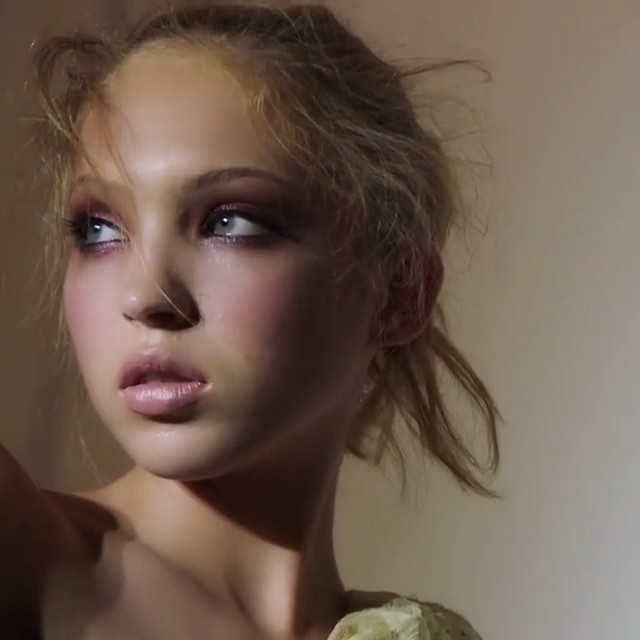 The campaign showcases Lila's natural beauty and we can't help but think how uncanny the resemblance is between Lila and Kate. Lila dons a black bandana with a vibrant, purple eye liner – one of five Marc Jacobs limited edition Fineliner Ultra-Skinny Gel Eye Crayon Eyeliner debuting in Spring 2019. In addition, her clear and radiant skin has us enamoured with the promising beauty model.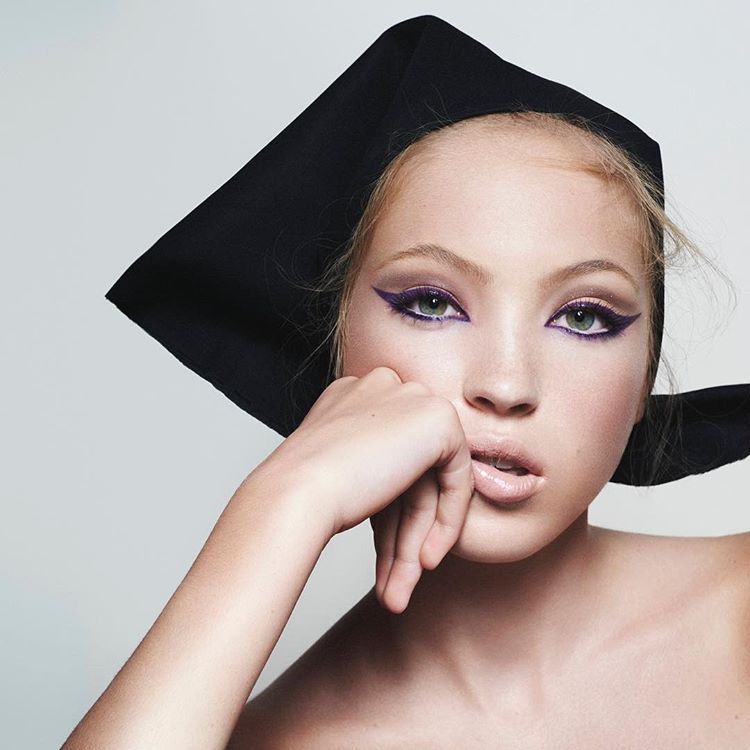 Marc Jacobs debuts the model's achievement on Instagram with a whole-hearted message and recollects the moment he met Kate. "It was a bit surreal to have Kate in the studio with Lila as I brought back memories of the first time I met Kate when she was 18 years old and cast to walk for the Perry Ellis' Spring/Summer 1993 Grunge Collection… When Lila came to NYC to work with us in July to be the face of our latest beauty campaign it felt a bit like an intersection of my personal and professional life coming full circle as we gathered in the studio." He gushes, "Lila's beauty, composure, patience and kindness made this project even more special than I could have imagined."
Lila debuts her accomplishment on her newly-made Instagram account saying "It's an honour to be the face of the new @marcbeauty campaign."
Following a supermodel lineage, it seems that modelling in front of a camera is an effortless and innate talent for Miss Moss.