The RevitaLash hair products you need to know about
The thing about hair is that it is constantly changing. We cut it, it grows back, we colour it, we straighten it, we curl it, we shave it all off, and for some of us, our hair falls out all on its own. It's a sad truth and one we usually hate to admit as it is shrouded in shame - but you know what? Thinning hair is actually super common.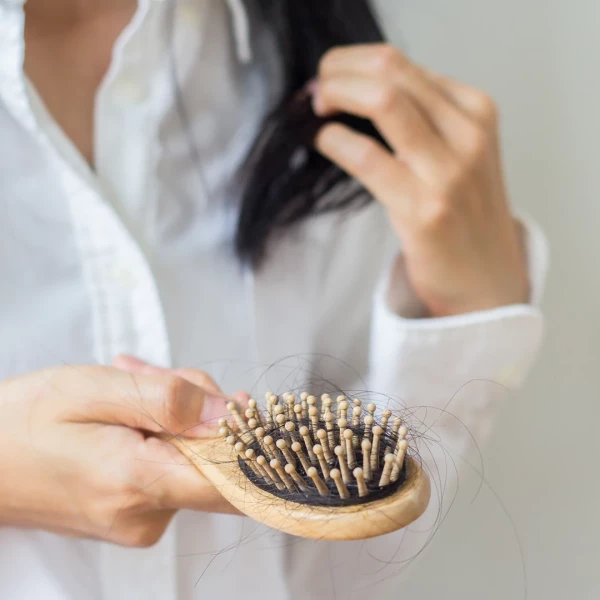 Whether you're born with naturally thin hair, or your hair is starting to shed with age, or you're suffering from post-partum hair loss, RevitaLash has just the product for you. Now we can't promise this product will help to grow your hair back, but what it can do is intensify natural volume, add shine and body to the hair, and aid in conditioning the scalp - helping to prevent hair breakage.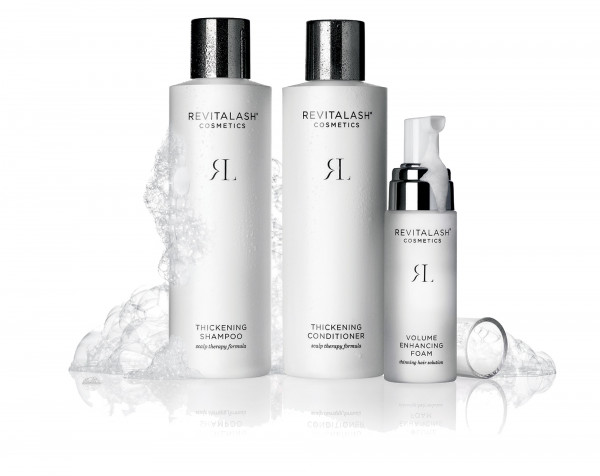 The Volume Enhancing Foam from RevitaLash Cosmetics contains the same BioPeptin Complex that is found in their award-winning lash serum, and we all know that product works - we've seen the results first hand. So it's no surprise that we were super intrigued with their hair products.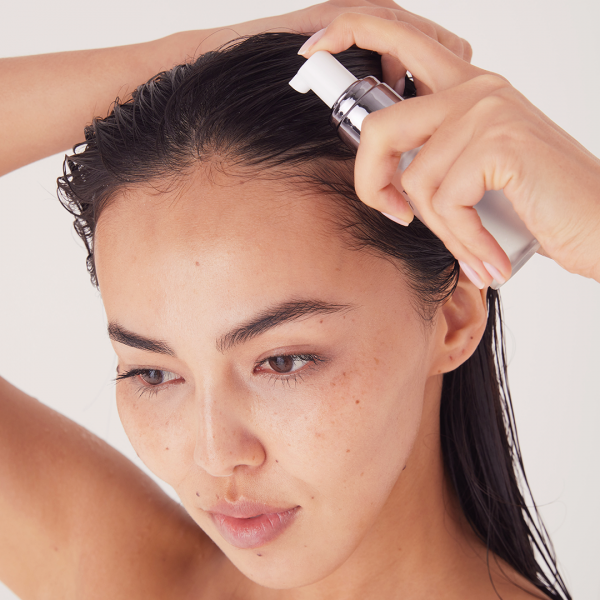 While the hero product is the RevitaLash Volume Enhancing Foam, all three products in the scalp therapy range work as a system to create a healthy scalp, resulting in thicker-looking, fuller-feeling hair. The colour-safe, physician-developed formula of the Volume Enhancing Foam also features ginseng & Swertia japonica, high in antioxidants and vitamin B to help protect and revitalize, as well as saw palmetto to help condition and add shine, and amino acids and B vitamins to help fortify, smooth and condition.

"It was a natural transition for RevitaLash Cosmetics to expand into the fine and thinning hair category. With the successful results of our lash and brow conditioning formulations, we utilized the very same proven technology and proprietary ingredients into creating a hair collection that delivers results to strengthen, condition and revitalise fine, thinning hair," said Lori Jacobus, President & Global CMO of RevitaLash Cosmetics.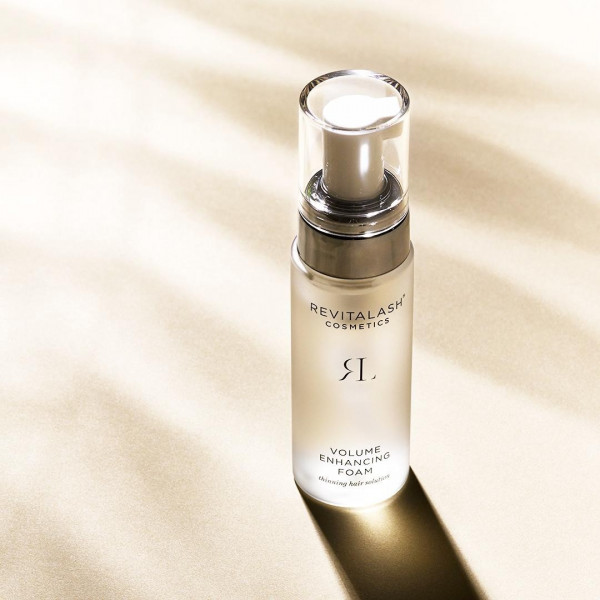 Via @revitalashcosmetics
"Having fine hair my entire life has meant I'm always on the lookout for ways to boost volume. Pair fine hair with postpartum hair loss and it really took a beating last year, but I've totally noticed a difference since using the RevitaLash Cosmetics' foam, shampoo and conditioner. Both in the way my hair sits after application that same day and the long-term appearance overall!" - Amber Baker EDITOR-IN-CHIEF