Indulge your skin with Weleda's Skin Food
We might be saying goodbye to winter (happy first day of spring!) but unfortunately those frosty mornings will linger for a little while longer. With winter comes cold toes, rainy days and, worst of all, dry skin. But, while you can't control the weather, you can find the perfect solution for your skin's winter woes.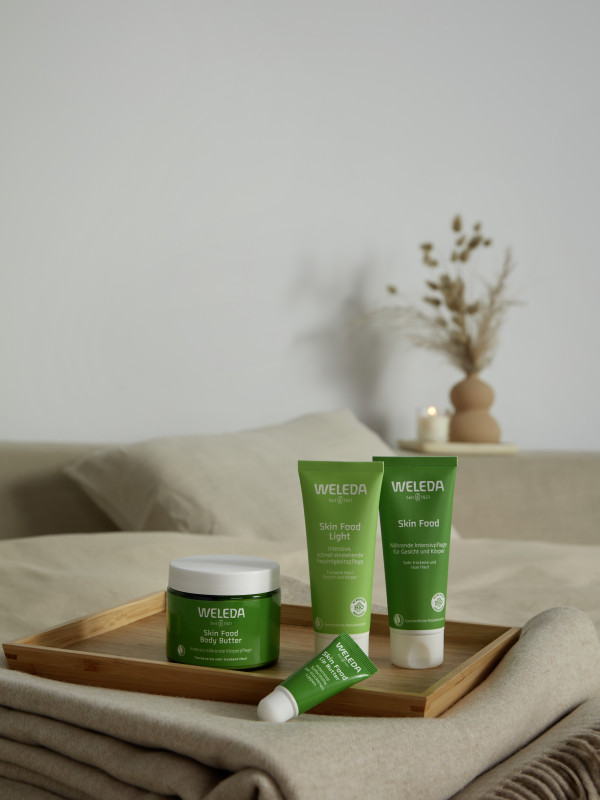 Inspired by nature, Weleda are all about developing certified natural skincare and anthroposophic medicines that connect people with nature. And, with the rain and mandated lockdowns keeping us indoors, we're needing our nature fix more than ever right now.
Enter Weleda Skin Food: the ultimate superfood for dry and very dry skin. Skin Food is Weleda's best selling product range in New Zealand and across the world, used by celebrities and make-up artists worldwide. This range has been an icon in people's beauty regimes since 1926 and its reputation is nothing but boastful. Offering intense nourishment for hungry skin, Skin Food is the answer to all our dry skin problems this winter.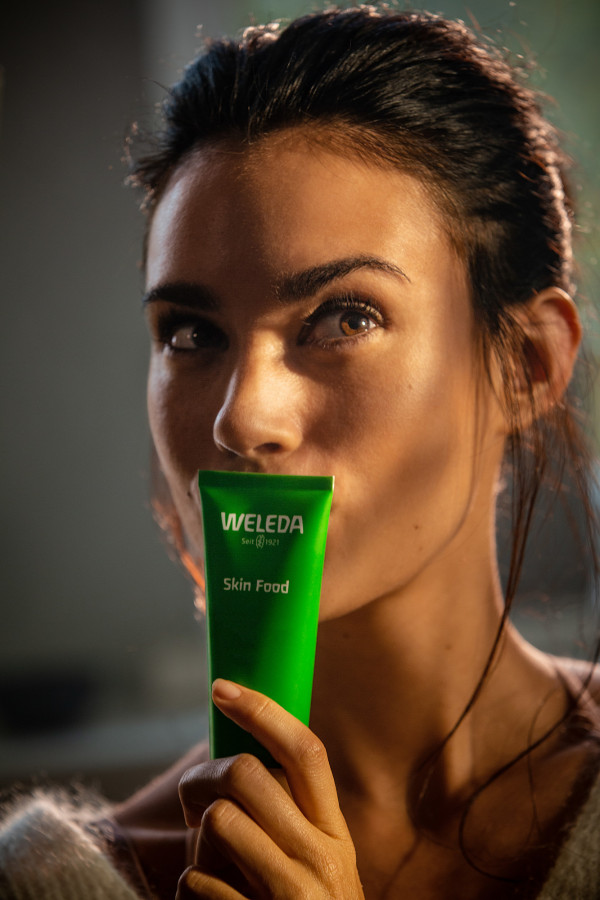 The Weleda Skin Food collection features all natural ingredients including rosemary, pansy, chamomile and calendula with extra powerful plant extracts of sunflower seed oil to give you the max amount of moisture your skin needs! Each product has a distinct combination of aromatics such as essential notes of sweet orange, soothing lavender and warm vanilla. These subtle, yet serene, scents transform this must-have moisturiser into an experience to awaken all your senses.
Not only is Weleda Skin Food the moisture miracle we've been looking for, but it can be used for so many things. This range alone can be used to replenish overworked hands, dry elbows and knees, cracked heels and chapped lips. On top of this, it can be used as a revitalizing face mask, a make-up primer, cheek highlighter and a treatment for damaged hair. Skin Food really is the holy grail of beauty products. And with Weleda cramming all our moisture needs into just a few products, our handbags just got a whole lot lighter.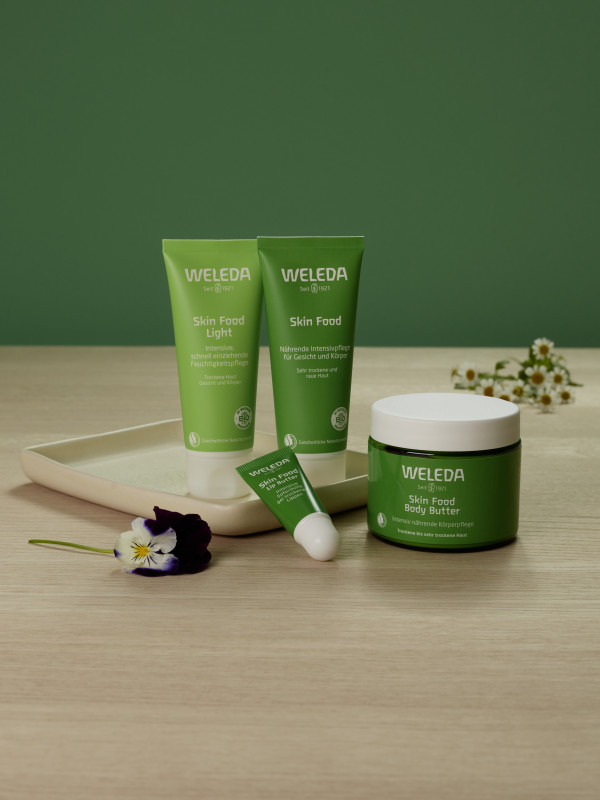 Now including Skin Food Light, Skin Food Body Butter and Skin Food Lip Balm, the Skin Food beauty range is growing, just like our love for the magic moisturiser. Add this deeply nourishing and intensely hydrating moisturiser to your winter wish list and say goodbye to dry, irritated skin.
Available at weleda.co.nz, selected online retailers, Farmers, health stores and pharmacies. The full Skin Food range includes Skin Food 75ml & 30ml, Skin Food Light 75ml & 30ml, Skin Food Lip Balm 8ml and Skin Food Body Butter 150ml, from RRP$13.90 – RRP$29.90.