2016 Fashion Week Beauty Trend: Dark Lips
With every fashion week comes an array breakout of beauty trends, and this season with its intense, gothic aura, the daring dark lip was the true spotlight stealer.
A spectrum of sombre shades were seen painted onto the lips of the endless stream of models strutting the international runways. Although dominant on the catwalk, the intense dark lip doesn't appear the easiest beauty trend to translate to everyday life – we certainly don't know if we would be sporting that black pigmented lip seen at Marc Jacobs and Fenty x Puma….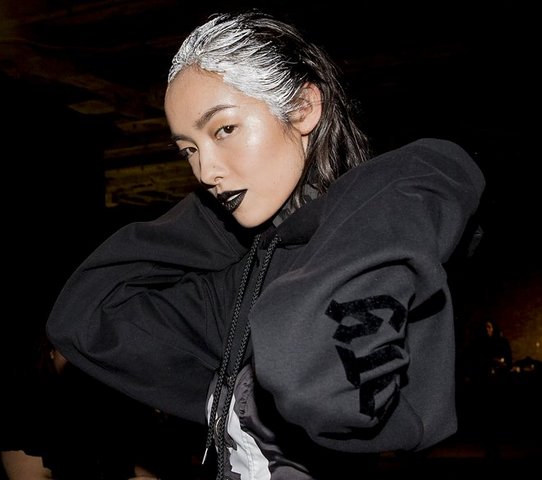 Gareth Pugh continued the dark romance trend with a glossy ombre stain while Mary Katrantzou created lips so perfectly shaped and filled with such as stunning shade of red it brought a tear to our eyes.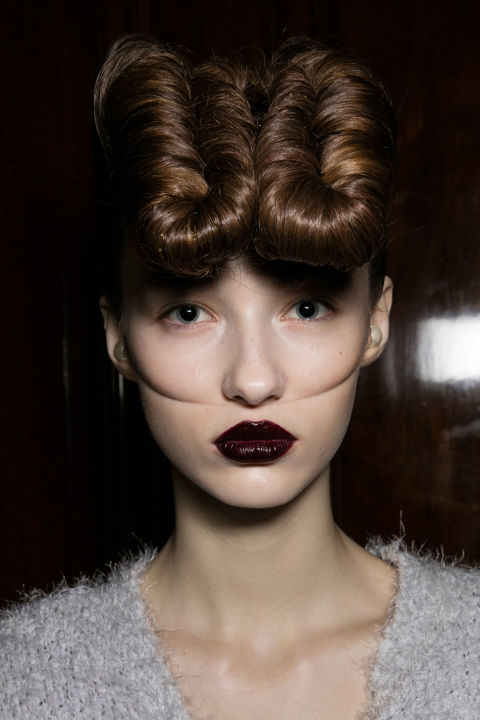 How do I wear this daring lipstick trend? you may ask, it's actually rather easy, the most important thing is to keep the rest of your makeup simple as the dark lip boldly speaks for itself.
If you want to achieve that tear jerking perfectly precise lip as seen at Mary Katrantzou – use a lip liner which is the same shade as the lipstick, this will mean it lasts the day and avoids those irritating smudges around the edge.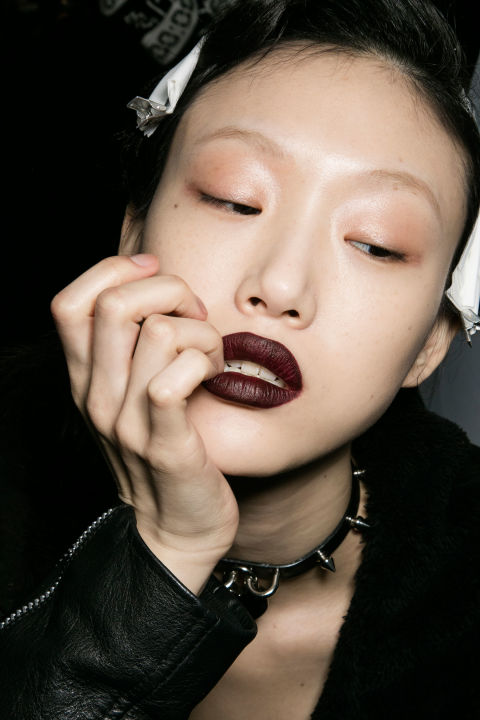 We're already getting eager to purchase our dark lip fix to rock the show-stealing trend this autumn!
Words by Sophia Doak