Remix tried and tested: Everblue natural haircare
WIN! Everblue are giving away the ultimate summer prize pack worth over $1000. head to their Instagram to enter.
When it comes to the world of clean beauty, there's no shortage of incredible products to choose from, which are equally efficacious as their conventional counterparts. However, one category has noticeably been lagging: haircare. That is until now, thanks to homegrown body and haircare brand, Everblue.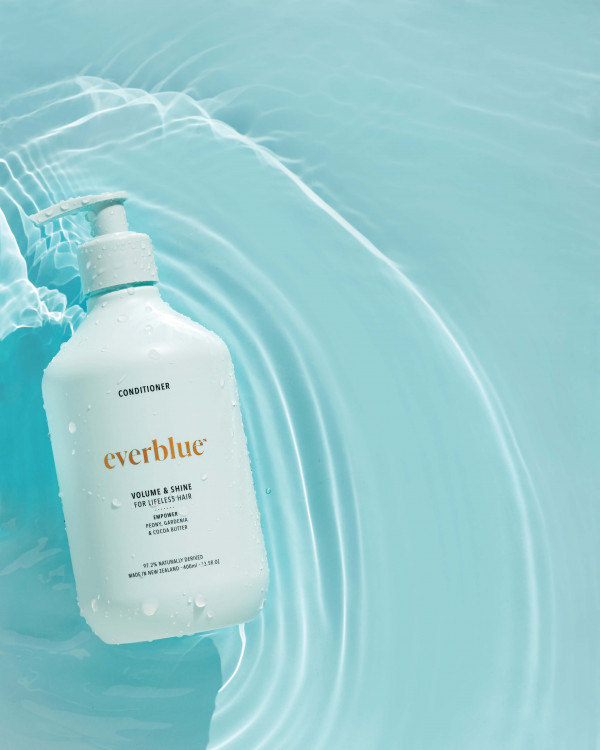 The scalp should be treated with the same consideration as your skin. Alarmingly, there are many ingredients lurking in traditional haircare you wouldn't dare put on your face. The scalp is super-porous, which means the more chemicals you use on your hair, the more they'll sink in. Everblue was born to solve a clear gap in the market for hair care that was accessible, free of chemicals and stacked up performance-wise. So, did it deliver on its promise? Remix reviews the range below.
Aspire Repair & Hydrate Shampoo and Conditioner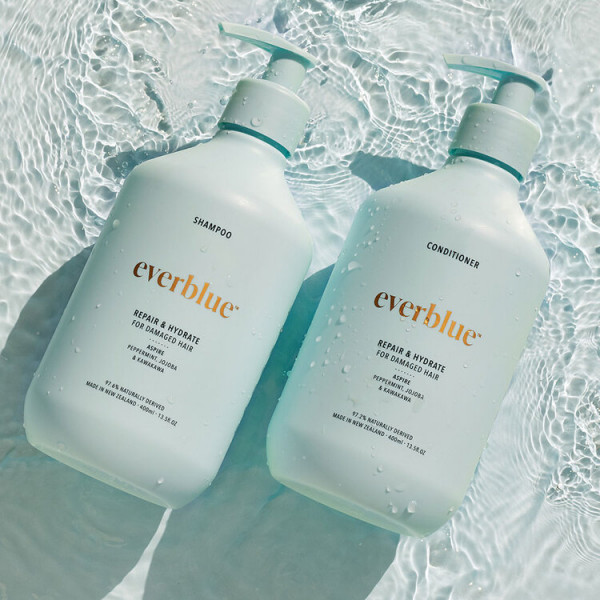 "Here's the thing: despite the best of intentions, when it comes to my beauty routine, it's far from natural. The other thing? I'm impatient. If I don't like something after one use, I move on (perks of having an overflowing beauty cabinet I guess!). My scalp has always been very sensitive – most shampoos sting when I apply them and flaky, itchy skin is something I've grown accustomed to. I'll be honest, the first use felt different. I found the shampoo didn't lather like synthetic versions, but I committed to being patient with this one and it paid off. At the start, I felt like I had to add an extra wash as my roots got greasier quicker, then after a couple of weeks it was the opposite! Now I wash less than ever, which I put down to an adjustment period. At the end of my trial, I can confidently say my hair looks just as good as it did before. Incredibly, it also feels better, including my scalp, which is far less irritated. I have bleach blonde hair so aside from the odd purple shampoo (fingers crossed for one!), everblue will definitely be a permanent fixture in my shower going forward" - Erin, Remix beauty editor
Empower Volume & Shine Shampoo and Conditioner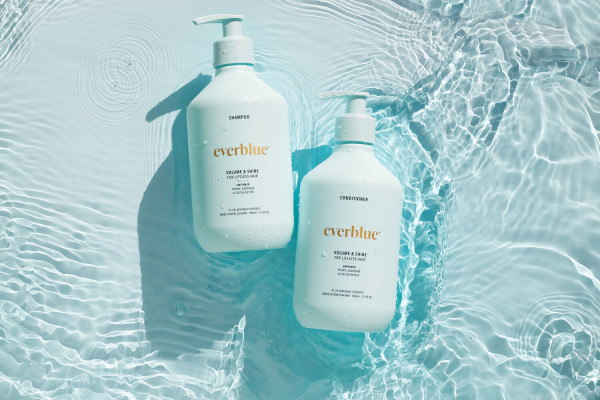 "I've been a long-time user of salon professional brands, so truth be told, I was slightly sceptical about switching to a supermarket brand. I have a sensitive scalp due to dermatitis, so I was worried about making it worse by introducing new products. As I started to lather up, I immediately sensed the beautiful aroma of peony, gardenia and cocoa butter. Then, after rinsing, I noticed that silky-smooth feeling, which I didn't expect a natural product to deliver. Prior to using everblue, every time I washed, my dermatitis would flare-up around my hairline. After the first use, there was no itching or redness at all! I have quite fine hair but it felt hydrated, voluminous and I couldn't stop touching it - it was so soft" - Amy, Remix commercial manager