Every new beauty product to add to your radar for July 2021
Sitting south of the Equator has some surprising perks. Take for example, all the latest beauty trends and products landing just when we need them most. Eye-catching palettes and pops of colour - obviously launched in line with summer in the Northern Hemisphere – are perfectly timed to inject some much-needed colour into our winter beauty routines.
There's plenty to be excited about in winter, like a seasonal skincare and olfactory update. Think hydration heroes, targeted treatments and musc-based scents.
From new skincare to must-have makeup, ahead we round-up the beauty launches worth the hype this season…

Aēsop Othertopias
Of all our senses, our sense of smell is most closely linked to memories. Every aroma is informed by our own experiences, which continue to be re-shaped by our dreams and memories. Nothing has the power to transport us to other realms quite like fragrance. Aēsop's latest collection, Othertopias, is the embodiment of this. The trio of fragrances is inspired by spaces that blur the boundaries of real and unreal, here and there. Titled Miraceti, Karst and Erémia, they transport wearers to realms both real and imagined.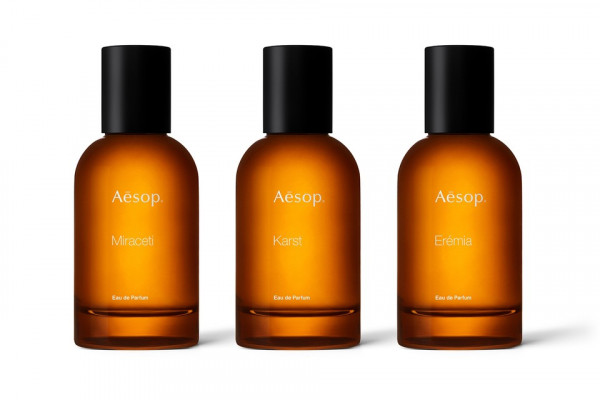 Hermès Beauty
It's official, Hermès Beauty is officially available in New Zealand. The beauty equivalent to the world's most iconic and rare bag, The Birkin, has landed on our shores. Hermès first beauty counter is now open exclusively at Smith & Caughey's Queen Street. The highly collectable Rouge and Rose collections encompass a curated line-up of matte and satin lipsticks, lip pencils, blushes and refills. Of course, packaged in Hermès' striking signature orange.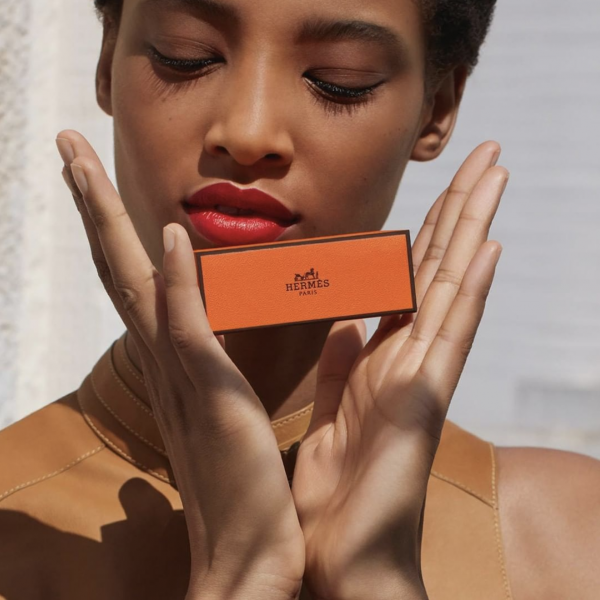 Available at Smith & Caughey's Queen Street.


PAUME
Tell us a couple of years ago we'd be lusting over a hand sanitiser and we'd laugh. Fast-forward to July 2021 and it's very much a reality. Now a non-negotiable, look down and the trade-off is very evident in your poor hands – dry and irritated. Sure, minor in the scheme of things, but we need not settle for that anymore thanks to PAUME. A revolutionary new approach to hand hygiene, where necessity meets luxury, PAUME is an award-winning, plant-based formula intended to turn an everyday behaviour into an indulgence. The alcohol-based formula designed to kill 99.99 percent of harmful bacteria, is infused with aloe vera, witch hazel and an all-natural emollient derived from plants which has a time-releasing moisturising effect. The result? Long-lasting natural hydration. Trust us, it's the product you never knew you needed but absolutely do.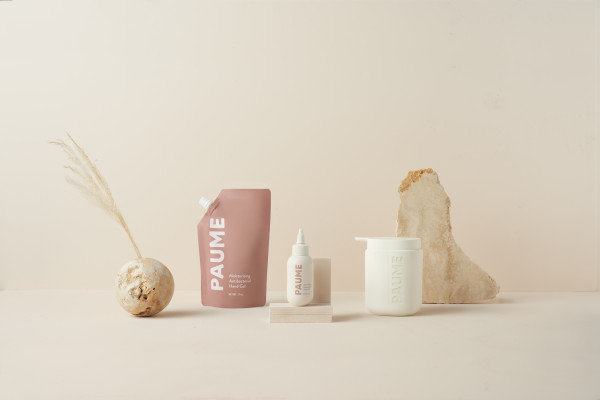 Glow Lab Targeted Booster Treatments
Got a special event coming up? Winter robbed you of your glow? Us too. We all need a boost every now and then. Thankfully, Glow Lab's new Targeted Booster Treatments will do just that. They're the skincare equivalent to a fresh-pressed detox juice: clean, green, and supercharged. The range of targeted treatments feature a higher concentration of active ingredients to address specific skincare concerns. The three Boosters – Hydrating, Firming and Brightening – contain botanical-extracts, vitamins, antioxidants and scientifically proven active ingredients, at levels that deliver real results (in 2-4 weeks to be exact).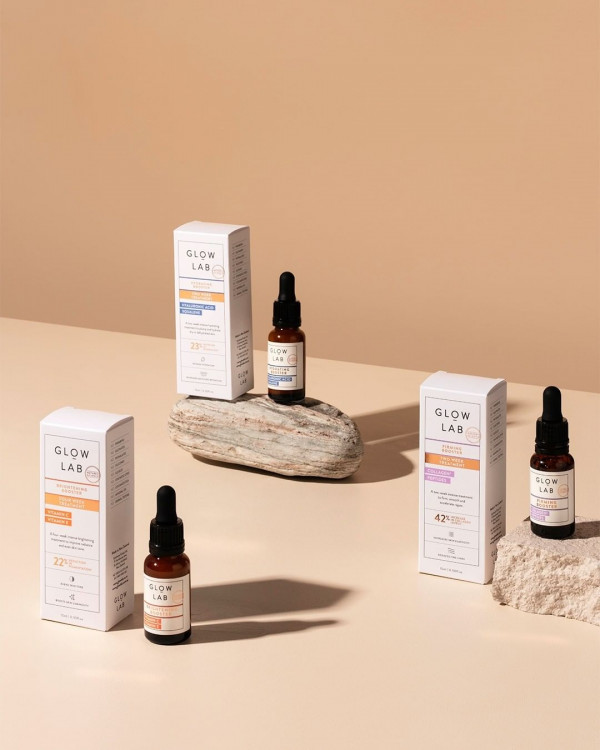 Limited-edition NARS Orgasm Cheek Palette
Mum was right, no makeup look is complete without a sweep of blush. Don't underestimate its prowess - a pinch of colour on the cheeks adds a natural, healthy flush to the skin. You'll find this cult blush on any best-sellers list for good reason. One swipe and you'll see why it's worth the hype. The palette iteration of the iconic NARS Orgasm Blush features six sun-kissed coral and gold shades. Featuring pure pigments for the ultimate colour clarity, the lightweight formula builds effortlessly and blends seamlessly into the skin.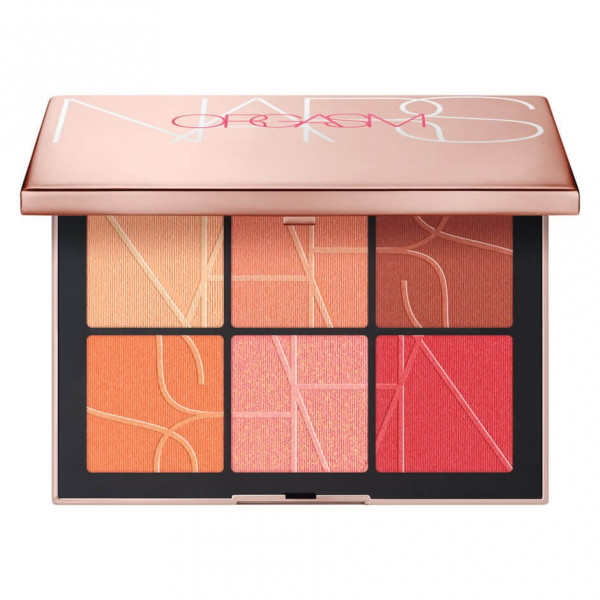 Murad Vita-C Triple Exfoliating Facial
Want brighter, tighter, and overall better skin? There's an ingredient for that: vitamin C. The powerhouse skincare staple is the closest thing to facial results at home. The potent antioxidant helps to reduce skin inflammation and irregular pigmentation, while promoting healthy collagen production. Vita-C Triple Exfoliating Facial replicates a complete facial by uniting three exfoliants with gold-stabilised vitamin C, to instantly smooth, brighten and boost radiance. The clever colour changing formula also acts as a guide for even application every time.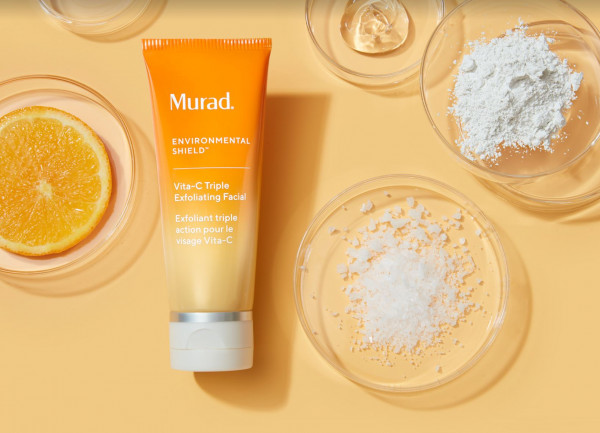 Shiseido Vital Perfection LiftDefine Radiance Serum
With pages of glowing online reviews, like "best serum ever!", the latest from Shiseido instantly caught our attention. Its benefits include tightening, lifting and revitalised skin radiance, to name a few, making it a must-try for dull winter skin. Promising a fresher, more youthful look in four weeks, this magical multi-tasker ranks high on our lust list.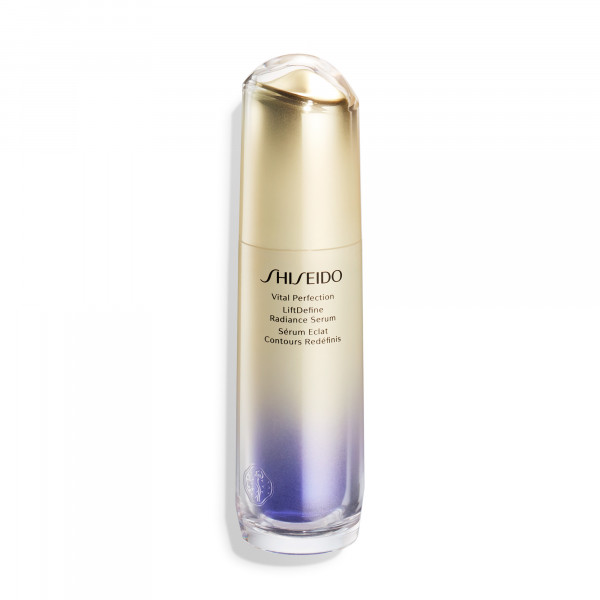 Dermalogica Smart Response Serum
No one likes a micromanager, but we'll make an exception in this instance. This revolutionary serum is the beauty world's response to smart phones and smart cars. It essentially 'micromanages' your skin, in that it knows what your skin needs before you do. Once applied, the smart active ingredients immediately begin to detect signals that indicate if the skin needs brightening, calming, firming and/or hydration and release the specific actives to target these concerns. Clever stuff.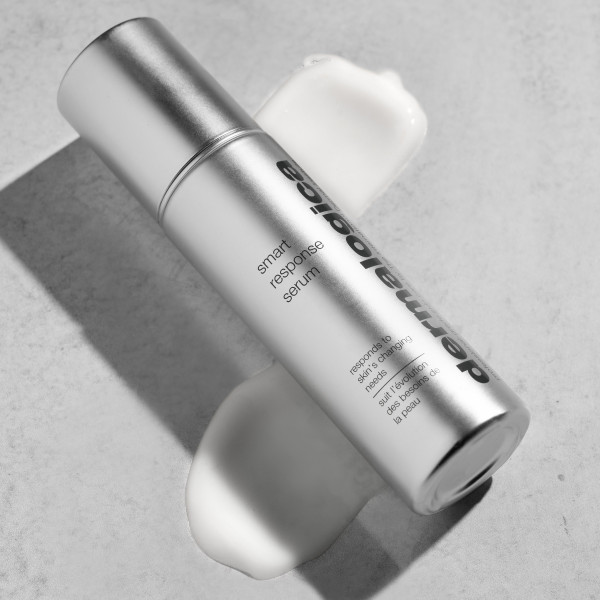 Narciso Rodriguez Musc Noir For Her
The newest addition to the cult fragrance line, Musc Noir For Her, echoes the original but with a richer, more mysterious olfactory depth. Leathery suede accords transform the heart of musc and intensify the skin-on-skin sensuality of the fragrance, which is then emboldened with heliotrope and enhanced by white cedar and rose. Musc Noir is presented in a completely translucent bottle, revealing the mystery within.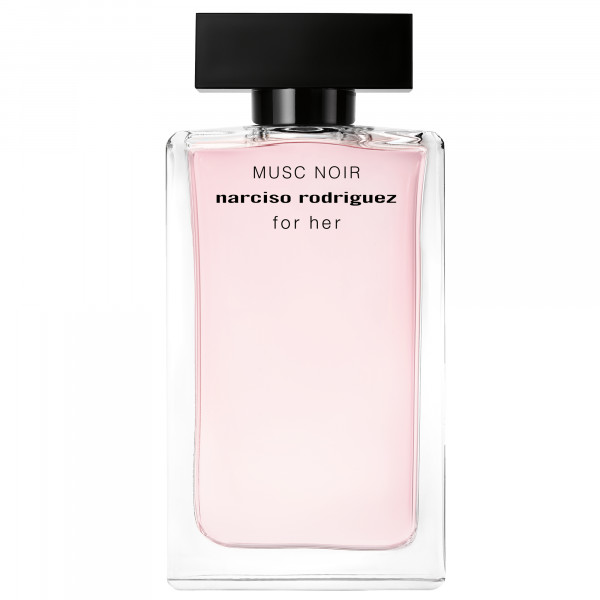 Shiseido POP PowderGel Eyeshadows
If you don't instantly fall in love with the colours, the campaign fronted by actress Hunter Schafer (Euphoria) will most definitely convert you. This year is all about playing up the eyes, and with a rainbow of shades, you can pick from a single note or a multidimensional melody of colour. The POP PowderGel Eyeshadows boast a revolutionary texture - delivering the payoff of a pigment, the ease of a cream and the staying power of a powder. The range includes 16 shades inviting you to express your mood, creativity and unique personality.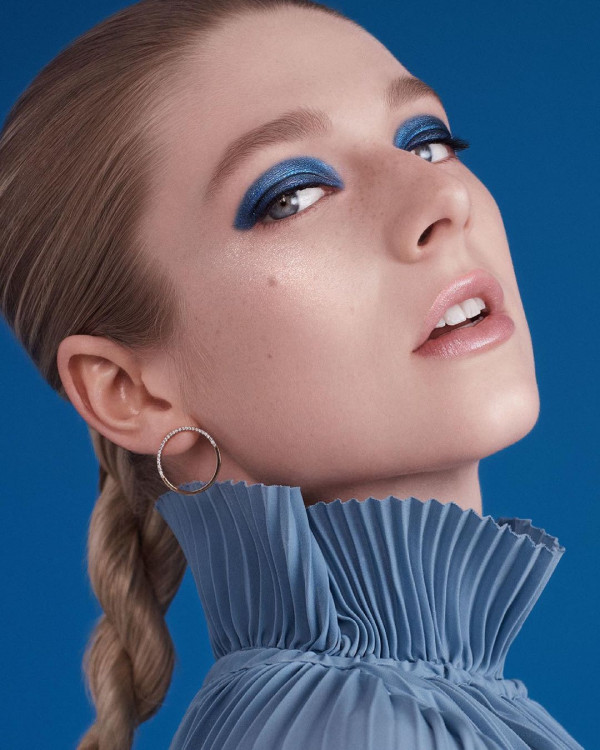 Issey Miyake A Drop D'Issey EDP
If an ultra-feminine scent is your juice of choice, then the latest fragrance from Issey Miyake, A Drop D'Issey, could just be your new favourite. Rooted in floral, solar lilac, with a subtle musky lens and hint of almond milk accord, the result is a delicate, uplifting bouquet. Designed in France, with sustainability front of mind, it was developed using carefully and ethically sourced ingredients. The top note is floral with pure, clear, damask rose, while the middle notes magnify the enveloping fragrance of solar lilac. To round-out the delicate scent, the base notes harness upcycled cedarwood atlas and vanillin.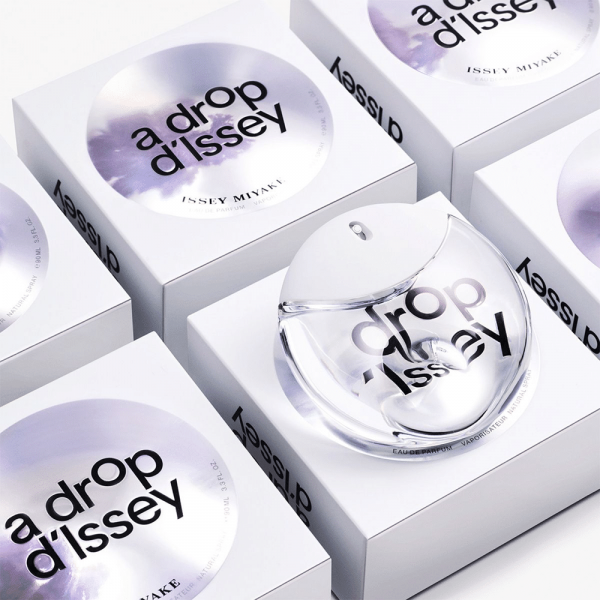 Dust & Glow Powder Based Shampoo
As if a pandemic wasn't enough, adding to the list of events that occupied the better half of last year: a water shortage. Still continuing now, the water shortage highlighted that a resource we thought was a given, is in fact very scarce. There's an obvious need to do better when it comes to water conservation – starting with our beauty cabinet. Traditional beauty cleansing products contain 80-95 percent water, then we often add more just to use them. Enter a range of waterless, powder-based, high performance products, which save on average three litres of water per bottle. Founded by beauty industry veteran Gaelle Thieme, Dust & Glow is a line of natural, eco-friendly products activated by water in the shower. Our pick? The Powder Based Shampoo. Trust us, it works.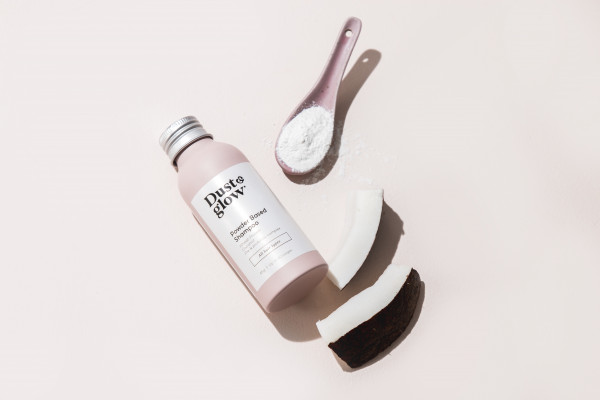 BOOSTLAB launches in New Zealand
This just in: a revolutionary new range of single focus treatment serums is now available in New Zealand. Not even one year old and it's already an award winner, thanks to its simplified approach to skin health. Understanding there's no one-size-fits-all formula when it comes to skin, BOOST LAB puts allows you to pick a solution unique to you. The range is designed for flexibility, you can either create a tailored routine that can be used in combination or as a boost to your usual regime. Leveraging actives in high concentrations, the products are formulated to specifically target concerns, like hydration or brightness, with maximum efficacy.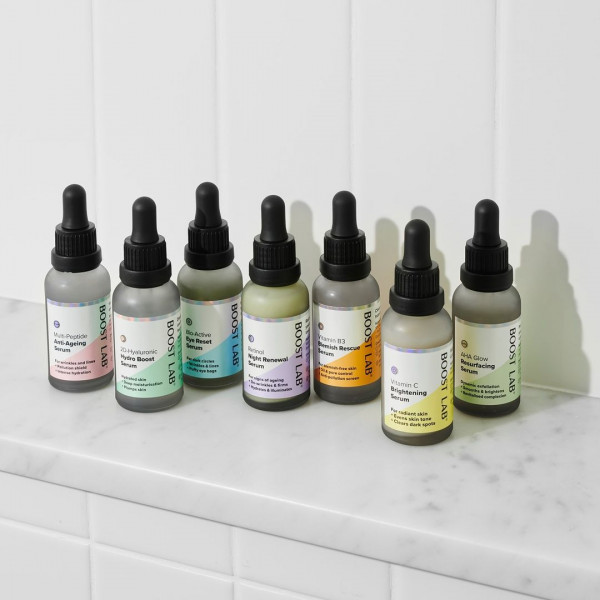 La Roche-Posay Cicaplast B5 Sheet Mask
In a cooler climate, sometimes skin just needs more than a moisturiser. In those times, a moisture mask should be your first port of call. This intensely hydrating and soothing sheet mask is enriched with Vitamin B5, and designed with even the most sensitive skin's in mind. It combines the soothing properties of Madecassoside and Panthenol, with La Roche-Posay Thermal Spring Water, to protect, calm and hydrate skin.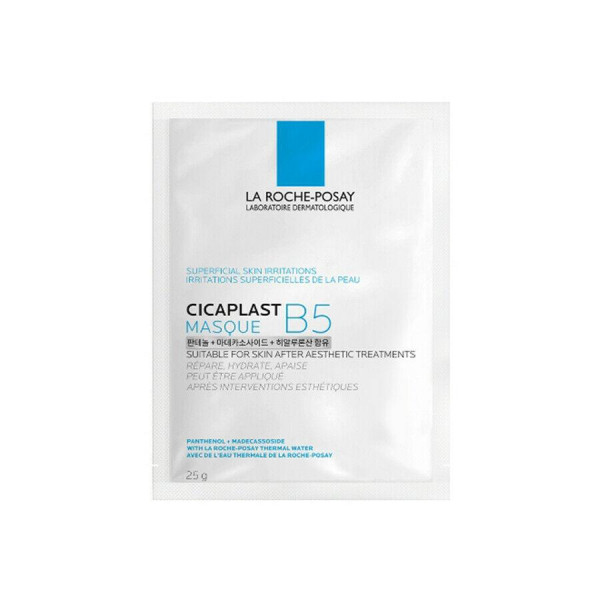 Clarins V Shaping Facial Lift Eye Concentrate
Those dark and early winter mornings getting the better of you? No fret – help is at hand. Fake eight hours sleep with this 'miracle worker', which is designed to stop puffiness before it even starts by treating it at the source. The hero ingredient is Irish Moss Extract, which helps stimulate a key protein in cell cohesion, resulting in visible reduction of water retention and eye puffiness. The concentrate also features a cyro-cooling applicator to instantly refreshes the eye contour for an alert, wide-awake look.