From woe to wow; a Remix team member reveals the secret to her three-month skin transformation...
While we continue to look for beauty within, we can all admit that feeling unattractive and embarrassed due to a breakout or uncontrollable skin condition can really affect your self-esteem. For myself at such a young age pursuing an image-based career as a model, I found myself losing out on opportunities in a heartbeat due to my hereditary and youth induced skin problems. Along with my crappy skin, the effect this had on my self-image at a delicate stage of my life has stayed with me for years.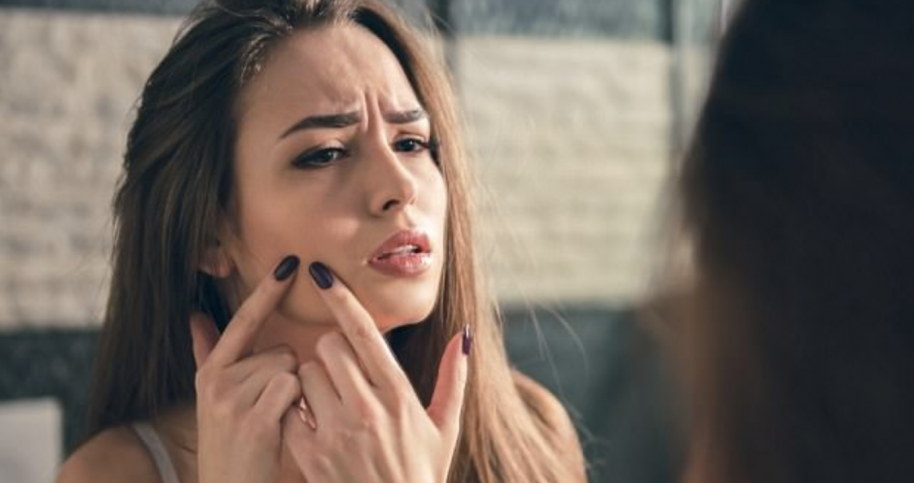 I was starting to become more or less resigned to my genetic fate (thanks Dad) when three months ago I started on a tailored skincare regime so transformative that I no longer feel the need to wear foundation day to day!
What's the secret? Ultraceuticals. Here's the lowdown on my regime:
CLEANSE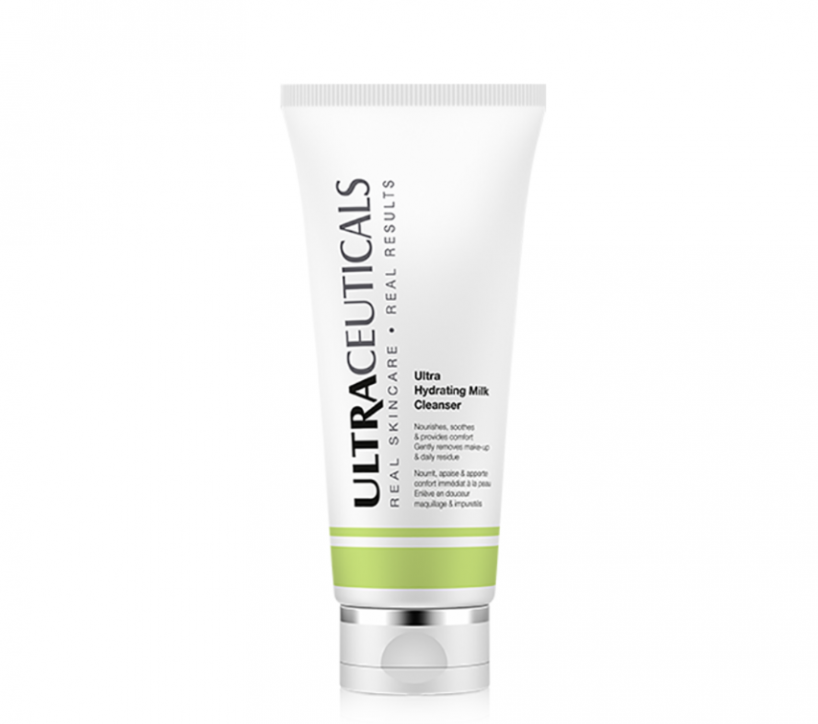 My skin has a tendency to dry out over the Summer months, and so I opted for the Ultra-hydrating cleanser. This cleanser takes a little getting used to, especially if you suffer from acne-prone skin and desperately want your face to feel scrubbed clean. Instead of making your skin feel stripped, this cleanser actually leaves it feeling plumper and more hydrated while still purifying your face effectively.
NIGHT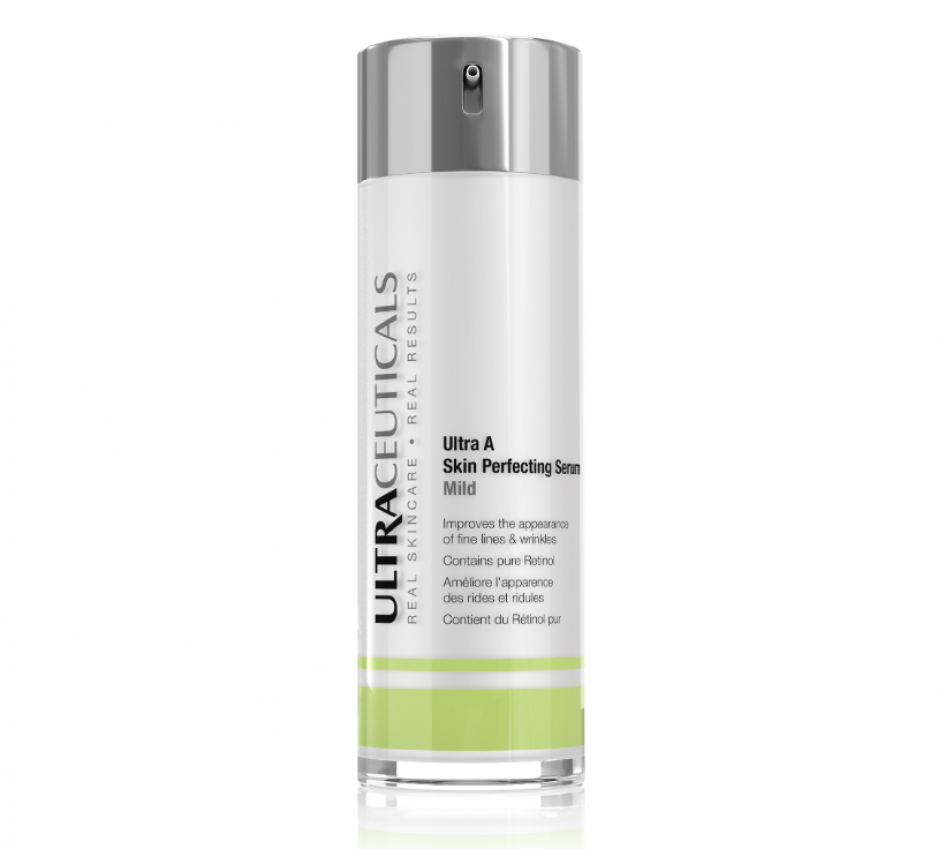 Ultra A Skin Perfecting Serum is the active product that has been doing all the transformative magic. I honestly don't feel the need to wear foundation day to day anymore! Famed for fixing an array of skin concerns, I'd had a little play with an over-the-counter Vitamin A cream that seemed to be making some improvements prior to going on this regime, and so being one of only five skincare brands containing professional strength, medical-grade active ingredients, I had to incorporate Ultra A into my new regime to do Ultraceuticals justice.
This product is everything!
By increasing the rate that skin cells turn over as you sleep, the retinol actively prevents dead skin cells from clogging pores and causing breakouts.
My acne scarring and pigmentation have also almost disappeared after three months of use because of how deeply Ultra A penetrates the skin and stimulates collagen production.
DAY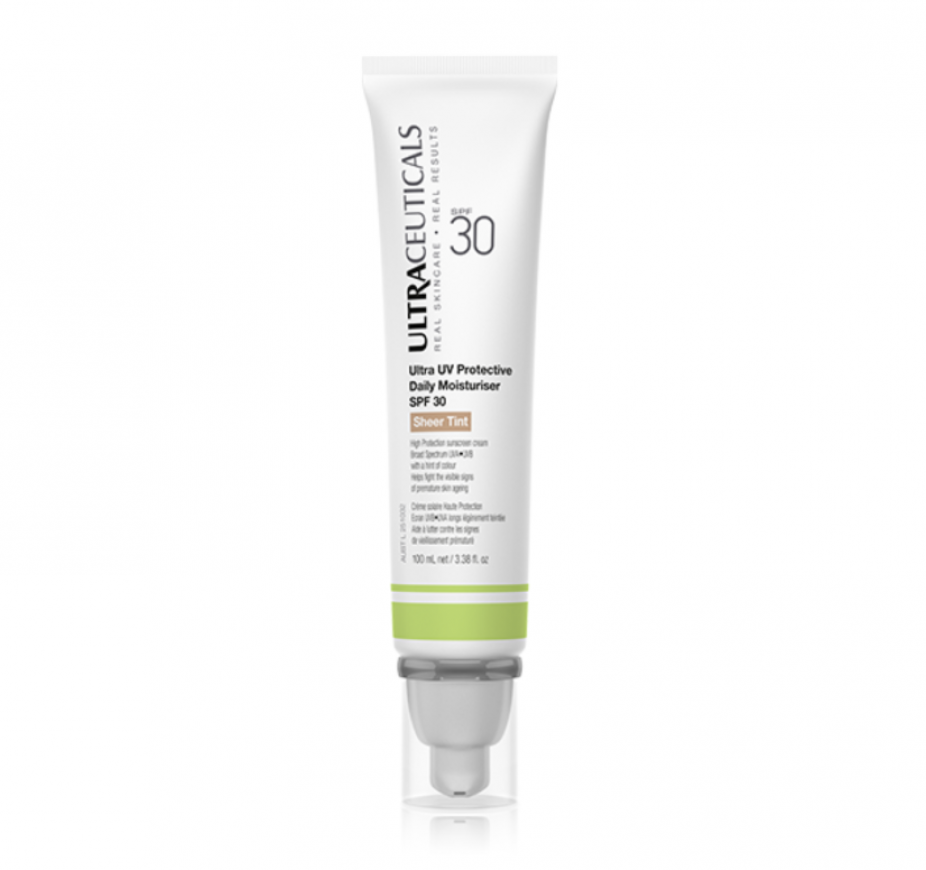 Ok, it's not foundation, but I admit I am still wearing some makeup on the daily. It's the Ultra UV Protective Daily Moisturiser SPF 30 Sheer Tint which is hands down the best colour in a tinted moisturiser I have ever used! It's super sheer but adds just enough colour to your face to look bronzed and polished. Cleanse, moisturise, conceal under the eyes, contour with bronzer or blush, pop on some mascara and you're good to go!
Ultra UV is also a total life hack if you're using retinol. It's really important to never expose your face to the sun without sunscreen, so using it as your daily moisturiser means that you'll never leave the house without wearing SPF 30.
DE-PUFF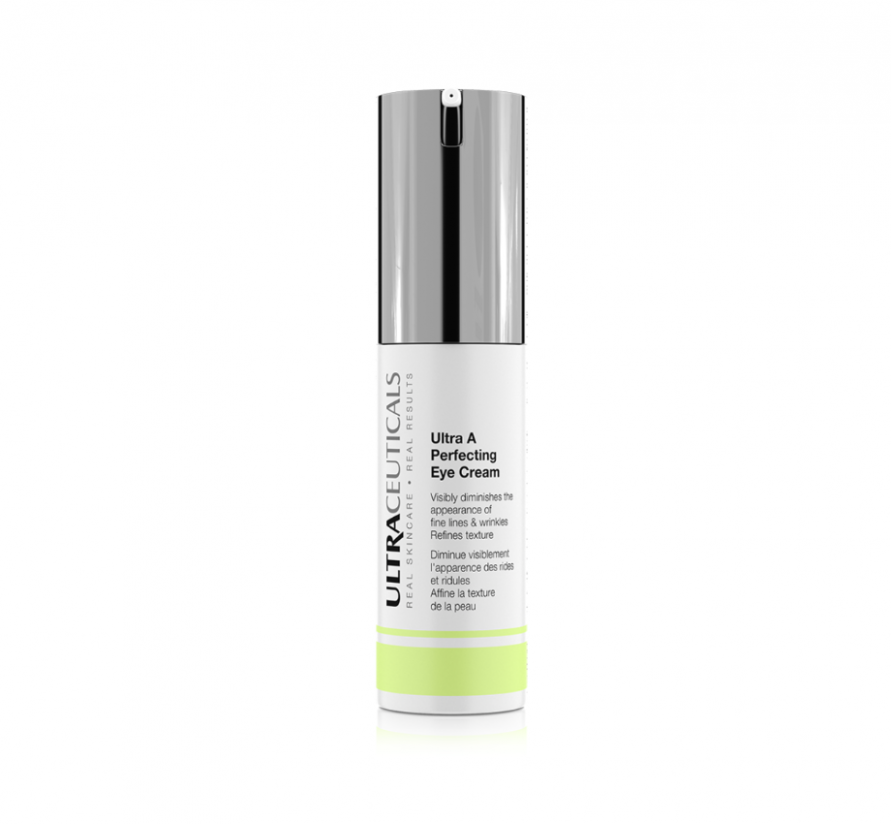 I've been around the block a few times with eye creams. From one day to the next I can wake up looking like a different, puffier person. Pollen, gluten, dairy, lack of water or not enough sleep will give me bags (and they're not Prada). The Ultra A Perfecting Eye Serum gets a big tick from me because applied in addition to giving myself a gentle lymphatic drainage massage around the eyes, this stuff actually works! It also doesn't pill up when makeup is applied which means that it can be worn during the day under your base without creating a weird residue.