The five-step guide to a no-makeup makeup look
By now we should all be familiar with the makeup no-makeup trend. We've seen it in all walks of life, even on the runway, with a few designers even sending their models out with literally no makeup on. But let's get real. Appearing as though you're not wearing a spec of make up is not the same as actually not wearing a spec of makeup. Especially if you're not a 15 year old Eastern European with olive skin who won the genetic lottery.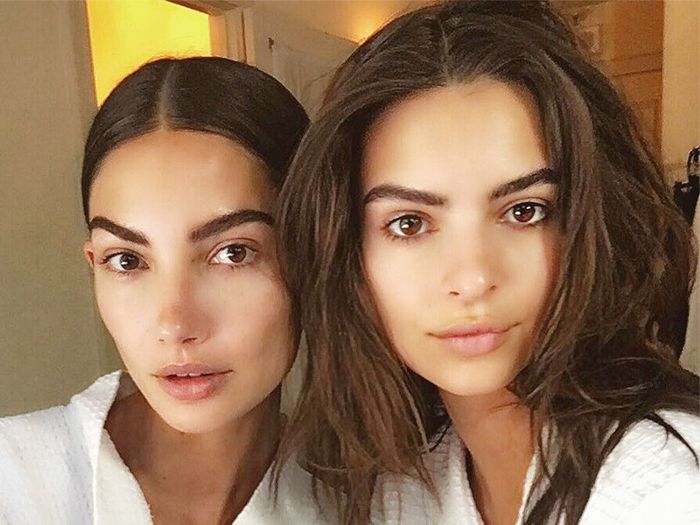 But with the right products, you can be rolling out of the house looking like you just totally woke up like this. Luckily for you, we have them right here:
Prosperina Cosmetics was created with one dream in mind; to enhance natural beauty in a lighter, more vibrant way. Ta-da, success! The first step to any morning routine should be HYDRATION HYDRATION HYDRATION. Prosperina's Daily Moisture Quench is the perfect thing for thirsty morning skin. Put this on before applying makeup to give your skin that extra glow we all know and love. This product will honestly have your skin feeling like it just power-chugged a nutritional smoothie. Did someone say plump?
Since foundation is more sheer than concealer, it will give you coverage without the cakey look. Smooth a dot or two around your eyes and nostrils, then blend in. Try Prosperina Dual Foundation for a natural glow. This a powder that can be used wet or dry to give you full and light coverage.
You'd be surprised how you can sub in a good blusher as a means of covering all sorts of sins. Rather than caking on concealer and foundation, trick the general public by applying Prosperina's Rose Glow Mineral Blush. This will give you a fresh 'just pinched' rosy-glow that will have you looking fresh to death all day long.
Lips make a makeup look, but you're not fooling anyone with a bold red honey. A natural nude or pink is the way to go for a natural look. Try Prosperina's Misty Brown Lip Pencil smudged in with a balm.
Mascara makes your eyes look bigger, we don't know how or why, but it just does. Therefore, it is a staple for the wide-eyed, just woke up look. Try Prosperina Mascara in Brown for a natural, believable lash.
View Prosperina's full range here.