2023's Beauty Predictions with Annalee Kemsley
You heard it here first, and thanks to New Plymouth-based makeup artist Annalee Kemsley, you can be ahead of the trending in beauty this year. Expect purples and greys, pearl details and, of course, the resurgence of the highly-coveted bob haircut on our Pinterest mood boards this year, and lucky for us, getting heavy on the blush is also here to stay. Read on for more.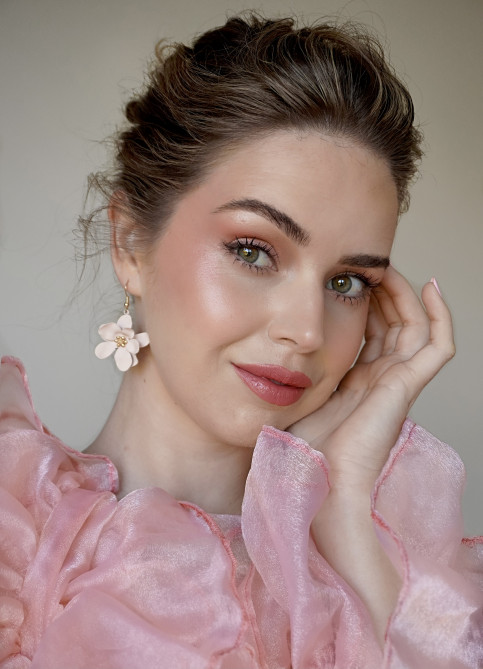 Firstly, let's talk skin - is skinimalism in or out?
During the pandemic, everyone moved into the skincare realm and perfecting the skin was idolised, in effect creating that trending no makeup, makeup look. I think it became a thing of convenience too - a lot of people prefer minimal because it works into their morning routine and I'm also totally here for it. When I can just get a perfected look that is wearable, is going to last all day, and is time efficient - absolutely.
What about Y2K beauty trends? Can we expect more Euphoria-esque?
Definitely! You're going see more like frosted eye shimmers and a lot of those baby pinks. It'll be like a refined y2k of what we all went through but in a more well-put-together way.
What can we expect in eyeshadow/eyeliner trends?
Graphic liners are going to be big this year and smudged liners that can give you a more undone, grungy kind of vibe. When it comes to tones of eyeshadows, we're going to be seeing more cool-toned colours like your purples and greys as well as Euphoria-inspired glitter, high shine, frosty finishes and a resurgence of diamantes and pearls on the sides of the face.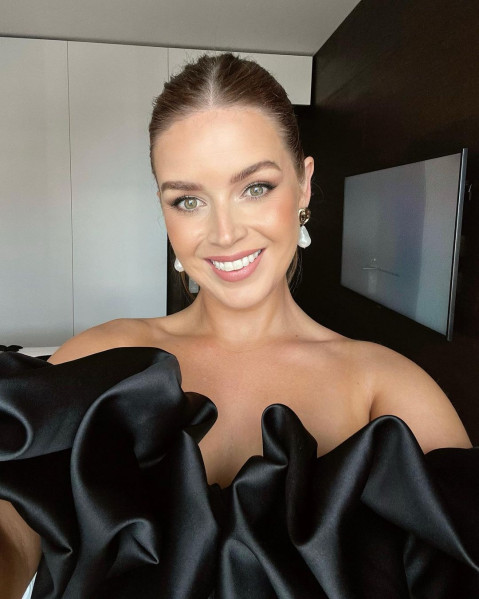 Via @annaleekemsley
Do you think nostalgia will keep driving our beauty trends?
Just like anything, makeup goes in circles and there's inspiration pulled from every kind of decade. This year, I'm starting to see a shift in skin complexion; it's not necessarily about that super ultra-high glow finish anymore. I think we've exhausted those kinds of resources and the brands are going to go in the opposite direction to remarket. There will probably be more of your soft vintage kind of finishes with the skin and an ongoing effect of creating more of that old Hollywood glam with that soft-looking skin.
Any highly anticipated beauty brands to keep on our radar this year?
I'm biased because I am a YSL brand ambassador, but they are probably one of the first brands to come forward and make you rethink everything about a full-coverage matte foundation. They're setting the precedent of how the trend will be this year with flawless, matte-looking skin but without compromising the complexion and looking heavy.
What about lips? Is there a colour or shape in particular that you think will dominate?
A glossy, high-bold lip is going to be coming back. Hailey Bieber does a really big high pigmented, glossy lip now, and I think that's a thing now especially as we're not wearing masks anymore.
Heavy on the blush - in or out?
Oh yeah - I love blush [laughs]. More is great!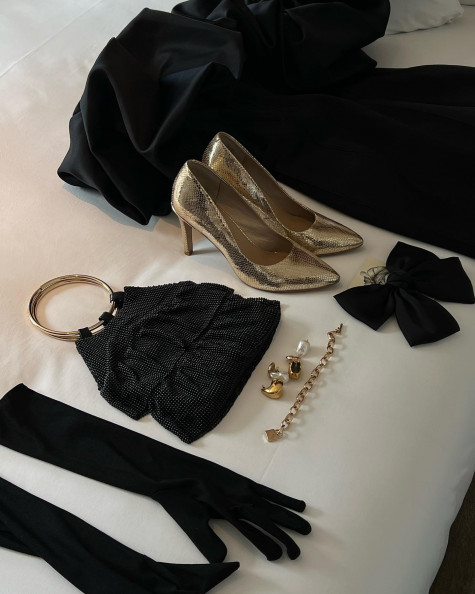 Via @annaleekemsley
Think fashion runways of 2023, what will we see? Graphic liner? Bold brows? Heavy metallics?
Muted brows will be a really big thing again - it is the skinny brow era so I think it's getting rid of them entirely and muting them out, and then pairing that with a bold lip.
Brides - do you see a shift from the traditional?
I feel like bridal makeup will always have a very traditional kind of look. You'll find elements of trends incorporated ever so slightly but there's not a lot of moving away from the traditional. I've noticed people going for more of a soft look and I'm not finding my clients wanting heavy smoky eyes. They're just wanting a bit of shape with a nice shimmer over top, fluttery lashes, keeping the complexion skin-like and just a nice nude lip. If anything, it's just going a little bit softer than it used to be.
'22 was the year of the blowout, what do you predict for 2023's popular hairstyles?
The bob is huge! I've also noticed the mullet resurfacing from the likes of Miley Cyrus, it's almost like that undone, shaggy look, but overall you can't go past the bob, and it sounds like the recession brunette is very in too [laughs].
What about skincare?
The glazed skin is still going to be in but that is just complementing looking after your skin and pumping it up with a whole lot of hydration. It's always a good base for makeup as well, even if we're going to be leaning into a slightly more matte complexion, it's still a really beautiful base underneath to give you more of that luminous matte as opposed to a flat matte.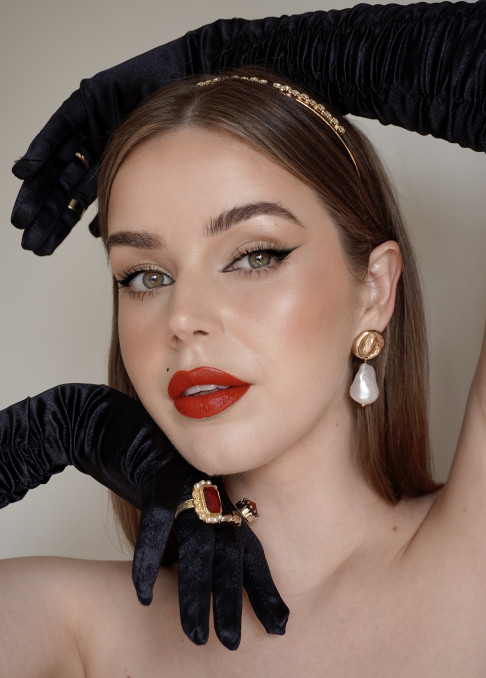 Natural or full glam?
Natural
Dewy or matte?
Dewy
Lipstick or lip gloss?
Lip gloss
Winged liner or smokey eye?
Winged liner
Red lip or nude lip?
Nude lip