Finally, this French pharmacy 15% vitamin C serum is available in New Zealand
The French know a thing or two about skincare, generally starting their skincare routines much younger than Kiwis by way of a trip to the 'pharmacie'. There's something about 'French girl beauty' we all strive to emulate. Well, beauty aficionados, get excited. You've probably read about it online but until now, haven't been able to get your hands on the French serum, which boasts an impressive 15 percent vitamin C (that's equivalent to one orange btw).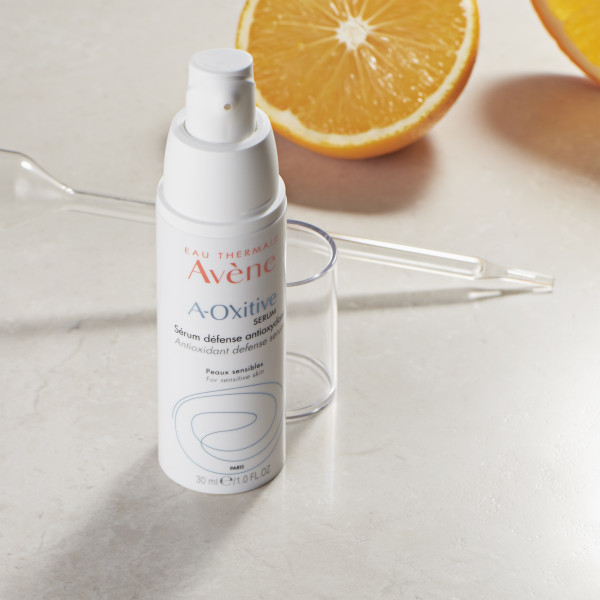 After much anticipation, cult French pharmacy brand Avène has unveiled its A-Oxitive Antioxidant Defense Serum in New Zealand. Aptly named after a small village in Southern France, Avène, is famous for creating products that are kind to sensitive skin. With the latest innovation being no exception. What does set it apart though? While gentle, it doesn't compromise on potency or efficacy.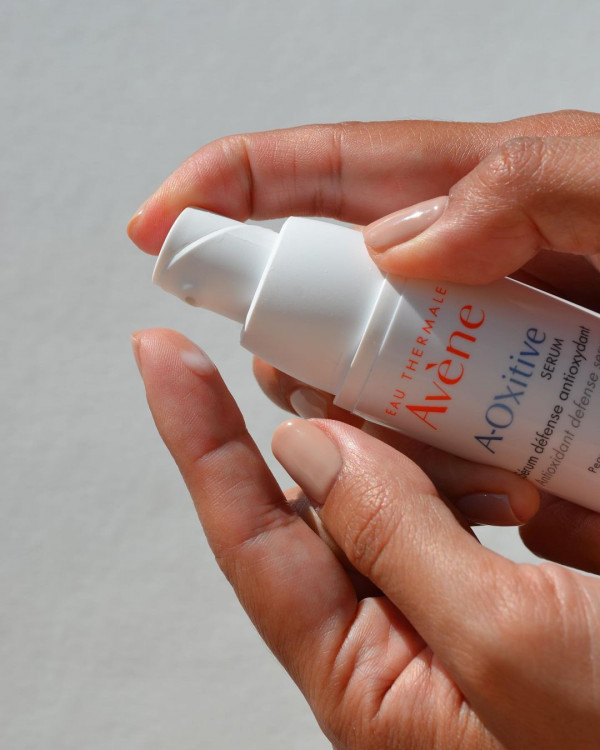 Pollution, UV damage, screens, sugar, stress – the list of threats to our skin is never ending. These harmful external aggressors cause an overproduction of harmful free radicals, which are highly unstable and our natural antioxidant defences struggle to control. The result? Uneven skin tone and texture and accelerated ageing. That's where skincare steps in. Thankfully, Avène dermatological Laboratories have developed a chrono-active ProVitamin routine to help fight against oxidative stress induced by our environment and lifestyles.
The hero in the range, A-Oxitive Antioxidant Defense Serum is a highly concentrated antioxidant serum that brightens skin, creating a more radiant complexion and reducing fine lines. Thanks to an innovative Gradual Release technology, the Pro-Vitamin C formula transforms into pure vitamin C upon contact with the skin. This technology makes it ideal for those with a sensitive complexion, not only ensuring skin tolerance, but optimal efficacy and long-lasting protection. It doesn't stop there though, the triple benefit complex also features Gradual Release vitamin E to protect against free radicals and environmental aggressors, while hyaluronic acid draws in moisture and boosts hydration levels. Of course, it's also lavished with Avène's hero Thermal Spring Water for added moisture benefits. Simply apply three pumps to the face and neckline in the morning for a refreshed, radiant, and refined complexion.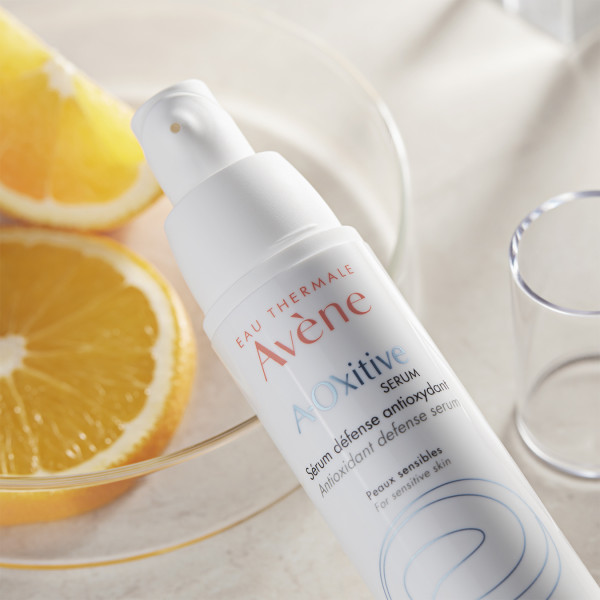 If you're vying for that filter-like, 'I woke up like this' complexion, the other stand out not to be overlooked is the A-Oxitive Smoothing Water Cream. The velvety formula doubles up as transparent coverage, instantly revealing fresh and glowing skin. A true hydration booster, the Smoothing Water Cream delicately melts onto the skin to protect, hydrate and create a healthy glow and brighter complexion. Like the serum, it contains Gradual Release Vitamin C and E, and hyaluronic acid, as well as something pretty unique (and that's coming from a beauty ed who has seen it all.) The cream features copper and purple pigments to readjust skin's balance of light and colour. Within seconds, it reveals a pearlescent sheen to the skin, much like a filter. In addition to baby-soft skin, expect to relish a few shallow minutes in front of the mirror admiring all your angles #sorrynotsorry. Consider it your go-to 'no time for makeup' staple before brunch this weekend. It's the skincare hybrid of highlighter and hydration all-in-one.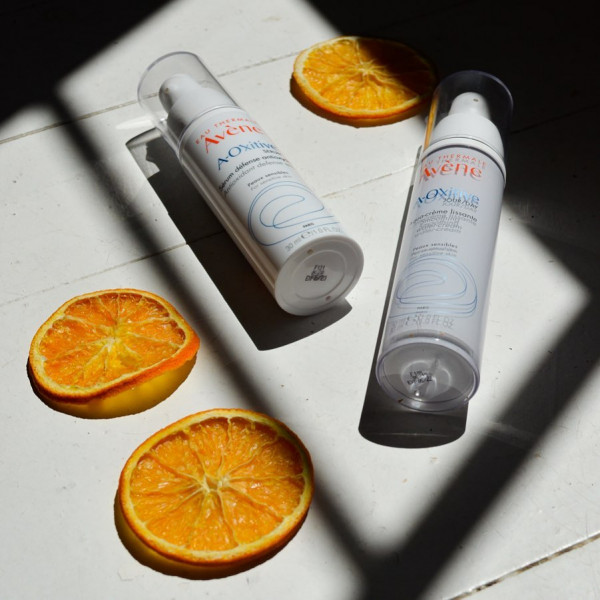 To round out your skincare routine, massage two pumps of Avène A-Oxitive Antioxidant Peeling Cream into the skin. The fragrance-free regenerating and detoxifying night cream delivers a peeling effect, which helps to prevent the first visible signs of ageing and limit the damage caused by oxidative stress.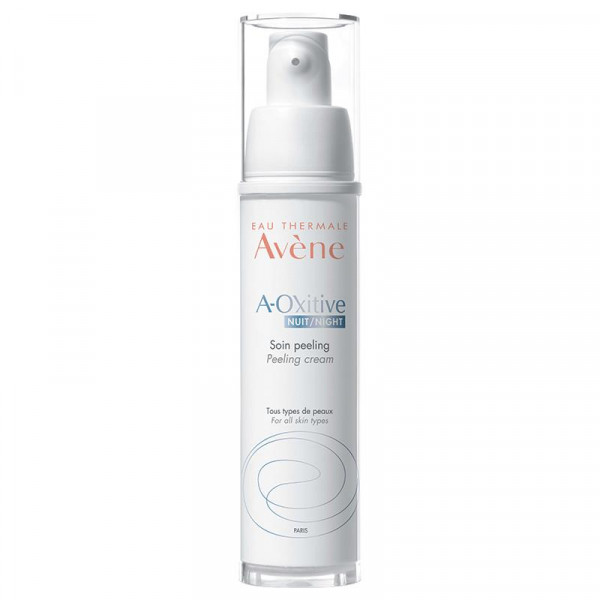 Its dense texture glides onto the skin, providing a gentle sensation with a non-greasy velvety finish. The formula contains, a unique RENEWING COMPLEX that boosts cellular activity, evens out skin texture and helps to detoxify skin under attack from free radicals. As an added bonus, evening primrose oil—sourced from the small seeds of the plant—is rich in fatty acid and vitamins, to help nourish the skin and restore its balance.
The complete Avène A-Oxitive Antioxidant range is available now from leading pharmacies.