Exclusive: Maddie Ziegler's beauty routine and exciting collaboration
Best known for being on the hit reality TV show Dance Moms and Sia's ("Chandelier") muse, Maddie Ziegler, is now a sought-after name in her own right. Featuring in Time's list of "30 Most Influential Teens" for three consecutive years, the 18-year-old dancer boasts more than 14 million followers on Instagram alone and has amassed over five billion views on YouTube.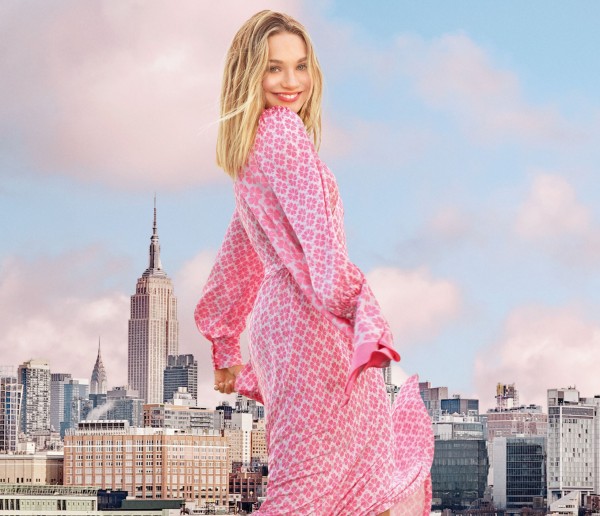 In line with the launch of the new Kate Spade fragrance, Kate Spade New York EDP, we caught up with the teen sensation to chat dancing, her beauty routine and her exciting collaboration with an iconic luxury fashion house.
WIN
To celebrate the launch, we've got an unmissable giveaway valued at over $650! We have your chance to get your hands on an authentic Kate Spade Nicola Small Bag complete with a dust bag, as well as the new Kate Spade New York EDP 100ml. Simply enter your details in the form at the bottom and you're in the draw!
A question we like to ask everyone – 2020 was a tough year for those in the creative industry. What have the past 12 months been like for you?
The past 12 months for me have consisted of lots of relaxation, but it's been really challenging at times to find the motivation to create. I recently started working again over the past few months and I've never been more grateful!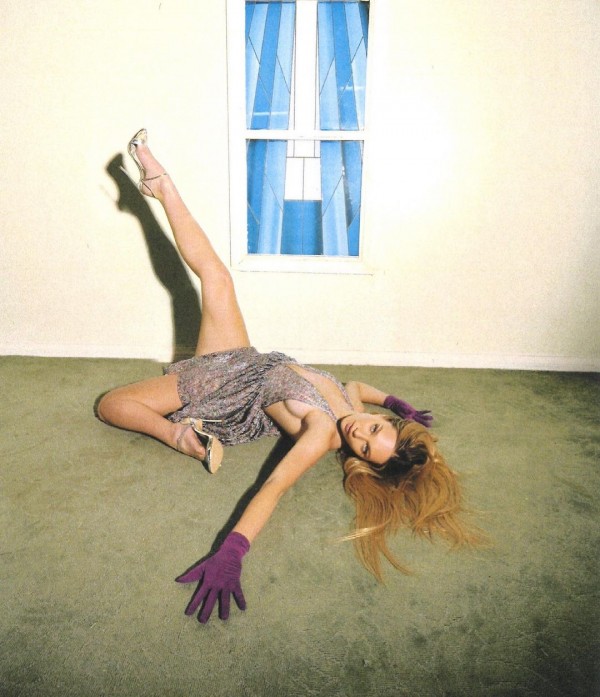 What are you reading, watching or listening to right now?
I'm currently reading Like a Love Story - it's a beautiful but heavy story based around the AIDS crisis in New York during the 1980's.
You started dancing at a young age (age 8, Dance Moms), what drew you to the world of dance?
Dance is my escape. I feel the most beautiful when I'm dancing. I find movement to be a positive outlet for releasing my emotions.
How did you come to be the lead dancer in Sia's music videos?
Sia was a fan of the show I was on and tweeted at me to be in her music video. Since that moment, we've created so much together. I'm so grateful for her and the experience because it truly helped me be more confident in the work I do today.
What's been your proudest moment to date?
When I was cast in the new adaptation of West Side Story – the original movie is so iconic and was always a favourite of mine. I feel so fortunate to be a part of the new film and to get to work with Steven Spielberg on top of that is a dream come true!
What inspired you to branch out into acting?
Through dancing I've been able to find a love for acting. It's a new venture I've been crafting for some time now. I love being able to take on a different character and explore new possibilities.
If you weren't dancing or acting, what would you be doing?
I'd most definitely be a makeup artist. I love to treat faces as a blank canvas. I feel I can express myself through makeup in a way that's unexplainable.
You call Los Angeles home, where is your favourite place to dance there?
I think my favourite place in L.A. to dance is any empty studio where I can just vibe alone. I love to have no one watching me so I can just let go!
When you're not dancing, what do you like to do to relax?
I really love to lay in bed and watch Netflix or beauty videos on YouTube. In my spare time recently, I have been decorating my new place! It has been so fun to start from scratch and find inspiration.
Being a dancer, you must lead a very active lifestyle. What does a typical day of exercise entail?
I try to exercise daily. If I'm not dancing, I'm doing yoga or working out. I definitely like to maintain healthy habits but equally give my body rest when it needs it.
Tell us about your partnership with Kate Spade – what drew you to collaborating with the iconic designer?
I've been a fan of Kate Spade for years. I love how the brand celebrates joy and femininity. As soon as I engaged with them about the new fragrance, it was clear that this would be the perfect partnership.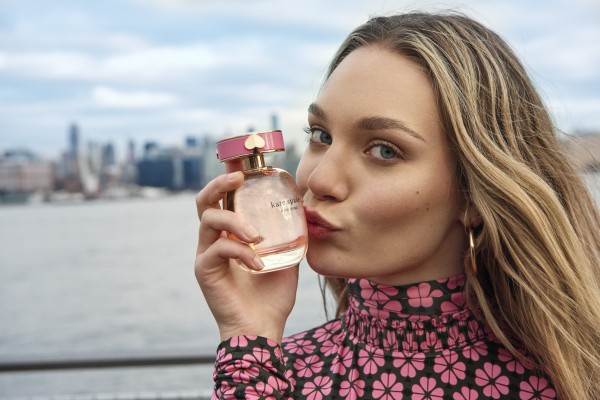 In the upbeat campaign, we see you dancing to the iconic New York City skyline. How did it feel dancing in the streets of New York?
Not going to lie a little cold! But, it truly was so fun. I felt so much freedom. The brief was very 'do your own thing, let your body express however you're feeling.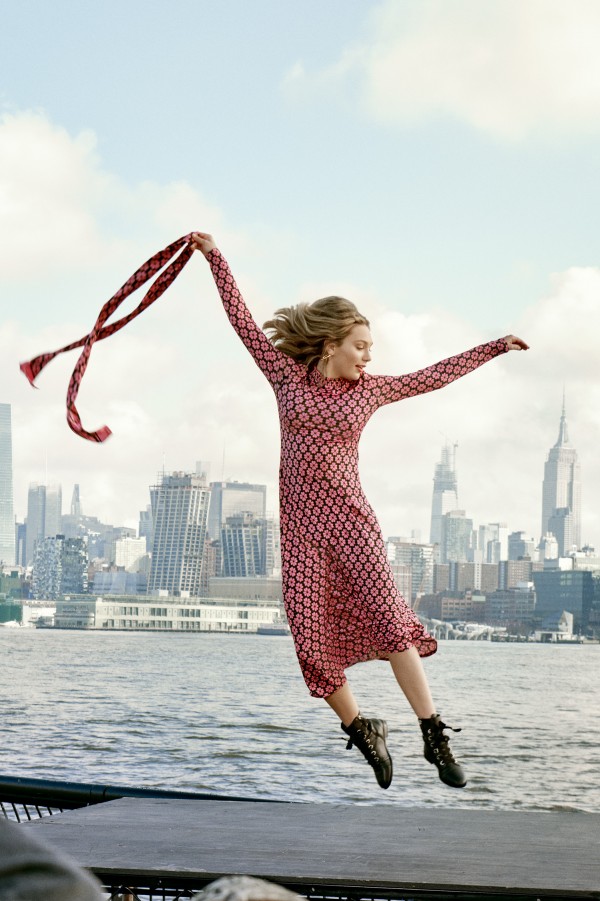 The concept gave me the freedom to put my own spin on the choreography. The entire project was a true partnership between Kate Spade and I.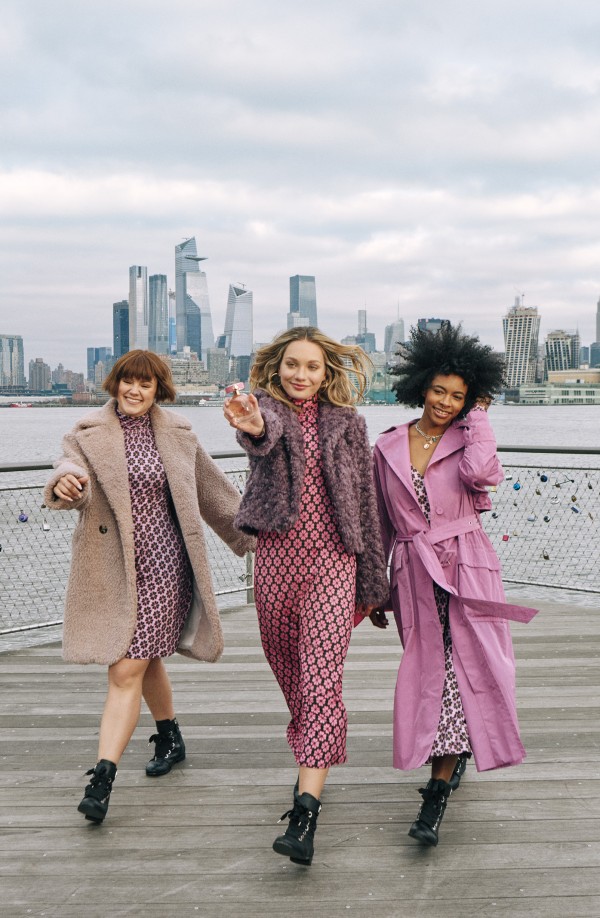 Kate Spade is synonymous with New York - what do you love most about NYC?
I love the energy. It's so bright, fun and full of life. It was the ideal setting for the fragrance.
How would you describe the Kate Spade fragrance?
The fragrance is a feminine scent with a modern bottle design. Super fresh, fruity-floral notes, which definitely give off major NYC energy!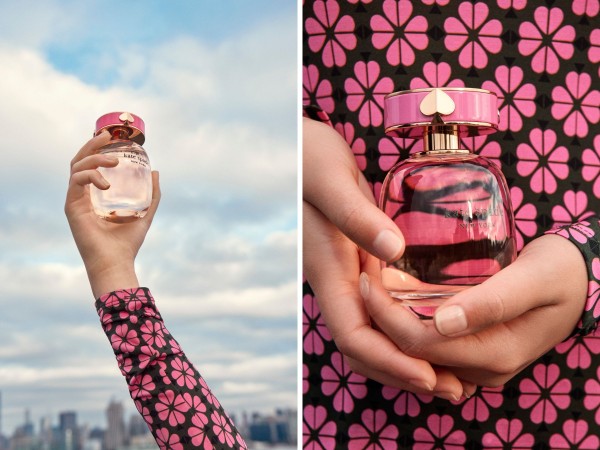 How has your approach to beauty evolved over the years?
I've leaned into the fun of beauty more now. I love that I can constantly change my look, just using products. For me, beauty is a means of self-expression.

What was your earliest memory of beauty?
I've always loved perfume and I never leave the house without it. For me, smell is linked to memories. My first memory of fragrance was my mum's collection - a line-up of so many beautiful bottles. I would sneak in and spray a new one every day...it made me feel like a grown up!
Talk us through your beauty routine…
Three of my go-to products and steps are exfoliating with the Sonya Dakar 1 Minute Flash Facial, SK-II Facial Treatment Essence to enhance radiance and finally, Weleda Skin Food all over my face, neck and chest.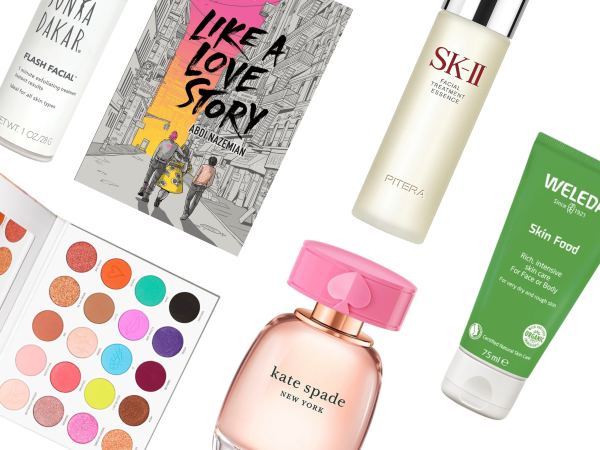 A few of Maddie's favourite things...
As a fellow beauty buff, I'd love to know what trend you can't get enough of right now?
Colour! I've been experimenting with colourful eye makeup, which is not something I've worn in the past. It's a fun way to add a 'pop' to your look. I love that you can play around with just a subtle wash or go bold and bright. There's so much variety.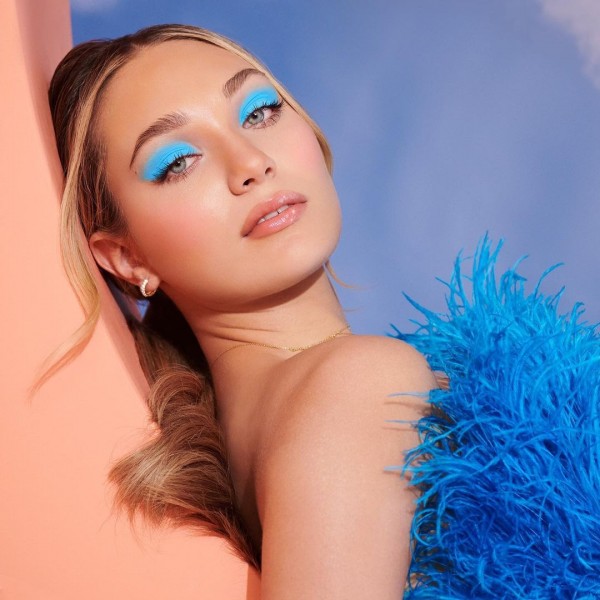 The Fragrance
A cheerful, fruity-floral fragrance, the new eponymous scent encapsulates femininity. Dressed pretty in signature Kate Spade pink, it's inspired by the house's signature codes and lifestyle. Celebrating women and their sense of individuality, Maddie embodies the meaning behind the scent in spades.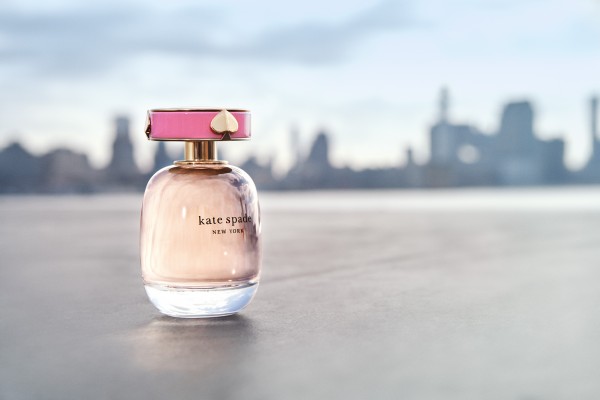 The perfect muse to front the head-turning, sparkling fragrance, it's a breath of fresh air, just like Maddie Ziegler.
Kate Spade New York is available from 29 March 2021 at selected retailers.
ARTICLE CONTINUES BELOW