Dive into summer with a beauty editor-approved simple skincare routine
During summer we trade knitwear for linen, red wine for rosé and the slopes for the beach, but what about your skincare routine? It's equally important to tweak your beauty cabinet for warmer weather if you're vying for a hydrated, protected and radiant glow. Just like you make seasonal tweaks to your wardrobe, your skin should be treated with the same consideration. Not least because it will do your complexion wonders, but also because it needs to be in optimal condition to stand up to the assaults of summer like increased UV and salt water. You've got people to see, beaches to explore, books to read, which requires a 'less is more' approach. Anything too complicated and it drops to the bottom of the list (guilty) –and fair enough, who wants to fuss around with 12 steps on holiday?!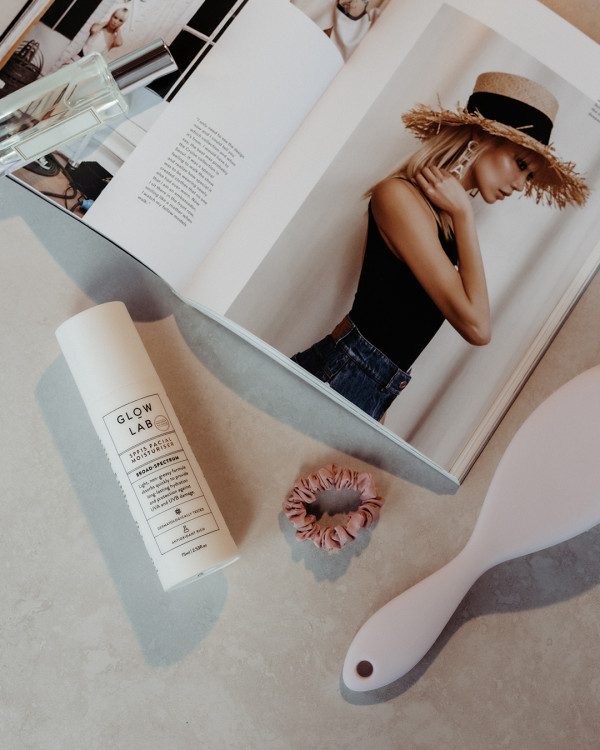 We round-up the skincare steps our beauty editor deems necessary in summer…even on the laziest of days.
While pared-back in ingredients (read: no nasties), Glow Lab's range of summer skin essentials available at your local supermarket doesn't hold back on performance. The New Zealand natural skincare brand harnesses the best of nature, boosted with science to bring you formulas that are beautiful to use, affordable and most importantly work.
Keep your skin clean
It goes without saying that cleansing is a vital step in your skincare routine year-round, but even more so in summer. Thanks to humidity, sweat and general build-up on the skin, you want to be cleansing once in the morning, then ideally twice at night. While cream cleansers are gentle and amazing in cooler months as the extra fats and lipids help restore a dry skin barrier, a gel like Glow Lab's Gel Cleanser is ideal for oilier skin in summer. Fruit Extracts provide anti-bacterial properties for a refreshing but deep cleanse, without that dry or tight feeling. But first - precleanse! For your initial cleanse start with the Glow Lab Age Renew Cleansing Balm to really get in there, removing makeup, sweat and dirt on the skin before you go in with the cleansing gel.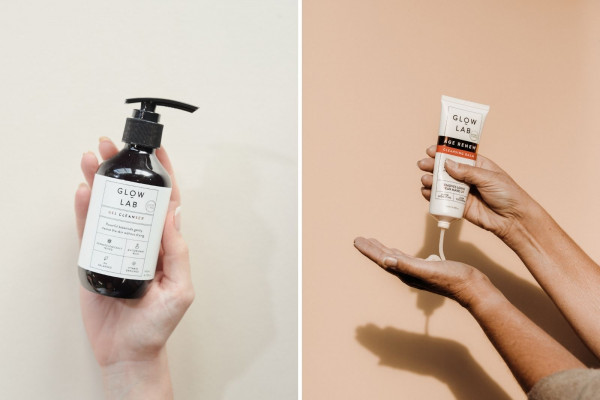 Actives
When it comes to treatments in summer vitamin C and other antioxidants rank high on the list - and so they should. Products like the Glow Lab Brightening Booste use powerful antioxidants SUPEROX C™ and IBR-TCLC®. These actives are shown to help reduce pigment (melanin) production to even and brighten skin tone, including UV and brown spots which can appear in summer. But, don't overlook retinol. Renowned for exfoliation and sun damage repair, it's one of the most powerful skincare discoveries of the past decade. However, it can make your skin more susceptible to UV rays. Cue Bakuchiol, extracted from the seeds and leaves of the Babchi plant, it's been hailed as 'nature's alternative to retinol'. Mimicking similar results as traditional retinol, it's much kinder to sensitive skin and doesn't expose your skin to the sun. The Glow Lab Age Renew Retinol Booster Oil is a delicate oil blend that is boosted with Bakuchiol (Sytenol® A) - without the irritating side effects. Simply place 2-3 drops into hands and massage into cleansed face using upward strokes, before applying serums or moisurisers to lock in the goodness close to the skin.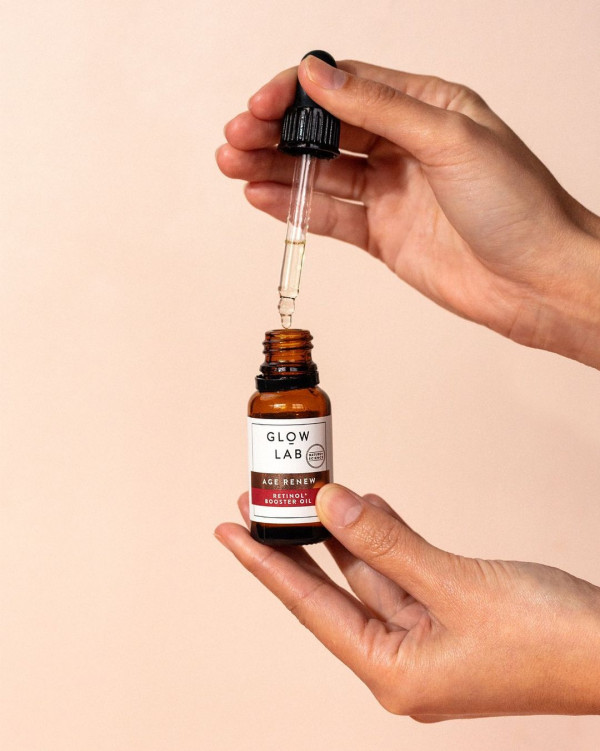 Look for lightweight alternatives
The most obvious tweak to make to your routine in summer is dressing down. Just like you don't need a heavy coat anymore, you don't need a thick cream. The heat and humidity of summer means you can swap out rich moisturisers for lighter alternatives. Your skin tends to get oilier in the summer and there's nothing worse than a greasy canvas to apply makeup. Consider replacing those heavy hitters with a lightweight formulation like Glow Lab SPF15 Facial Moisturiser. Achieve long-lasting hydration, without that sticky after feel. Boosted with macadamia and rosehip oils and the bonus of an SPF too for a base level of protection with your sunscreen. Apply to freshly cleansed skin – and don't forget your neck!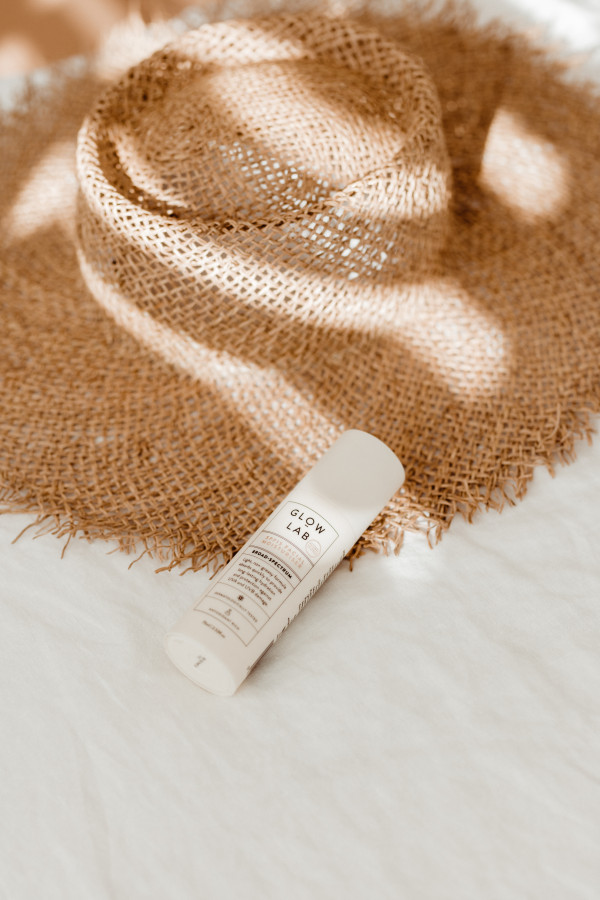 Adopt a dual-purpose moisturiser.
If you're looking to pare back your routine over summer, make friends with multipurpose products (we're not talking 2 in 1 shampoos!), and make clever dual-purpose additions like the Glow Lab Tinted SPF15 Facial Moisturiser. The multi-tasking, lightweight moisturiser delivers a natural-looking colour tint to even out skin tone while a luminous pigment gives a natural glow. Enriched with plant-based oils for long-lasting hydration, it's the perfect no-makeup alternative with skincare benefits.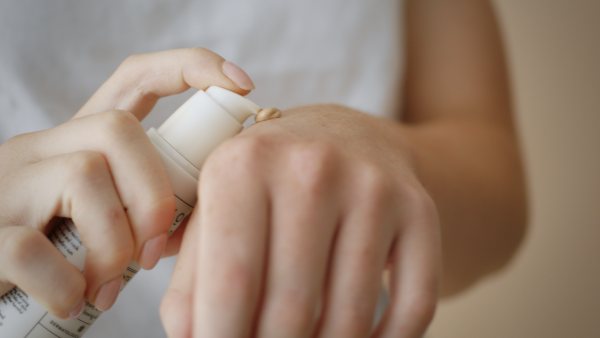 Wear sunscreen
Obviously, the last step in your skincare routine should always be SPF. Wait a minute for your actives and moisturiser to absorb, then seal in all the good stuff with a layer of sunscreen.
There you have it - an easy, affordable skincare routine so you can get out and glow all summer long.