A beauty editor-approved skincare routine from start to finish
You might be surprised to learn that even though I'm a beauty editor, my skincare routine is relatively low-key, and despite the best of intentions, pretty sporadic. Juggling deadlines, events and social commitments, doesn't leave much time for extravagant 12-step routines and at-home treatments. However, in the spirit of Remix's 'Indulgence Edition', I committed to investing more time in my skin – not just for vanity's sake, but in the name of a little daily selfcare.
Be in to win
Below we've also got your chance to win over $700 of skincare and makeup thanks to Savar and Napoleon Perdis.
The products
I've been using Savar, an award-winning, natural skincare range, certified by New Zealand Fernmark. Leveraging the latest technology and science, Savar's skincare is individually formulated using native plant-based ingredients, to deliver uncompromising and targeted results.
All active ingredients are considered, carefully selected for their skin-enhancing properties. Take the Luxury Face Wash for example, it features New Zealand manuka honey for its natural antimicrobial benefits, which help to soothe, calm and protect the skin. While organic cucumber cools and hydrates and cleansing lemon assists in brightening. You won't find any ingredients in Savar's products that don't need to be there, like toxic and unnecessary fillers.
In addition to a likeminded approach to ingredients, Savar also shares the same values when it comes to skincare. As a brand, they view their products as part of a ritual, with skincare serving as a reminder to take time out for yourself and provide some much-needed 'escapism' after a busy day. For this reason, it was the perfect brand to help me embrace a more indulgent evening skincare routine.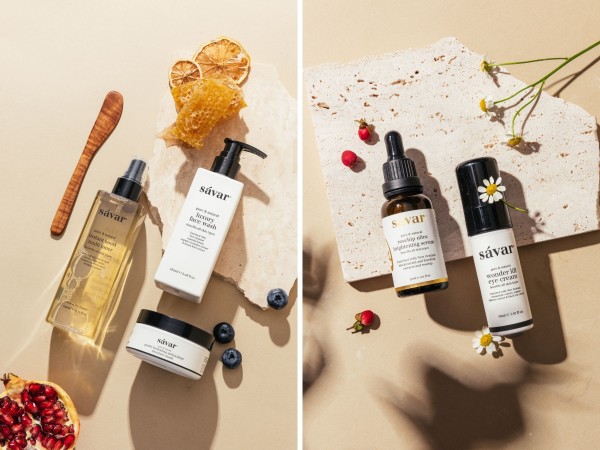 Below is a breakdown of the products used and steps. To see how I apply them watch the video above.
Step 1: Luxury Face Wash
What is it: The first step in any good skincare routine should always be a cleanser – but not all are created equal. As the name suggests, it's a luxurious feeling and smelling cleanser, which gently removes makeup and impurities. New Zealand manuka honey, organic cucumber and lemon fruit, leave the skin feeling cleansed and revitalised. Did I mention the smell?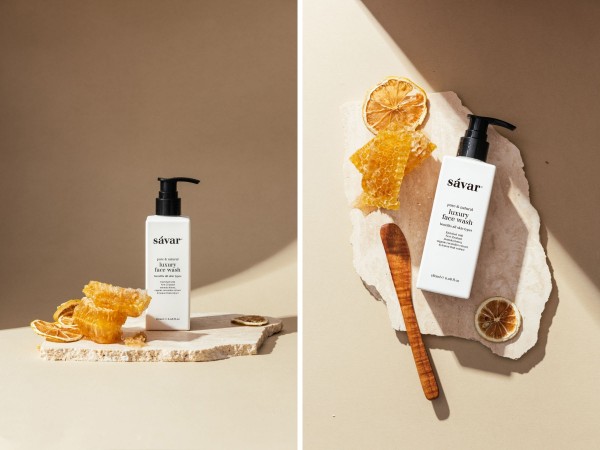 Step 2: Refining Revitalising Facial Exfoliator
What is it: A gentle yet effective exfoliant that polishes and buffs away build-up, impurities and dead surface cells. It's enriched with New Zealand calendula, organic sunflower (rich in vitamin E to rejuvenate skin) and bamboo, a natural and non-abrasive exfoliating agent.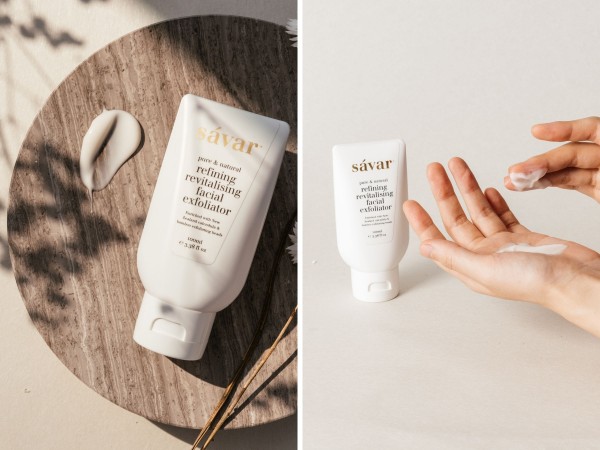 Step 3: Hydrating Antioxidant Moisture Mask
What is it: Self-dubbed the 'all-in-one miracle mask', the ultra-decadent formula restores moisture levels in the skin, revealing a visibly hydrated complexion. It also helps to smooth out fine lines thanks to potent age-defying antioxidants. Alongside macadamia, jojoba and apricot oil, and ginkgo biloba extract, the hero ingredients include;
Blackcurrant seed oil - one of nature's true wonders that is rich in vitamin C, A and K, antioxidants and essential fatty acids to nourish, soothe, calm and protect the skin.
Organic pomegranate – a natural age-defying antioxidant found to help combat dryness and regenerate skin.
To use, gently massage a thick layer onto your face and neck, then remove with a warm compress after 20-25 minutes. As the formula is super gentle, you can also use as a sleeping mask – simply apply a thinner layer, leave on overnight and wake up to brighter, hydrated skin.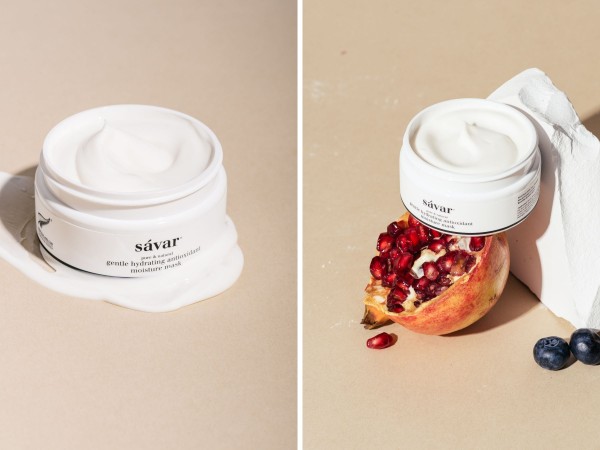 Step 4: Instant Boost Multi Toner
What is it: A super easy-to-use toner that instantly hydrates and brightens skin, while reducing shine and refining pores. The balancing formula, with New Zealand marshmallow and organic white tea, makes it suitable for sensitive, breakout-prone complexions. One spritz after cleansing, or even throughout the day as a pick-me-up, will leave your skin feeling healthy and refreshed.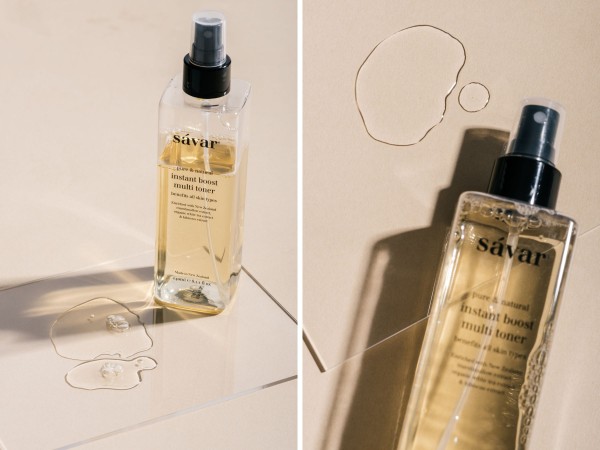 Step 5: Rosehip Ultra Brightening Serum
What is it: A natural, plant-based serum formulated with proven ingredients - rosehip, blackcurrant, lemon fruit and bearberry – to help even out skin tone and reduce redness. Brimming with nature's anti-agers, with continued use, expect tighter and brighter skin, and that lit-from-within glow.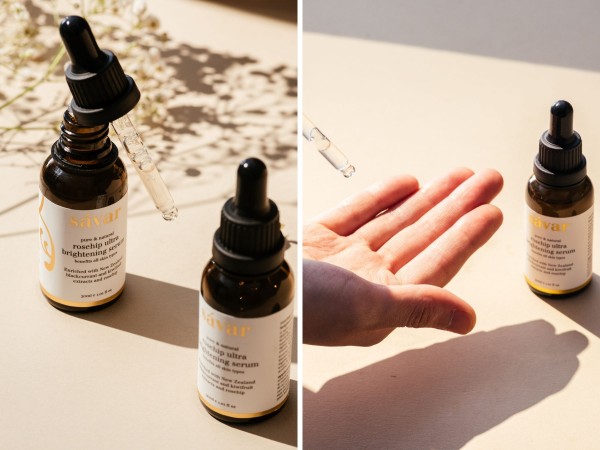 Step 6: Wonder Lift Eye Cream
What is it: An ultra-nourishing, firming and fragrance-free eye cream, enriched with premium anti-ageing extracts and oils – New Zealand chamomile, organic bilberry and black yea extract - to help minimise the appearance of fine lines and wrinkles. The plant-based formula is suitable for even sensitive skin. Beauty editor tip: less is more with eye cream - massage any excess eye cream onto the neck or upper lip area.
Step 7: Essential Hydration Moisturiser
What is it: This rich moisturiser softens and nourishes normal, dry, very dry and sensitive skin. It promises to leave your skin feeling 'wonderfully nourished, healthy and protected'. Stand-out ingredients include New Zealand starflower for fast-absorbing nourishment, plus organic rosehip to condition, revitalise and refine.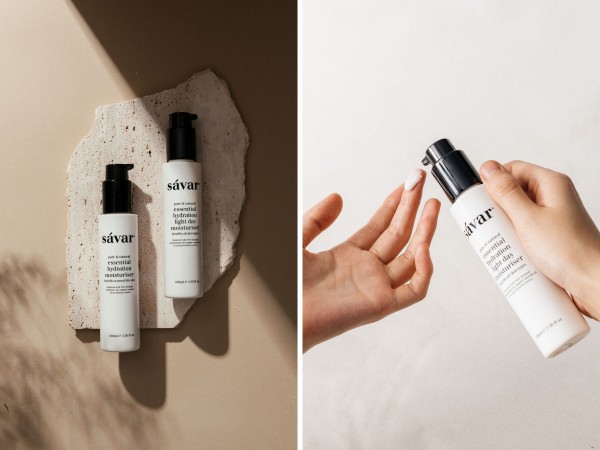 My verdict
I'll preface this review by saying, my skin is pretty healthy and rarely problematic. The main 'issues' I experience are dryness (particularly around the nose) and sensitivity to anything too rich. I also have lots of freckles, most of these I've always had, but there's definitely the odd sun-induced spot. In saying this, while I'm not trying to fix any issues, I definitely do observe improvements when I invest the time in my skin – and trying this bedtime routine using Savar attests to that. My complexion definitely looked more, plump and hydrated – immediately after the mask, I noticed the flaky areas around my nose were gone and less irritated.
The whole range when used together felt very indulgent. I really enjoyed the ritual of taking time for me. It's easy to speed through your skincare, whereas Savar's products and steps really encourage the opposite. I'm already looking forward to doing it all again tomorrow.
Now time for bed!
WIN
Feeling inspired to treat yourself to a little skincare selfcare? We've got the ultimate Savar prize pack up for grabs, even including cult makeup staples from Napoleon Perdis. Simple enter your details and be in to win over $700 worth of skincare and makeup!
Napoleon Perdis

Peach Patrol

Napoleon Perdis

Auto Pilot Pre-Foundation Skin Primer

Napoleon Perdis

Cheek Switch Crème Blush Stick

Napoleon Perdis

Devine Goddess Lipstick

Napoleon Perdis

Loose Eye Dust

Napoleon Perdis

Own It! Mascara

Napoleon Perdis

Color Disc
Savar Essential Cleansing Lotion
Savar Essential Hydration Moisturiser norm/dry
Savar Essential Hydration Light Day Moisturiser
Savar Wonder Lift Serum
Savar Refining Revitalising Facial Exfoliator
Savar Energising Hand and Body Wash
Savar Large cosmetic bag
T&Cs: Entry is open only to New Zealand residents only. No responsibility is taken for lost, misdirected or incomplete entries. Entries are limited to one per person. By registering their details, entrants give permission for Remix Magazine (LP) NZ AND Savar/Napoleon Perdis to post, email and mobile text message updates. The prize package must be taken as offered and is not exchangeable, transferable or redeemable for cash. Entrants must be aged 18 years or above and live in New Zealand. Anything not specified in these terms and conditions as being included in the prize package is excluded. The winner will be contacted via email (ensure to check spam). The promoter is Remix Magazine (LP) NZ, 67 Ponsonby Road, Ponsonby Auckland.