Get a start on your summer tan with some help from St Tropez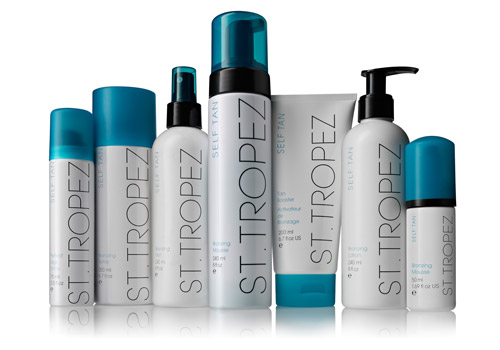 Written by Dani McAllen,
Remix
beauty columnist & Managing Director of WE ARE ANTHOLOGY.
When I was younger, I used to buy Rimmel because Kate Moss was the face. When I found out Kate Moss was the new face of
St Tropez Tan
, I thought hey why not check it out? Then I used it, and I really fell in love. I tried out the
Classic Tan
and the
Dark Tan
; both worked really well and looked natural. I'm naturally quite olive-toned, but through the Kiwi winter my colour fades and I look like an egg. No more! After I had the Classic Tan I did what I was told; I exfoliated after a couple of days with the Build Up Remover Mitt and I kept my body nice and moisturised with the Tan Enhancing Moisturiser. After I had the Dark Tan, mmm not so much. For the sake of research (I did this all for you) I didn't exfoliate and I didn't moisturise – and it showed. But, I'm happy to report once I buffed away the build up in the cracks (around my neck, armpits and ankles thank you very much) I was back to a nice all-over colour that looked natural. St Tropez Tan is available all around the country. Check out the stockists
here
. No one has time to wait for the Kiwi sun to show itself properly, so get your summer glow on now with St Tropez.