Remix Deputy Editor Orion's 5 step Skintopia treatment for healthy, moisturised skin. 
When it comes to winter skin woes I seem to have hit the jackpot. After a few weeks of spots and dryness here and there things took a turn for the worst and I ended up getting diagnosed with perioral dermatitis and given antibiotics.
As much as I hate to admit it, having this flare-up really knocked my self-confidence for ten. I took a hiatus from seeing friends, cancelled dinner plans and basically went underground hoping things would soon clear up.
To get things back on track I turned to the skin guru's over at Skintopia to help. If you're like me and in need of a little TLC then this one's for you!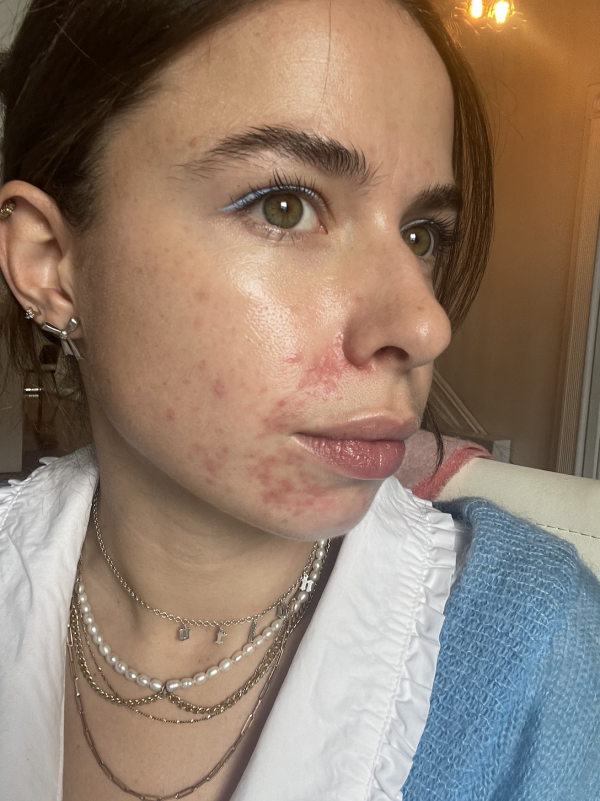 This was my skin one week before my treatment with Skintopia. As you can see it's extremely inflamed, red and targeted around my cheeks, nose and chin.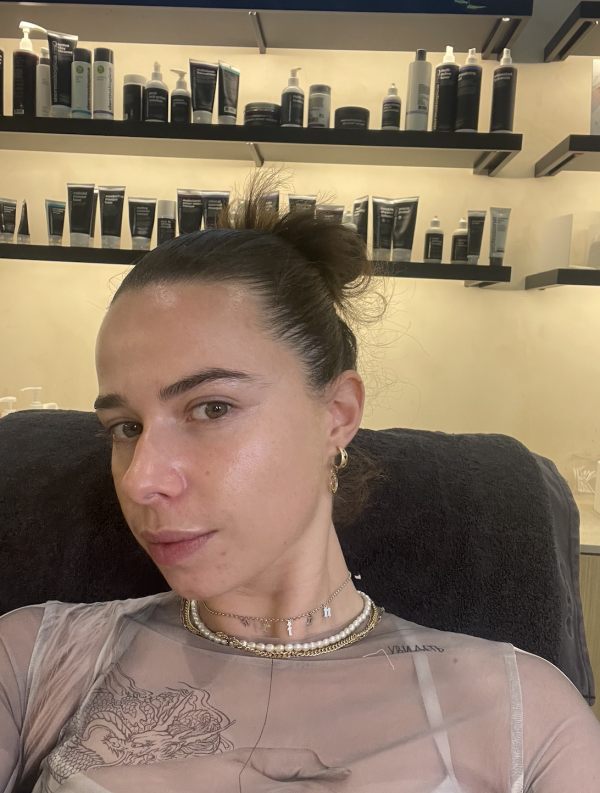 This is my skin post-Skintopia treatment. It's safe to say the difference is unrecognisable. My skin looks nourished, calm and above all… Healthier!
If you're as impressed as I am by the difference or may be suffering from something similar, here's my step by step Skintopia treatment.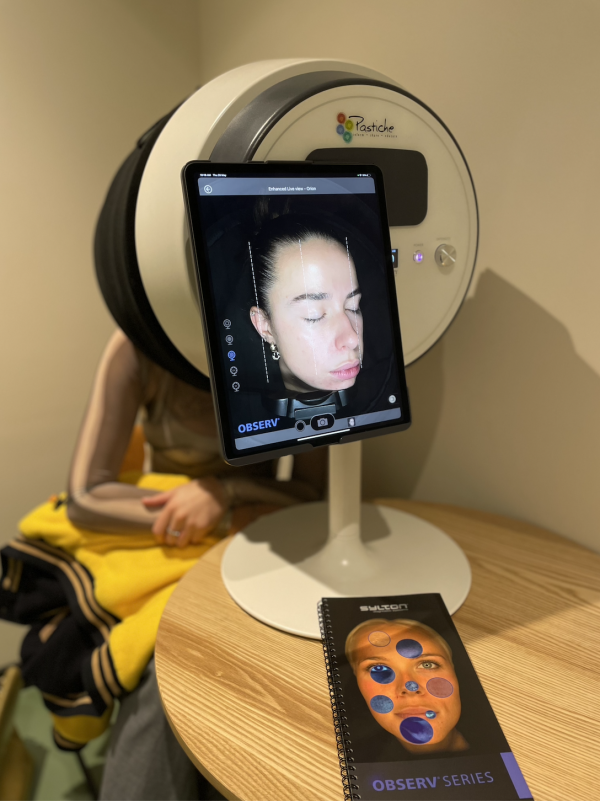 Step one - Examination
The first step was an in-depth skin examination using an amazing piece of technology called the Observ, which examines the deeper layers of your skin and allows the therapist to prescribe what treatments and products will be most beneficial.
Step two - Double Cleanse
After the examination, it was clear that my biggest pain point was a lack of moisture and inflammation from dermatitis. Thai, my professional skin therapist, started with the Dermalogica PreCleanse Oil which helps to mop up any oil in the skin/ unclogs the skin, followed by the UltraCalming Cleanser - a gentle cleanser which helps to clean and calm sensitive skin.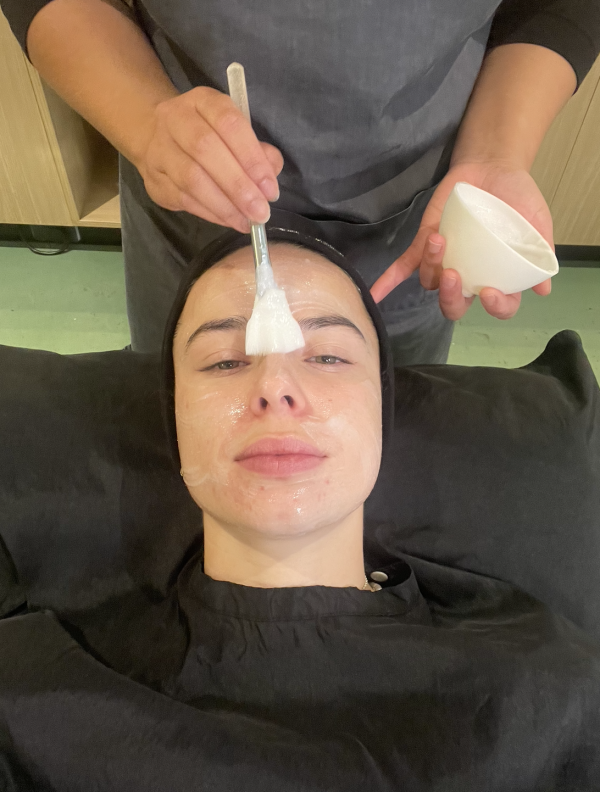 Step three - Lock in moisture
As I said before, my skin was in need of a big dose of moisture so the next step was Hyaluronic Acid IonActive(Pro) to help lock moisture into the skin and prevent the skin from dehydration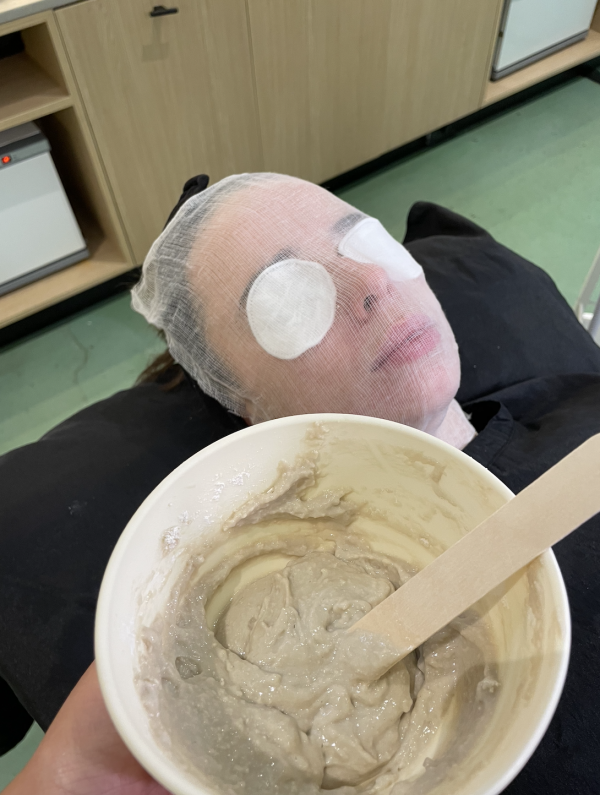 Step four - The Masque
The Professional Cooling Contour Masque was definitely my favourite step for obvious reasons. This masque uses Algae-derived Silica and calcium Sulfate which helps to increase the penetration of the IonActive onto the skin as well as cool the skin, reduce redness and irritation, and strengthen the skins barrier to deliver an immediate lifting effect.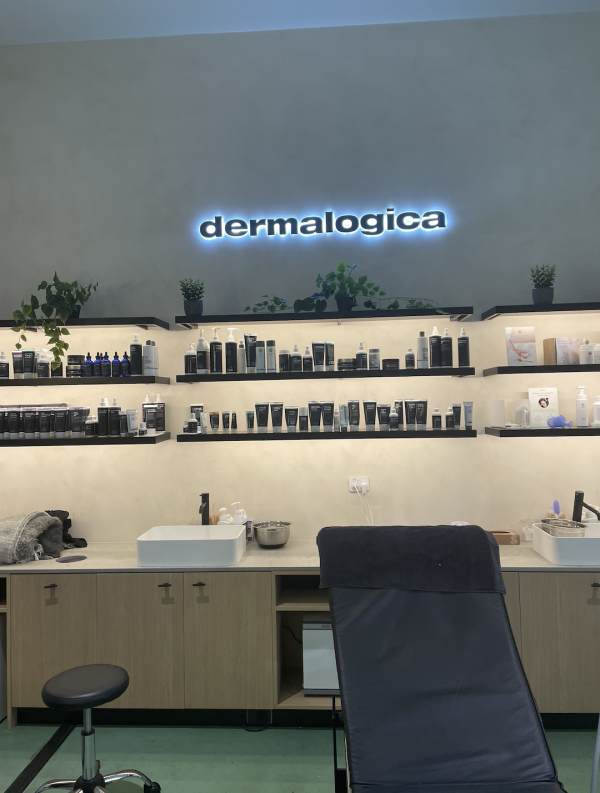 Step five - Dermal Layering
The fifth and final step of my treatment consisted of Dermal Layering which seals and protects the skin. This five-step routine included an Ultra Calming Mist, Ultra Calming Serum Concentrate, Skin Smoothing Cream, Multivitamin Power Firm to target any fine lines and of course the final piece of the skincare puzzle, Invisible Physical Defence SPF30 which is an ultra-sheer zinc-based SPF designed to protect the skin from sensitivity.