9 accounts to follow for beach confidence this summer
Summer can be mentally testing when it comes to body confidence. We're bombarded with filtered photos – smoothed, reshaped and blurred – and constant pressure to be 'curvier', 'leaner' and 'stronger'.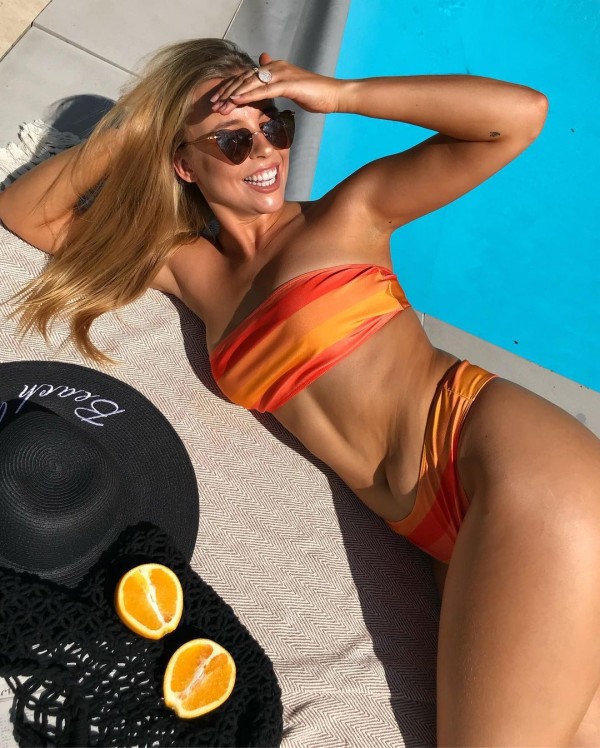 Photo credit: @chessieking
For many of us (guilty!) the pressure to look a certain way in swimwear can really take the shine off summer. While we can't change societal pressures overnight, we can change our mindset and approach to bikini-wearing.
One of our New Year resolutions is to be kinder to ourselves. With that in mind, we're aiming to fill our feeds with body positivity, and while we're at it, cull those that don't. Below are a few of our go-to body positive Instagram accounts to follow, plus a few of our beach confidence hacks for summer.
1. Iskra Lawrence
With 4.4 million followers on Instagram Iskra Lawrence is arguably one of the most popular models leading the body positive movement.
'I hope you know you that you don't need to be anything but the real you. Society taught us to hate our bodies by showing unrealistic images that even the people in the pictures couldn't attain. You're meant to be imperfectly perfect...and all your angles are beautiful❤️,' one of Iskra's captions reads.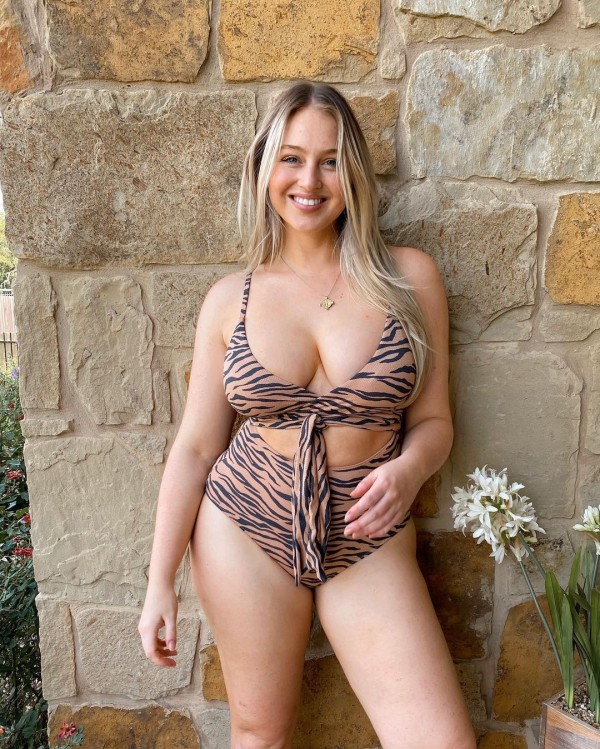 2. Chessie King
Chessie King brings a refreshing take on reality to Instagram. The health and fitness blogger has an infectious energy and radiates body positivity. King's uplifting feed is a go-to for a pick-me-up when you need it most.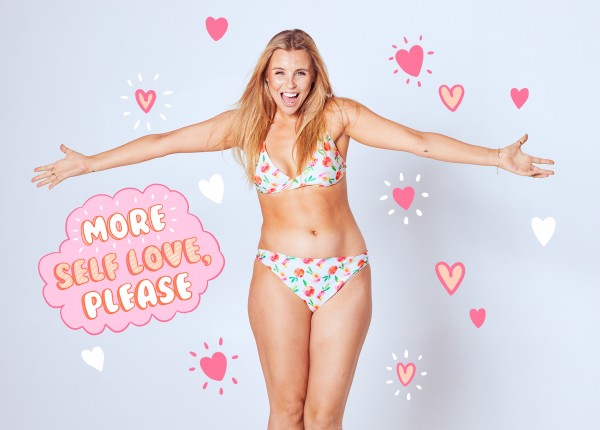 3. Steph Claire Smith & Laura Henshaw
Do yourself a favour and follow this dynamic duo. One of Australia's biggest influencers, Steph Claire Smith, and her bestfriend Laura Henshaw are together the founders of Keep It Cleaner. Both their personal and business accounts offer up a healthy dose of feel-good wellness inspiration.
'It's all about balance,' Steph told Husskie. 'I think another big tip is to really find happiness. For me, if I've ever been too strict - with exercise or diet - I'm not entirely happy.'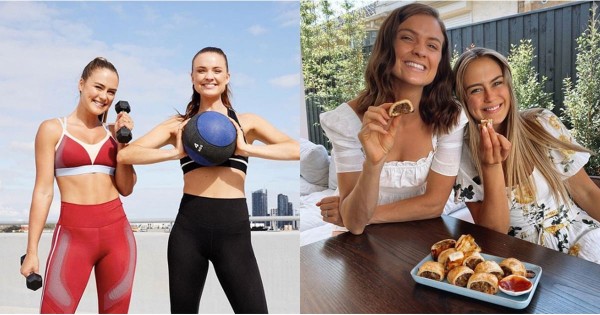 4. Jameela Jamil
A renowned activist for feminist empowerment and body positivity, Jameela has made it her mission to change the perception of women in the media. Always flying the flag for self-care and body diversity, her Instagram is a much-needed reminder to love yourself, always.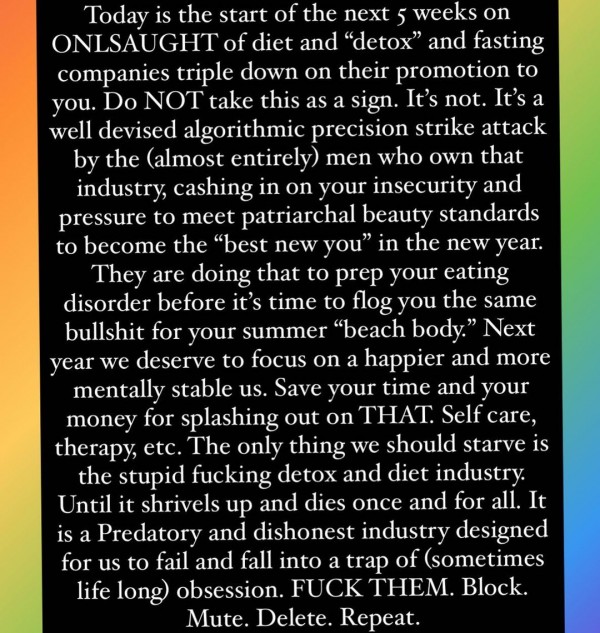 5. Jadé Tunchy
Sydney-based Influencer Jadé Tuncdoruk, better known as Jadé Tunchy, is a breath of fresh air in the often false world of social media. While her main account @jadetunchy boasts over 460,000 followers, arguably it's her secondary account @therealjadetunchy that's most worth following. This is where she posts outtakes and less flattering angles, proving that even the people who appear glossy and perfect don't look like that most of the time. Speaking to The Daily Mail, Jadé said she started the account because there was a lack of influencers and role models for young women.
'I was looking in the mirror and then looking at my own photos of myself saying "why don't I look like that?", it was screwing up my own mental image of myself.'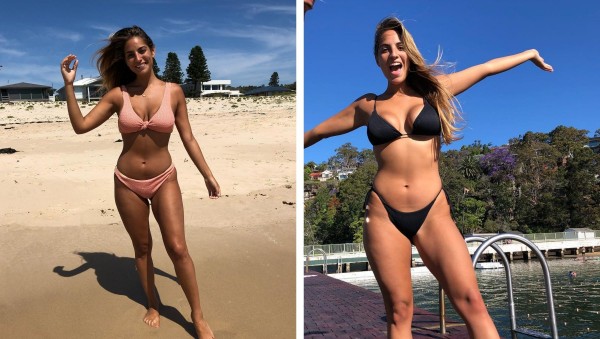 'I feel like being healthy mentally is the most important thing and once you're at a place where you're comfortable and happy then you can focus on your body in a healthy way.'
6. Celeste Barber
She famously parodies celebrities, but not only does Celeste Barber provide a good laugh (worth following for that alone), she dishes out some solid body positive vibes too.
'Body shaming and healthy living are not the same thing. I say in my stand-up show that body shaming needs to stop dressing itself in healthy living's clothing. I get approached by lots of detox tea companies for sponsored posts on my Instagram and I always respond the same way: I don't promote any products that make women feel we need to look a certain way to feel a certain way.'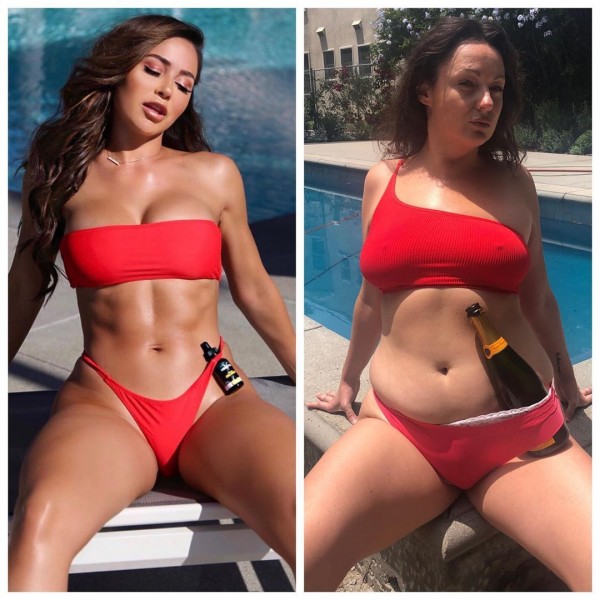 Speaking to Vogue, Celeste weighed in on the connotations of losing weight:
'People say: "You've lost weight" like it's a badge of honour. I recently finished a world tour of my stand-up show and have had some time to sit still, spend time with my kids, stay at home, watch my husband cook dinner, drink wine and laugh. No-one ever says: "You look like you've had a minute off and put on a bit of weight, good on you."
7. Riley Hemson
New Zealand influencer Riley Hemson is a positive example of the 80:20 rule, leading a healthy and active lifestyle, while still maintaining balance.
'Body positivity is not 'promoting being fat and unhealthy'. Body positivity is 'acceptance and appreciation of all human body types'. It is a social movement rooted in the belief that all human beings should have a positive body image, and be accepting of their own bodies as well as the bodies of others.'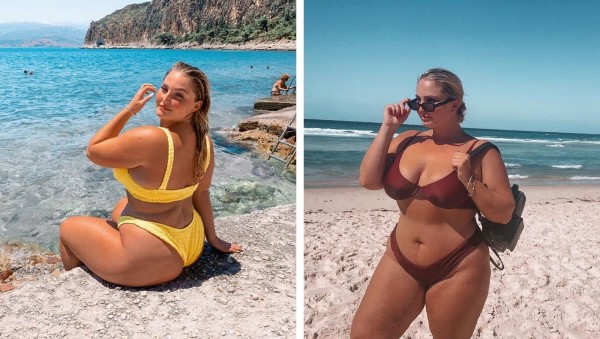 8. Abbie Chatfield
Reality star Abbie Chatfield is a champion for feminism and body positivity regularly posting unedited videos dancing around in her bikini. In her Instagram posts she often talks about her own ongoing battles with confidence, self-esteem and mental health.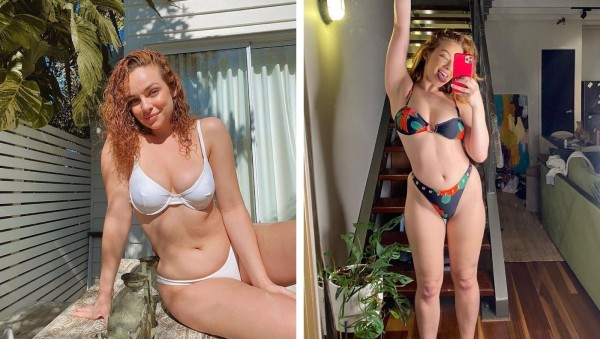 'I get so many questions asking how I am so confident and proud of my body, but I struggle as often as a lot of you do I'm sure! 'I've never admitted it, but I suck in my stomach ALL. THE. TIME. For me, body positivity isn't about being confident in my body every day, but being able to still love yourself when you're not feeling your best,' she wrote.
9. Charli Howard
Charlotte "Charli" Howard is an English model, author, and body activist from South-East London, United Kingdom. She is best known for her work as a plus-size model, as well as her activism for diversity within the fashion industry.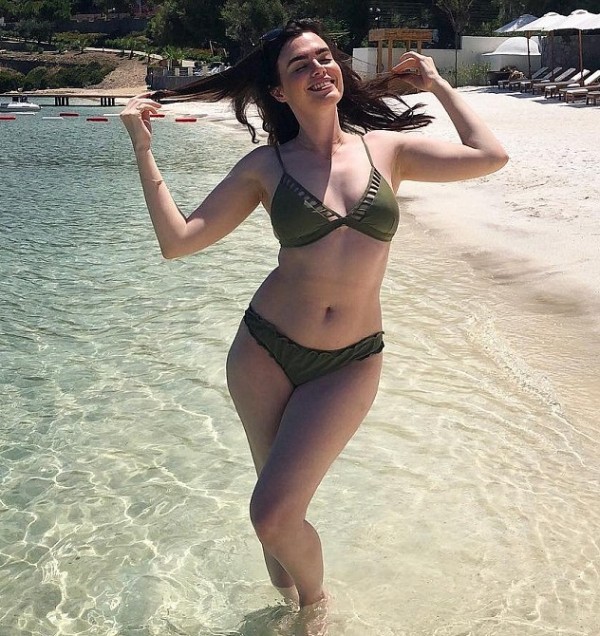 'If babies and women fifty years older than you can go on a beach with their cellulite on show, then GOD DAMN IT SO YOU CAN YOU SIS!!! Wear a style that makes you feel confident & just ENJOY the time and place, rather than whether you look like a Victoria's Secret Angel or not. No one is judging you or gives a shit about your body - they're too busy focusing on themselves.'
Confidence boosting hacks for beach season
Find swimwear that makes you feel your best
The brilliant thing about bodies is they're all different. Instead of comparing yours to another, embrace it! Find a style of swimwear that you feel comfortable in and makes you feel your most confident. Don't feel pressured to wear a bikini if that's not your vibe – there are heaps of just as chic one-pieces out there too.
It's all in the prep
With your skin taking centre stage, putting in a little groundwork can give you the boost you need. Whether you like a little hair 'down there' or barely there, grooming below-the-belt requires a light touch and the right product. Don't let the threat of bumps and stubble stand in the way of your most confident swimsuit strut.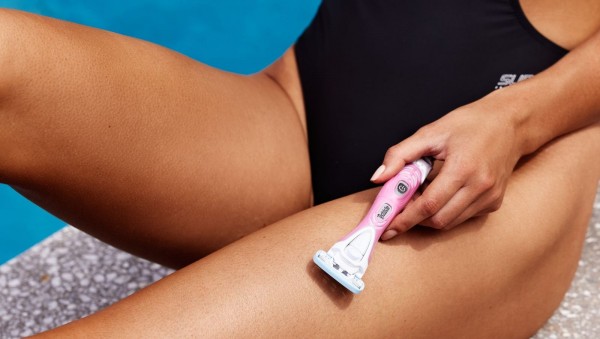 Transforming at the flip of a handle, the Schick Hydro Silk Trimstyle features a hydrating razor and bikini trimmer in one. On one end the razor is formulated with water-activated Hydra-Boost serum with shea butter to deliver a boost of hydration. While the other end is a waterproof bikini trimmer featuring four length settings, which can be used in or out of the shower for convenient bikini line maintenance.
Sun protection
Yes, we all want to be bronze beach goddesses but there's nothing sexy about sunburn. A safe tan is a fake tan! Thankfully, there's a host of innovative formulas nowadays that mimic the real deal. While 90 percent of women have cellulite, if it's an insecurity, fake tan can help to diminish the appearance.


The Schick Hydro Silk Trimstyle is available at supermarkets nationwide.