An honest review of this new, next generation hair styler
There's a game-changing new hair tool that's just launched and it's set to change the hairstyling game as you know it. But first, let's talk about ironing.
When it comes to ironing, there are three camps of people.
1. Traditional iron owners
2. Procrastinators with a pile of laundry 'to be ironed'
3. Converted, die-hard steamer users on a mission to convert camp one and two.
What camp are you? We ask because we liken the latest, next-gen styler to the beloved garment steamer: effective, less damage and time-saving.
Forget flatirons, if you're looking for smooth, professional-quality styling in a fraction of the time, steam is your new bestfriend. Enter the SteamPod 3.0, the 2-in-1 straightener and curler that's steam enhanced for long-lasting styles whatever your hair type.
WIN the new L'Oréal Professional Steampod 3.0 styler for you and a friend, valued at $365 each. Head to our Instagram to enter.
On first glance it may look like any other styler. Wrong, very wrong. On closer look you'll see it's entirely different.
Remix sought out one of the best in the biz, Newton Cook, Creative & Education Director for Rodney Wayne, to review the new innovation. After all, who better to test drive hair tools than someone who uses them day in and day out?! Here's his verdict.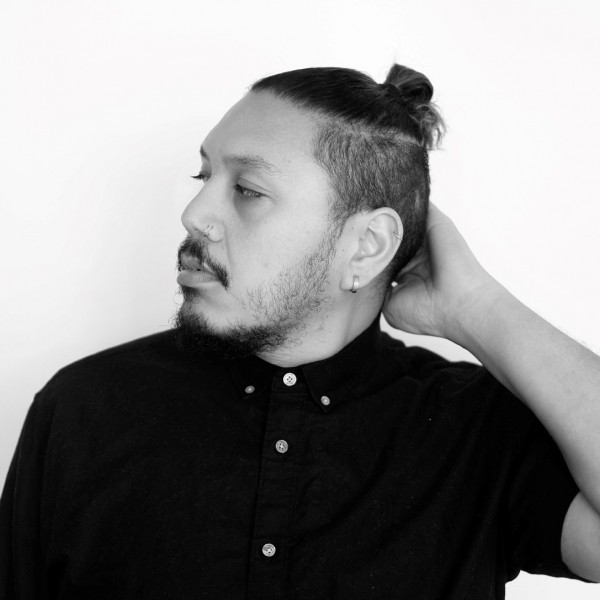 The lowdown
The L'Oreal Professionnel Steampod Hair Treatment Styler 3.0 is a first-of-its-kind styler, delivering sleek and shiny tresses without compromising the health of your hair. Utilising patented steam technology instead of ceramic plates, it evenly distributes heat to create everything from slick-straight styles to bouncy, voluminous waves with just a few passes.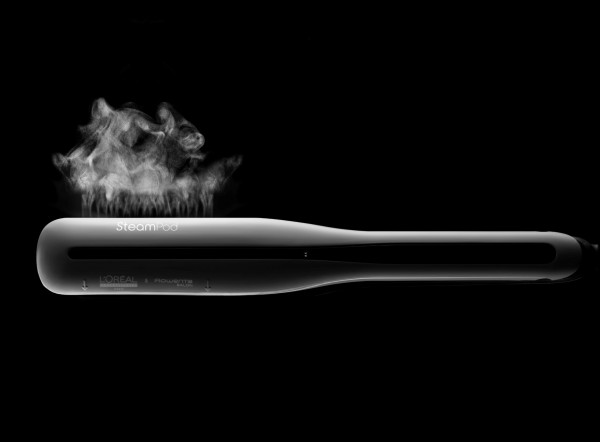 It promises 2x smoother and faster results for all hair types – so, how does it stack up to its claims?
As an expert stylist, what do you love most about the new SteamPod 3.0?
I love the way you can transform hair from frizz to fab in half the time. It delivers the perfect balance between performance and care, especially for those with difficult to manage, fine or limp hair. The result is a beautiful, natural, healthy-looking finish. I fell in love with the first version of the SteamPod when it was exclusively released to Rodney Wayne back in 2012. That version was larger and less agile as it had a separate water tank. For editorial shoots it was a game changer, saving so much time and results withstanding even humid conditions.
What's your favourite look to create with the SteamPod?
I love creating super-sleek, glass hair with this tool. In order to achieve truly sleek hair, you need to smooth the hair out with a blow dryer first to stretch out the cuticle and ensure a shiny reflection. With the SteamPod, I don't have to do that, I can create a sleek result in less than half the time.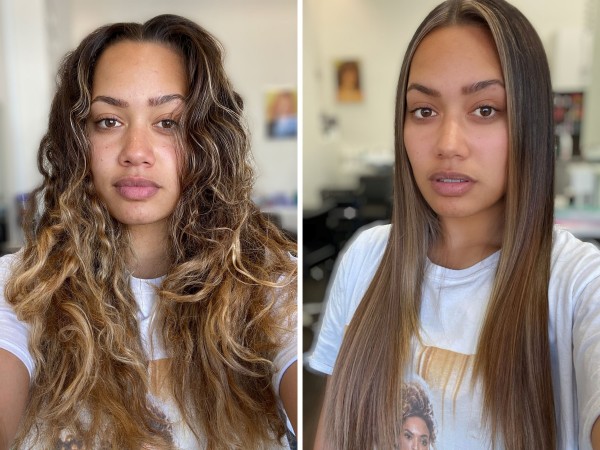 Before & after using the SteamPod 3.0 with Rodney Wayne client, Toni Talamaivao.
What sets the SteamPod apart from other stylers?
I like to explain to my clients that the SteamPod is treating and styling hair at the same time. The steam not only pre-detangles the hair while styling but also helps infuse your preferred treatments into the hair, essentially moisturising the hair for a softer, smoother result.
Tell us about your first time using the SteamPod…
The experience was unlike anything else. Without needing to blow wave the hair smooth, I got the sleekest result in the shortest amount of time ever. Toni's hair is also lightened, and to see the lightened pieces look and feel healthier than before we styled it was amazing.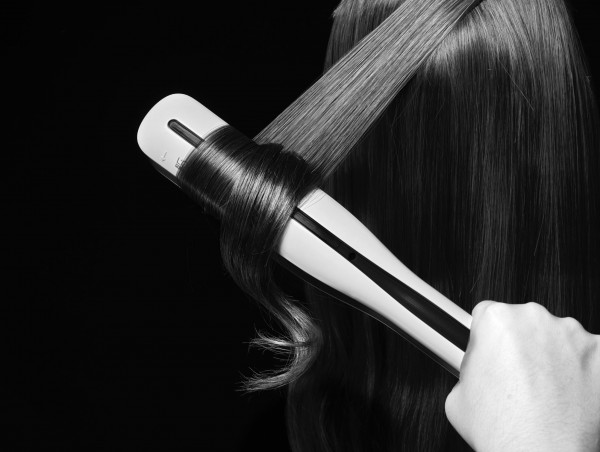 The new L'Oréal Professionnel SteamPod 3.0 is available now exclusively at Rodney Wayne salons – ask for a complimentary demonstration.
rodneywayne.co.nz