WIN! The ultimate Six60 summer roadie thanks to BurgerFuel
With the countdown to autumn slowly approaching (March 21st!) it's time to start making the most of what we have left. Nothing screams 'Kiwi summer' quite like a roadie with your homies, gigs with the gals or Friday night fush 'n' chups, and BurgerFuel is giving away the opportunity to do all three, plus more!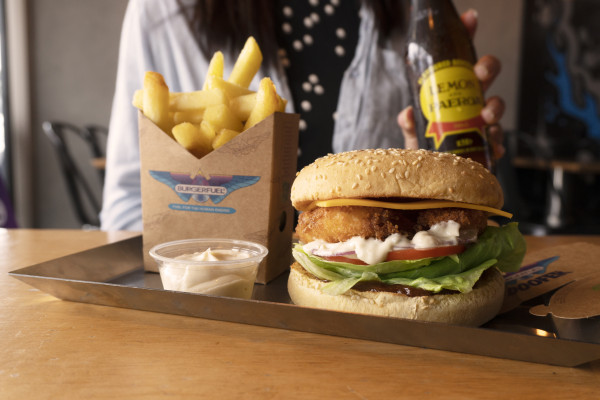 In conjunction with musical maven's Six60, BurgerFuels ultimate roadie includes four VIP tickets to Six60 Saturdays 2022 at McLean Park in Napier for you and three mates, a meet and greet with the band, a full backstage tour and Six60 merch. Kick-off your roadie in Auckland and make your way to Napier in a JUCY x BurgerFuel wrapped campervan, all yours for seven days, with free BurgerFuel en route and all funded with $5,000 cash, thanks to L&P. All you have to do is purchase any large burger or a Fush and Chups meal, yes, it's really that simple.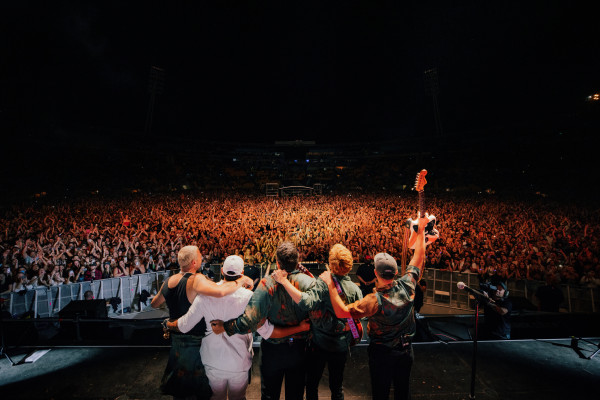 We all know choosing from the BurgerFuel menu is one of life's hardest tasks. Do you go classic and keep things deliciously simple with the C N Cheese, or spice things up with the Bacon Backfire? Unfortunately, for us BurgerFuel lovers things just got more complicated with the return of a fan favourite, the 'Fush and Chups' meal. This summer classic includes a Firestone Fish burger, with crispy, panko crumbed Hoki Bites (pronounced "Haw-key"), chunky batch-made tartare sauce, American smoked cheddar, fresh hand-cut salad and BurgerFuel tomato relish, all housed in an artisan wholemeal bun. Perfectly paired with golden Spud Fries and an ice-cold L&P.
The lowdown:
The prize:
- Four VIP tickets to attend Six60 Saturdays 2022 at McLean Park in Napier.
- An exclusive meet & greet with the band and full backstage tour, plus signed Six60 merch and vinyl.
- A JUCY x BurgerFuel camper, return from Auckland to Napier, with free feeds at any BurgerFuel pit stop on route.
- $5k cash from L&P.
*Terms & conditions apply. head to burgerfuel.com/six60roadieterms
How to enter:
Purchase any large burger or Fush and Chups meal in-store or online, visit burgerfuel.com/SIX60roadie and enter the details on your receipt. Promotions ends 28/02/2022.