Why champagne and fries are the perfect flavour pairing
Over time we've been witness to all kinds of odd food combinations. Not all are necessarily crimes against good taste - peanut butter and jelly will always have a place in our hearts - but some are just flat out…wrong.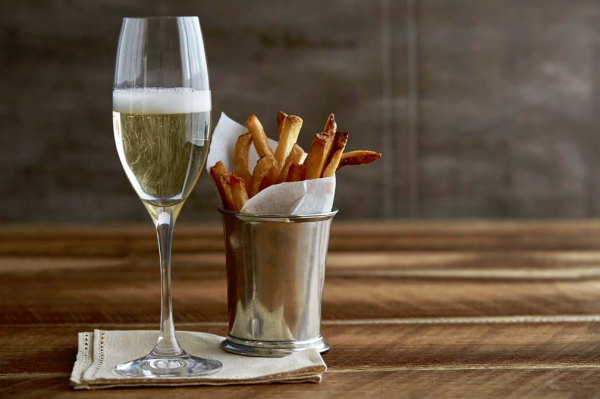 But, in case you haven't had the chance to indulge, the latest food combo taking the world by storm is champagne and fries. In fact, Moët have just named french fries the perfect snack to pair with their delectable elixir, here's why.
While you may think champagne is reserved for the like of caviar as an accompaniment, you'd be surprised at how high-low pairings make for a culinary delight. Turning otherwise ordinary meals into something exciting.
According to Moet's wine quality and communication manager Marie-Christine Osselin, the greasy, salty and crunchy food alongside the zesty acidity of bubbles makes for a perfect match. She is not the first one to suggest the pair, Food & Wine editor Ray Isle agrees "I've been saying this for years, as have many, many sommeliers"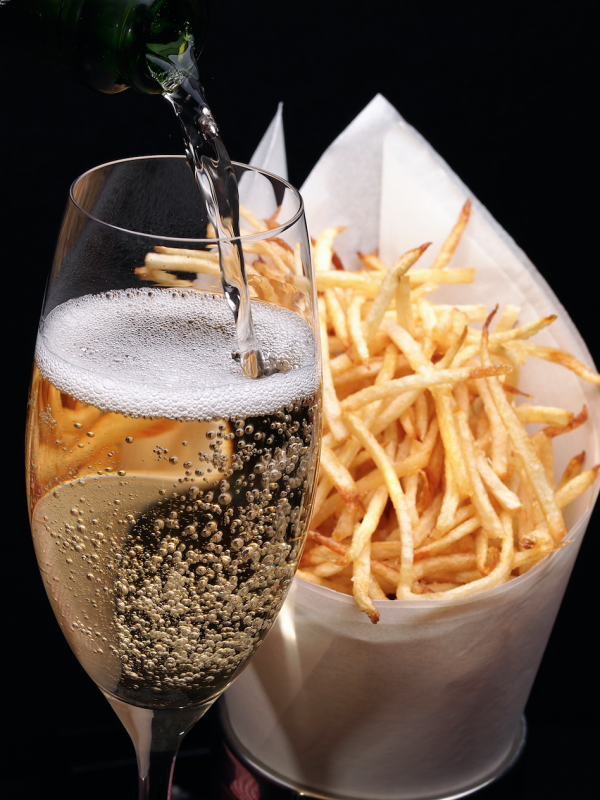 Champagne is a wine that asks for simple ingredients, as Marie says, no more than three. But fries are not the only thing that goes amazingly with champagne, fried chicken and potato chips work too, but don't go ordering McDonald's or cheese fries with your bubbles, classic hand-cut fries is the way to go.
So why not try it next time you order a glass of champagne or even serve the combination as an appetizer to your guests at your next dinner party.