A food festival like no other is popping up in Auckland
American Express Restaurant month is well under way in Auckland but there's one particular event that's going to be so extraordinary that you simply cannot miss it!
An array of restaurants, breweries and entertainment companies are all coming together under one roof for one day to put on the 'Curious Food Festival', an event that will dare you to eat odd.
While this occasion is open to everyone, it won't be for the faint hearted or for the one who has a 'usual' everywhere they eat out at. To truly experience this event you'll need to prepare to step out of your foodie comfort zone and have a big appetite.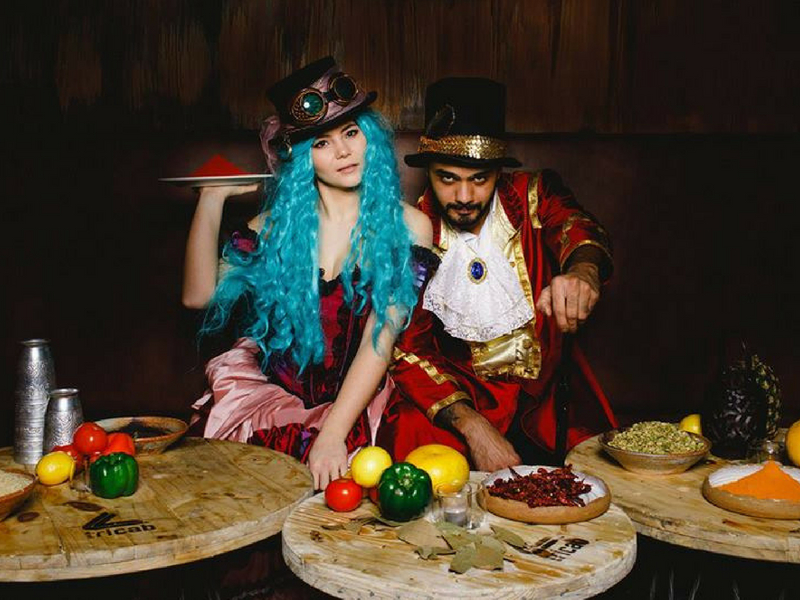 The likes of Daikoku, Toto's and Lalele amongst numerous other Auckland eateries will be serving up their most imaginative and delicious dishes. Eateries will creating food like you've never seen before from cracked coconut rice burgers to black banana dessert.
To wash it all down, breweries such as Good George and Parrotdog will be there matching their beverages to your meals. For those that aren't fans of beer, Negociant's and Church Road have got you covered with a selection of wines.
While you're stuffing your face with amazing food you'll be entertained by the mishaps and acrobatic skills of the comedic duo from The Biggest Little Circus. DJ Arii Jade will also be on entertainment to ensure you're having a good time!
The adventurous event will take place on Saturday 18th August at Shed 10 on the Queens Wharf. It all kicks off at 12pm and wraps up at 8pm, that's plenty of time for you to get down and try a bit of everything. The entry fee for the event is only $5 but if your one of the first 2000 people to fly through the door you'll get in for free.