What to order at Auckland's Oyster & Chop
To get our taste buds revving for Level 2, here are the dishes the Remix team can't pass up at waterfront institution, Oyster & Chop.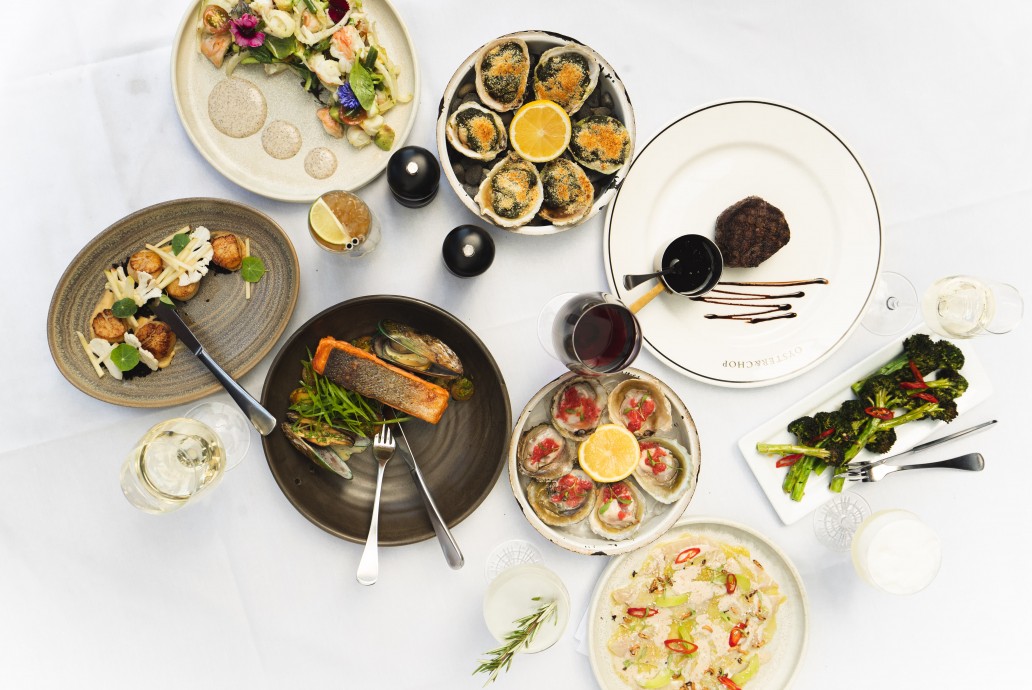 The key to Oyster & Chop's success is simple. Consistency. Ineluctable white table-cloth charm, a wine-list packed with thoughtful drops, and a menu with a dial set to global gazing. Whatever way you look at it, Oyster & Chop is in peak form and if you're looking for solid dependability, there really is no reason to look further.
This has cast a gravitational pull on the Remix team, and the limitless appeal of the space has us dining there more often than we care to admit. So, swaying from beloved classics to plates of creative experimentation, these are the dishes the Remix team can't go past…
Kate
CEVICHE
Local market fish dressed in a funky-fresh watermelon leche de tigre and lemon oil set the scene for a big-flavoured parade, and equate to untranslatable brilliance.
Pair with: NV Veuve Clicquot
Esther
SEARED SCALLOPS
There's no room for error in a dish like seared scallops, but this always passes with flying colours on both counts of perfectly cooked seafood and clever embellishments.
Pair with: Zephyr Marlborough Chardonnay
Amber
CRAYFISH & POTATO SALAD

Salads needn't be boring, and this is a flavour-filled standard-bearer of its genre.
Pair with: Clover Club Cocktail
Jess
ORA KING SALMON

This is a great example of comfort food made with a modern edge, and this dish alone makes the restaurant a local worth crossing town for.
Pair with: In the Pines Cocktail
Tim
SAVANNAH EYE FILLET WITH CHARRED BROCCOLINI

This makes the case that the simplest dishes are often the best. Pair your favourite cut with a selection of sides, and the worlds your oyster.
Pair with: Doctor's Flat Pinot Noir


To share
Oysters, of course.