We have your boozy brunches sorted!
From boozy brunches to after work dinners, Cali All Day Eatery is the perfect stop off for a deliciously healthy bite to eat. In the heart of Newmarket's most stylish district, Nuffield Street, Cali is the go to stopping place between shopping trips. As a welcome reprieve from perusing the sales shelves, and to bide our time until the revamped Westfield Newmarket is unveiled, you'll find us in Cali, sipping a 'Death Valley Sour' or maybe a 'Pebble Beach Sailor'.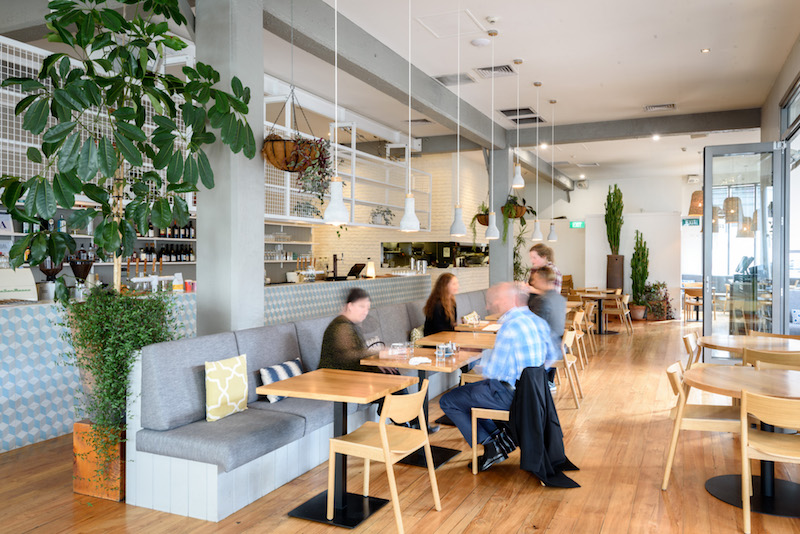 Taking up residence in the home of former Newmarket institution, Nuffield Street Brew Bar, Cali has brought a new light and energy to the space. High ceilings, floral accents and natural wooden floors open the eatery to a brighter and homelier feel. With a welcoming energy, it can be difficult to actually leave.
The menu focuses on seasonal produce with a Californian edge. We recommend Cali's French Toast. As a menu mainstay, popular among most eateries, this gem may be easy to miss when browsing the menu – but definitely don't miss it. The Cali French toast includes a fresh brioche bun, whipped hazelnut and dark chocolate custard. Served with scolded orange and maple syrup, this a sweet tooth's dream. Not for the faint hearted, but definitely for those in search of a cheeky food 'gram.
Our go to drink of choice, perfect for lazy Sunday brunches, is the Chipotle Bloody Mary. With vodka, tomato, chilli, horseradish, garlic, celery and lemon, this cocktail is most certainly a flavoursome and awakening experience. For a lighter option, Cali's Mimosa cannot be missed. Hot on the trends taking hold internationally, Cali have introduced a kombucha infused Aperol spritz, perfect for those convincing themselves to eat healthily this winter.
23-27 Nuffield Street, Newmarket
(Imagery by Cali All Day Eatery)