Win the ultimate Melbourne Cup Day experience in Auckland!
We're giving away two tickets to the celebrations at Harbourside valued at $350. Enter your details below to go in the draw!
Hold onto your fascinators Auckland, you don't have to be in Melbourne to horse around this Melbourne Cup Day. In fact, this year's lineup is looking like it will be as good as, if not better than the real thing. If you've been looking for an excuse to get fruity on mimosas and throw away your money on some unpredictable Equidae, then you're going to want to book in some hard-earned annual leave; because here are five of the best places in Auckland to do exactly that: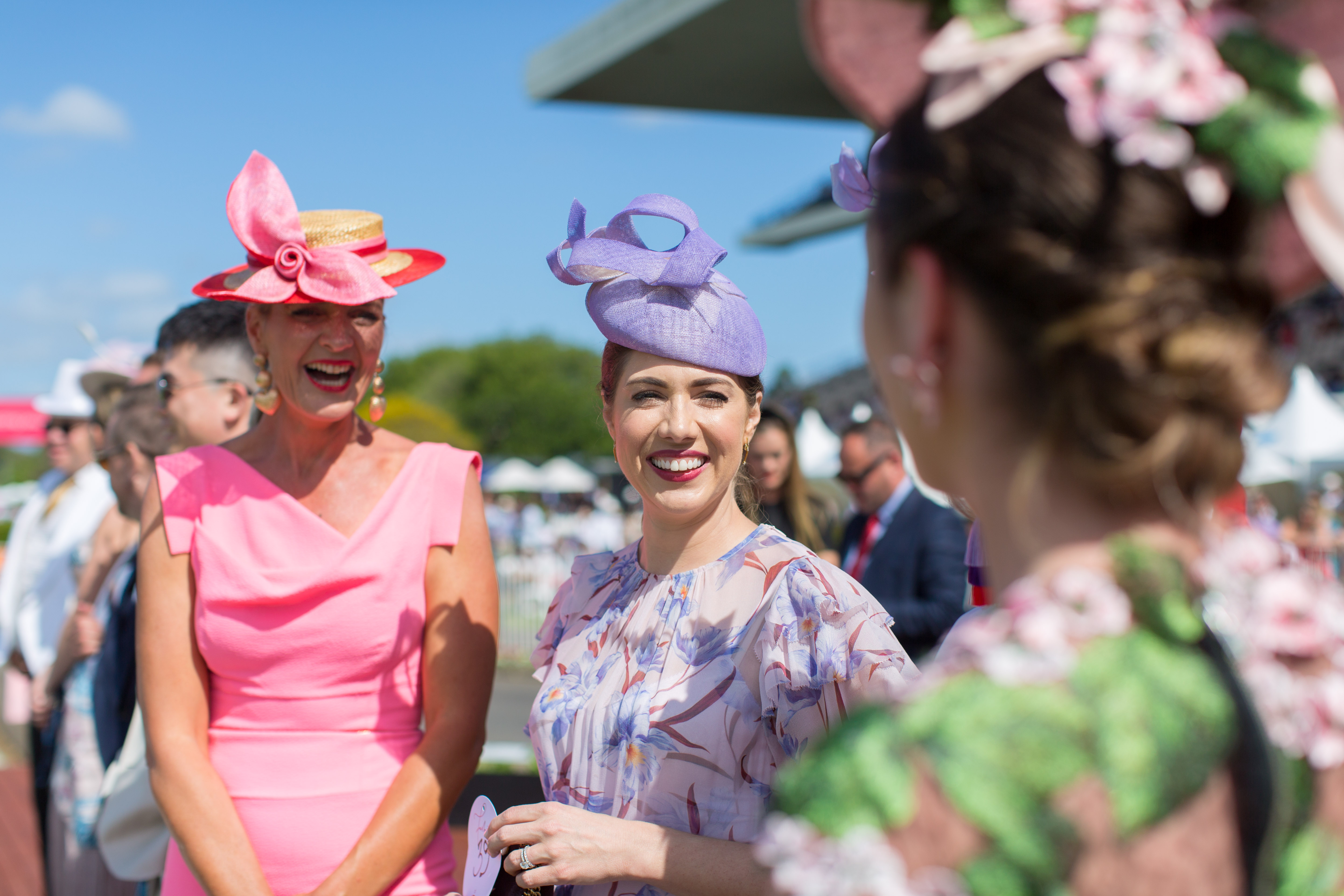 Ellerslie Racecourse
Giddy up Auckland, it's that time of year again and we are already dusting off our race-appropriate footwear and floral jumpsuits in eager anticipation. That's right! Auckland Racing Club's season of racing at Ellerslie is about to kick off in celebration of the most highly-anticipated race of the year; The Melbourne Cup. This year's OMF Melbourne Cup Day is set to showcase all the very best quintessential race day activities; delicious food, Moët & Chandon, designer fashion and live entertainment. Where else can you find this extravaganza of imbibing and entertainment!? The stakes are upped for racewear fashionistas too with the female deemed as the day's best-dressed pre-qualifying for the regional final of New Zealand's national fashions in the field competition, The Ned Prix de Fashion, set to be held at Ellerslie on 29 February 2020. Betting on a budget? Never fear, there is a myriad of hospitality options to fit all budgets from free general admission right through to some seriously lush private marquees. Part party, part race day; there is something for everyone at Ellerslie this Melbourne Cup Day. These tickets sell faster than thoroughbreds so don't delay buying tickets here.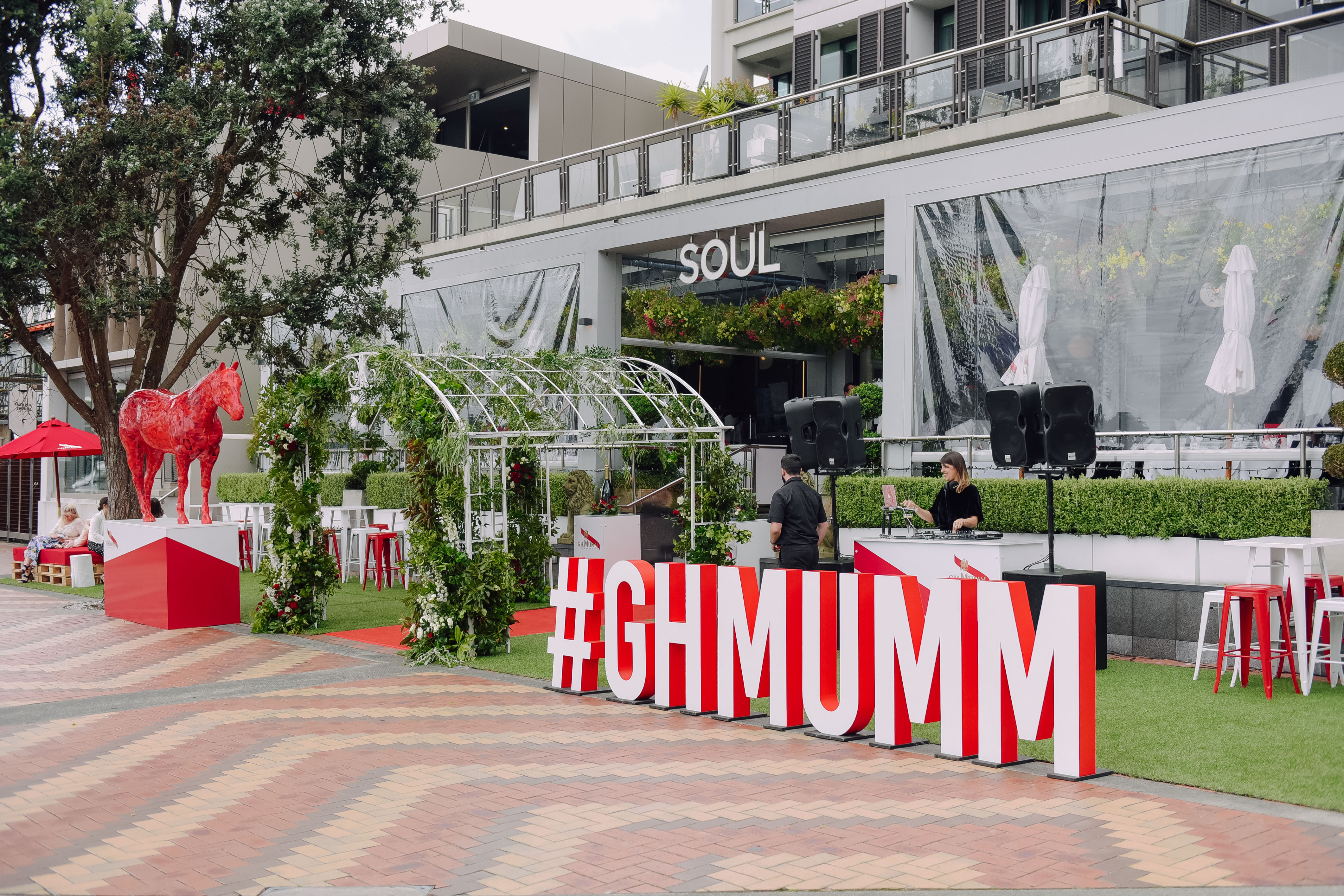 Champagne Mumm is also bringing the glitz and glamour of Flemington's Birdcage to Auckland, with exciting activations happening at the following locations...
Soul Bar & Bistro
Start the day with a flute of Champagne Mumm on arrival, a delicious four-course lunch with race day action streamed across live screens and on-site TAB Facilities. There's every reason to get your best looks out with plenty of fantastic prizes to be won along with a host of games…
Bookings: 09 356 7249
Tickets: $195pp includes a four-course lunch and a flute of Champagne Mumm on arrival.
12pm - 5.30pm
Harbourside Ocean Bar Grill & Botswana Butchery
From 12pm guests will be treated to a flute of Champagne Mumm on arrival, followed by a four-course lunch where the racing action will be screened and bets can be placed. Race day fashion parade and prizes to be won for the best-dressed man or woman. Live entertainment and after-party to continue at Harbourside featuring DJ Murry Sweetpants! Sold in tables of 10. Smaller tables also available at Botswana Butchery.
Bookings: mandie.greer@goodgroup.co.nz (09 307 0556 or 021 246 6015)
Tickets: $175pp includes four-course lunch and a flute of Champagne Mumm on arrival.
Regatta Bar
From 12pm guests will enjoy a flute of Champagne Mumm on arrival, delicious three-course lunch, sabrage and live entertainment as well as on-site TAB facilities.
Bookings: regattabar.co.nz
Tickets: $150pp includes three-course lunch and a flute of Champagne Mumm on arrival.
HeadQuarters
Guests can expect an action-packed day filled with Champagne Mumm and hosted by MC's Mark Stafford and Colin Mathura-Jeffree. Dance the night away to live music with True Bliss & Halo swapping sets then blending to finish along with Headquarters' DJ until very late. Prizes will be awarded to the best dressed couple, male, and female, so dress to impress
Bookings: enquiries@hqviaduct.co.nz
Tickets: A Class Tickets - $300pp includes unlimited Champagne Mumm until the end of the big race, three-course meal, and a goodie bag worth $250. B Class Tickets - $100.00pp includes a flute of Champagne Mumm on arrival, a banquet of appetizers served all day, and Eton Mess served as dessert.
Longroom
From 3pm guests can indulge in Champagne Mumm, cocktails, canapes' & grazing tables, entertainment, prizes for best dressed plus Ponsonby Road's only official TAB Machines.
Bookings: longroom.co.nz
Tickets: $120pp includes two hours of action-packed fun and entertainment.
#Mumm #Champagne #MakeitMumm #CelebrateMore #MelbourneCup #MelbourneCupDay
With a value of $175pp, the tickets include a four-course lunch and flute of Mumm Champagne on arrival. The racing action will be screened and bets can be placed, race day fashion prizes will be awarded to the best-dressed man and woman, and live entertainment will continue on into the night with DJ Murry Sweatpants on the decks. Entry is open only to New Zealand residents only. No responsibility is taken for lost, misdirected or incomplete entries. Entries are limited to one per person. By registering their details, entrants give permission for Remix Magazine (LP) NZ to post, email and mobile text message updates. The prize package must be taken as offered and is not exchangeable, transferable or redeemable for cash. Anything not specified in these terms and conditions as being included in the prize package is excluded. The winner will be contacted via email. The promoter is Remix Magazine (LP) NZ, 65 Ponsonby Road, Ponsonby Auckland.