Unique day trips to take from Auckland
Rugged snow capped mountains, lush rolling hills, pristine beaches and aquamarine waters. New Zealand has it all, 268,000 square kilometres of pure bliss appealing to laid back vacationers and adrenaline enthused thrill seekers alike.
Despite being on one of the most beautiful countries on the world, we're all guilty of getting caught up in the grudges of the 9-5 city life and forgetting the beauty that lies right on our doorstep.
As the temperatures soar for what might just be a record breaking sweltering summer, we've never been more ready to pack a bag and hit the road, even if it's just for the day. With plenty of options for a last minute getaway at no further than just a few hours distance, there's no excuse not to get out and explore this season.
Piha Beach
Black craggy sands and rough colliding waters concoct a surfers dream. Piha, New Zealand's most famous surf beach, is just under an hour's drive away from the city. The ominous iron sand coastlines are a fitting warning for the moody waters that call this beach home, this West coast wildcard is not for the fainthearted.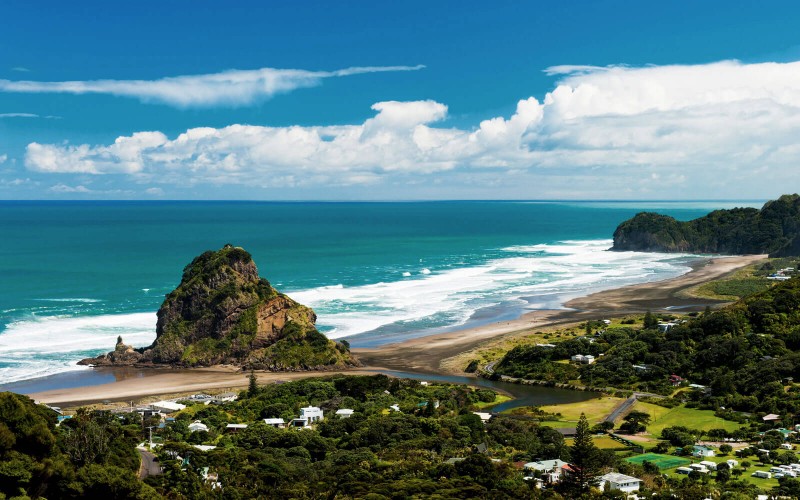 Kitekite Falls
A world away from Auckland's city labyrinth stands the three tiered treasures of the KiteKite falls. Plunging you right into the flourishing bush land, the KiteKite falls and its surrounding Waitakere Ranges offer up a trove of swimming holes and hiking paths just a stone's throw from neighbouring Piha beach. The track is well posted and not overly strenuous, with seats littering the trails for those after a breather or a bite to eat, we recommend taking a picnic and enjoying lunch by the swimming hole at the base of the falls.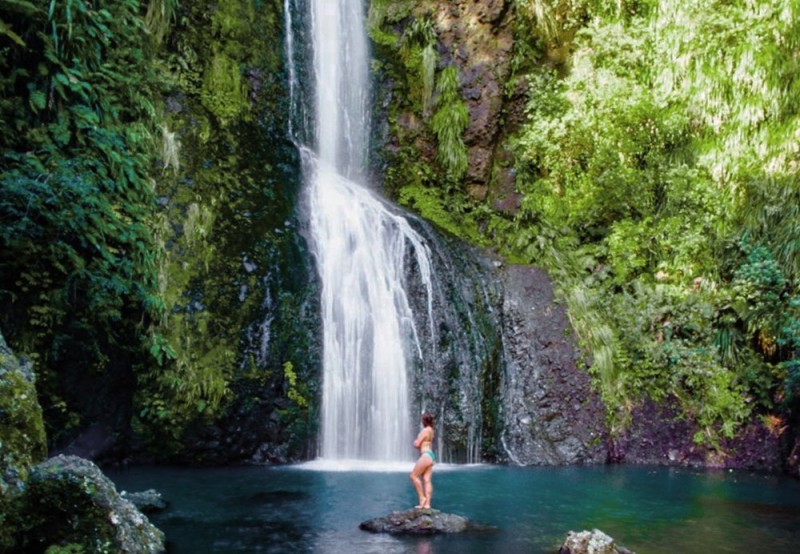 Hobbiton
Featured in every tour book and gleaming out from the face of every postcard, it's no secret that Hobbiton is one of the best day tours in the North Island. A magical place for even the most cynical of folk, even those who aren't fans of the Lord of the Rings franchise will let themselves be cast away into the wonders of Alexander farm. Return trips are available from most tour businesses, or hit the road and arrive in just over two hours via the State 1 Highway.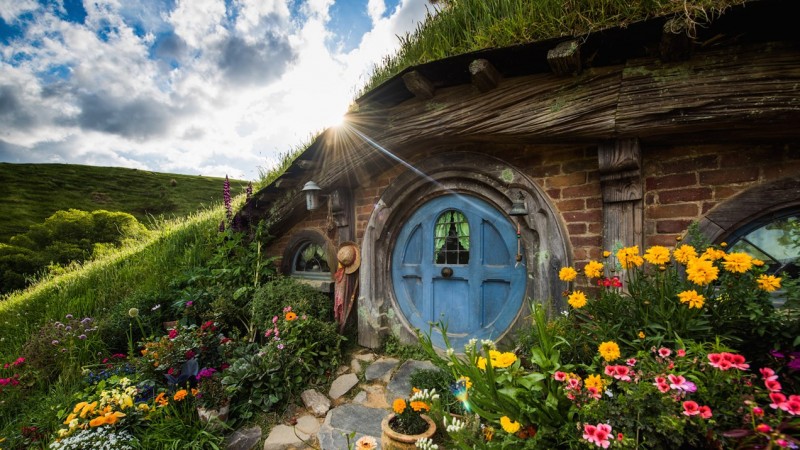 Waitomo Glow Worm Caves
Underneath the unassuming lush hills of Waitomo, shimmering, flickering stars of light peek out from an inky backdrop. Worm constellations light the way through an extensive tangle of meandering cave systems; the Waitomo Caves are almost as awe inducing as the Milky Way strip itself. Whether experiencing this wonder through the thrilling black water rafting or via a more quiet, scenic approach, this North Island bucket list number is an absolute must see for all.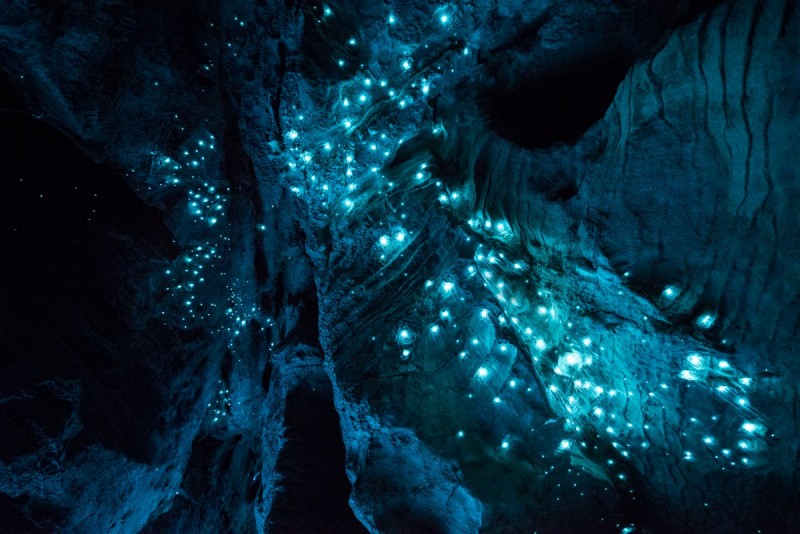 Waiheke Island
At just a 40 minute ferry ride from the city, it would be rude not to soak up a day on the island of Waiheke. Powdered champagne tinted coastlines alongside entwined blossoming grape vines, Waiheke is just as popular for its wineries as it is its beaches. A medley of hippy-esque incense infused craft stalls and beachside eateries serve up the ideal accompaniment to a day of R&R. However, those yearning after more than a glacial, island time pace will feel just at home here too, zip-lining, kayaking, paddle boarding and hiking are just a number of activities available for those in pursuit of a bit more action.