The supermodels of Brazil supporting the Rio Olympics
Right now the world has Olympic fever! The event, held in Rio de Janeiro, is drawing attention from the masses, showcasing and celebrating the world's best athletes and this year's host country, Brazil. Many of our favourite supermodels hail from Brazil and they're showing their support for their homeland in many different ways.
Supermodel Gisele Bundchen made her mark at the Opening Ceremony over the weekend. Her special moment, which was months in the making, saw her walk down the longest runway in the world in a glam sequin dress designed by Herchcovitch.
Overcome with emotion, the gorgeous 36-year-old went on to say how honoured she felt to be involved in the ceremony on Instagram, 'I was just so proud of being there. I was proud for Brazil, I was proud for our people.'
Victoria's Secret models Adriana Lima and Alessandra Ambrosio both were involved in the carrying the Olympic torch, with Lima saying, 'I am grateful to experience this incredible honour and dream to carry the Olympic torch, so humbled to be carrying in my home country Brazil.'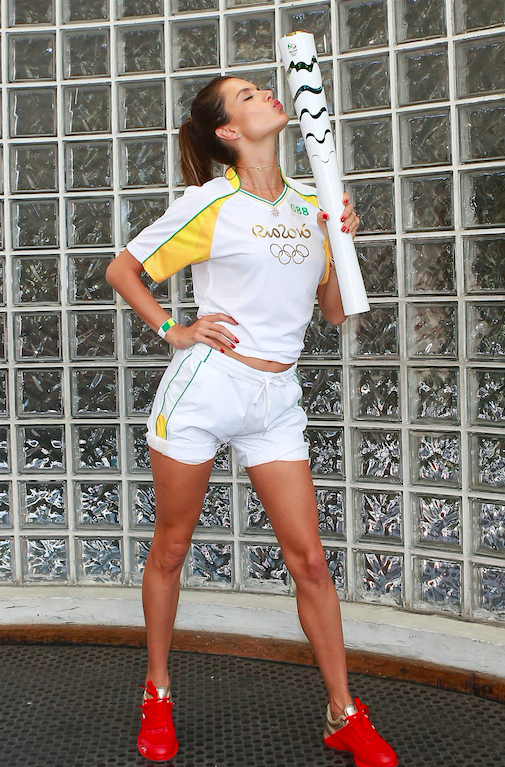 Both models are also contributing to NBC's late-night coverage of the games alongside Ryan Seacrest.
Alessandra Ambrosio has furthered her support for the Olympics and has been seen with her daughter strutting Olympic game supporters gear with a relaxed yet chic look.