The perfect remedy for your winter blues
The colder months may have a reputation for slowing things down in Auckland, but there's one hospo hotspot that's aiming to revitalise the city's nightlife. The Lula Inn is kicking off NZ Music Month in the best way possible – with Sundays Unplugged.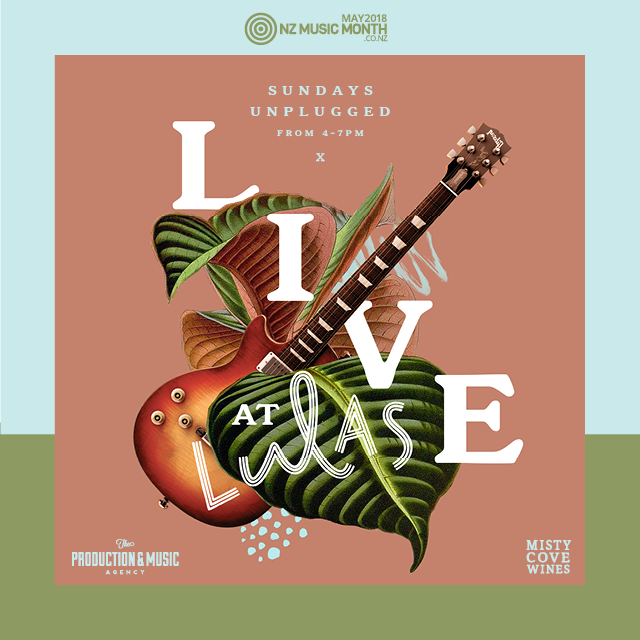 Sponsored by Misty Cove Wines, and rounding up some of the countries favourite homegrown talent, The Lula Inn is boasting live performances every Sunday of May. Kicking things off last Sunday with Jason Kerrison, Michael Murry and Steve Tofa, you'd be foolish to miss the remaining acts take centre stage throughout May.
You're probably wondering what the catch is for such an enticing evening and we can honestly tell you there isn't one. Sundays Unplugged is free!
Enjoy a glass of Misty Cove Wine and a Sunday Roast for only $25 while being entertained by the best local talent the country has to offer, all inside the cosy and accommodating walls of The Lula Inn. Notably one of the best roasts we've ever tasted, Lula's Sunday Roast kicked off last weekend, and we're hoping it'll remain on their menu all winter long! Starting at 4pm, you'll want to come for the music and stay for the meal!
If all of that doesn't convince you to leave the comfort of your bed, this line-up is sure to:
Weekend Two, 13th May
Nathan King (Zed), joined by Jessie Wadeson and Kate Wood.
Weekend Three, 20th May
Laughton Kora (Kora), joined by Kaleb Happu from Sons of Zion and Josh Leys.
Weekend Four, 27th May
Che Fu joined by Soul Satellites and Mal Lakatani.
If you're a Lula Inn regular, you'll already know they're Bottomless Brunches are the highlight of the week. So, why not make a day of it? Offering Auckland's most coveted weekend entertainment morning till night, The Lula Inn is set to be your weekend destination this winter. Come for one Sunday or all four, but this month of music is one you don't want to miss!
For more on Sundays Unplugged, head here.