Sylvia Park's new dining precinct is now open!
Shopping takes up a lot of energy. Trust us, we know. The best way to refuel after a day of indulging your shopping habit is by chowing down on a tasty lunch, dinner or mid-shop snack.
Now, shoppers at Sylvia Park can enjoy an array of refuelling options, thanks to the centre's new dining precinct, The Grove.
Setting a new standard for suburban dining, The Grove will offer a contemporary alfresco experience including a new town square, landscaped gardens and a pavilion which will house Birdie's Bar and Deli.
Along with this culinary delight, which is set to be an all-day hangout for shoppers and diners alike, new additions to The Grove include Cleaver & Co and The Little District. These soon-to-be popular restaurants will join fellow taste sensations Mexico, Better Burger, Hawker & Roll, Casablanca, Wagamama, Garrison Public House and The Coffee Club.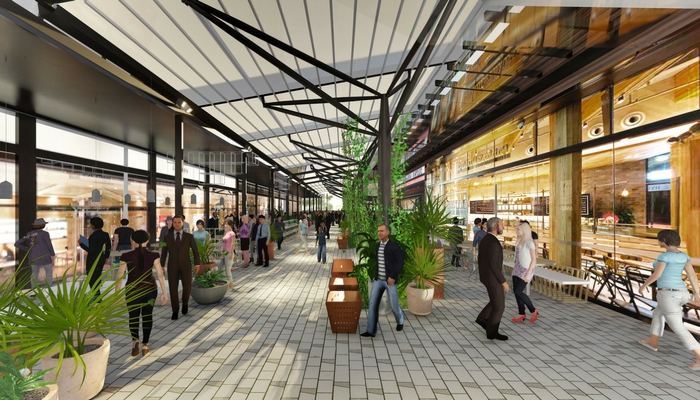 The new members of The Grove family are set to be crowd pleasers, offering something for everyone's taste. Cleaver & Co specialises in southern style BBQ food delivered alongside Kiwi hospitality and the promise of 'eat better meat, drink better liquor'.
Diners can expect plenty of theatre here, with the open kitchen offering an immersive - not to mention, mouthwatering! - experience. The Little District is quirky and fun, providing pizzas, freshly-sourced product, a bespoke craft brewery and, best of all, espresso martini on tap.
The aforementioned Birdie's Bar and Deli will delight those wanting either a communal, group experience, while still providing intimate booth seating as well. With a huge rotisserie and extensive deli, shoppers are sure to be pleased with what's on offer at Birdie's.
With Christmas fast approaching, we know where we'll be stocking up on gifts - and satiating our tastebuds at the same time!