From sunrise to sunset, style up your summer with Somersby!
Summer is all about spending long days relaxing with your friends and family, watching perfect sunsets fade into the night, enjoying Somersby sundowners, and wearing colourful outfits that can take you from hot day to balmy night.
The sun is finally back in our lives, which is the perfect excuse to ditch our monotone wardrobe and dive into summer wearing brighter, vibrant pieces that really pop while you're out enjoying the sun.
We've teamed up with one of our summer favourites, Somersby, to bring you a sunset inspired edit of summer wardrobe essentials.
Not-so-mellow yellow
From a canary yellow swimsuit to a fun mustard playsuit, experiment with the colour of the sun this summer. Perfect when paired with a tan and gold accessories.
ASH IN YELLOW
Seeing red
Red is one of those colours that never go out of style. We're digging head-to-toe red this season but if you're not brave enough to go so bold, how about a red necktie or belt instead?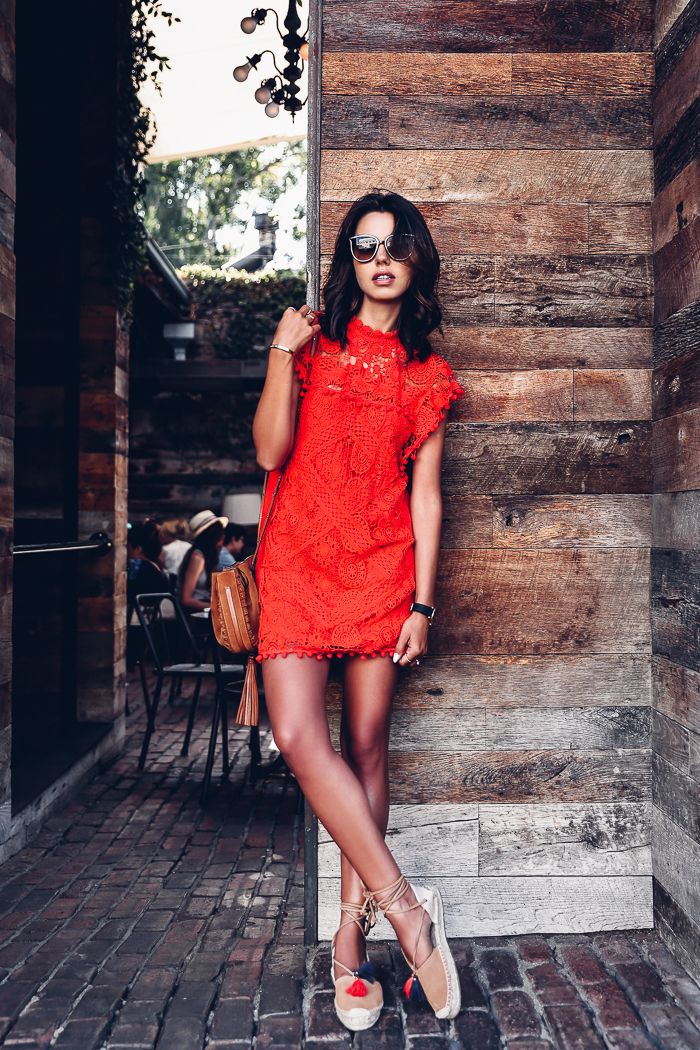 Festive green
Without being too 'baubly', this festive green looks great worn a number of different ways. We're digging the green tassel earrings from Ruby which are not only on-trend but a great way of incorporating a Christmas colour into your wardrobe.
Burnt orange
While a sunburn is something we want to avoid at all costs, burnt orange, on the other hand, is the colour du jour this summer. From chic 70s-style shorts to a statement dress this is a super fun colour to experiment with.


White out
Nothing says 'summer chic' like an all-white ensemble. We may not get snow here but a White Christmas is still possible with a gorgeous day dress. Brighten up the look with colourful accessories.
ASH IN WHITE
Peachy keen
Peach is the perfect, subtle-yet-pretty colour for those not quite brave enough to tackle full on orange or yellow. The good thing about peach is that it looks great paired with a number of other summer colours from yellow, to pink and of course, white.
Sunset pink
You know that gorgeous pink colour the sky goes after a stunning sunny day? It's been boxed up and turned into eyeshadow - soon to be seen on eyelids everywhere this summer.
ASH IN PINK
Now is the best time to start updating your wardrobe, giving you more time to chill out with a Somersby and enjoy all that summer has to offer!