Remix chats to Daisy Edgar-Jones
A show-stopping performance in Normal People tapped Daisy Edgar-Jones as a force to be reckoned with on both the small and silver screens. Now starring in the film adaptation of Delia Owens' best-selling novel, Where the Crawdads Sing, this new-gen icon caught up with Remix from her London home to chat about the film, her first time at the Met Gala and how to achieve her signature wispy bangs.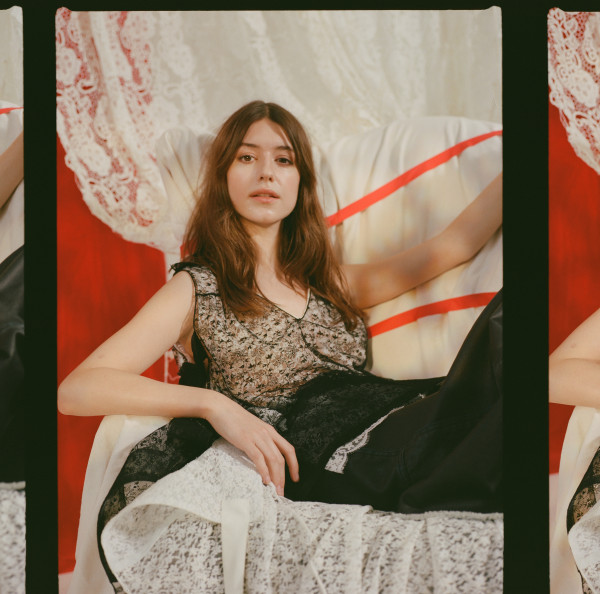 How would you describe the film to someone who has never read the book? What can audiences expect?
It's sort of hard to describe because it's such a melting pot. There really is something for everyone. It's a courtroom drama but it's also a love story, a nature story, a survival story. I think that ultimately sums it up – it's about isolation, connection and survival.
Had you read the book before becoming involved with the film?
No, I was only introduced to it through my audition process, which is always quite an intense way to engage with a book, when you're really imagining how the heck they'll bring it to life.
Are there any similarities between yourself and your character, Kya?
Maybe the fact that she's really observant. She spends a lot of time watching other people and trying to understand what motivates their behaviour, and I guess that's similar to what I do for a living.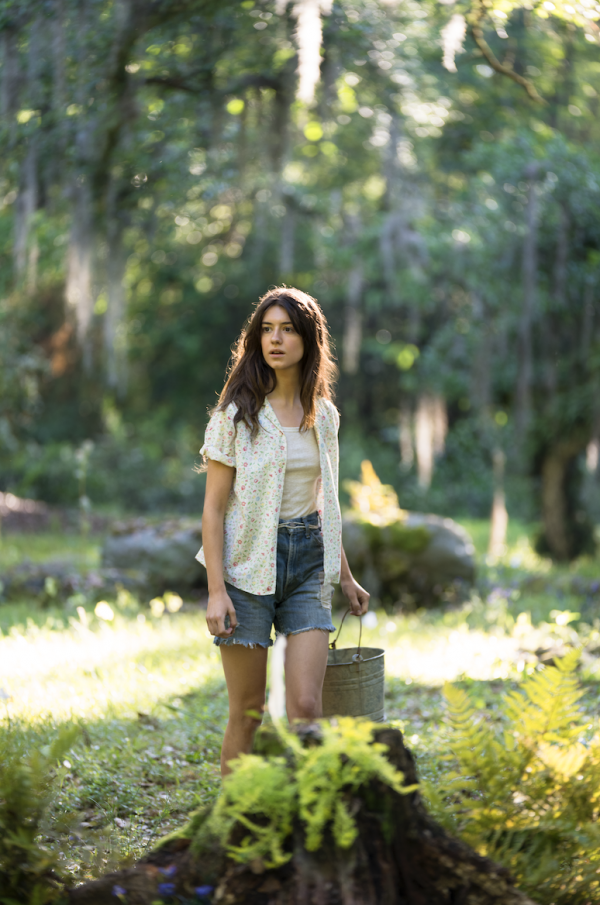 In the film your character lives in the marsh. What was it like filming in that type of environment?
I'd never been in an environment like it. I'd always read about it – in books that would describe the Spanish moss and the big oak trees, and the sound of cicadas. But I'd never actually experienced it. It was magical. Nature is basically a main character in the film, you can't ignore it. Also, in the UK, we don't get much weather other than grey drizzle. So I got really excited by the different weather conditions. It got so extreme at times, like raindrops the size of my head and thunder and lightning that rocked my bed at night… crazy, gargantuan nature.
Where did you film and for how long?
We shot in New Orleans for four and a half months. If you've never been to New Orleans, you must go. It's the most wonderful place. It's sort of hard to describe until you've been but it's incredible.
What is your favourite memory from the set?
We had a day off and we hired these kayaks and kayaked down the bayou. There were alligators just watching and swimming quietly along the banks. It was a gorgeous sunny day. I think I burnt my kneecaps and shins. But it was so lovely and peaceful. That was probably one of my highlights.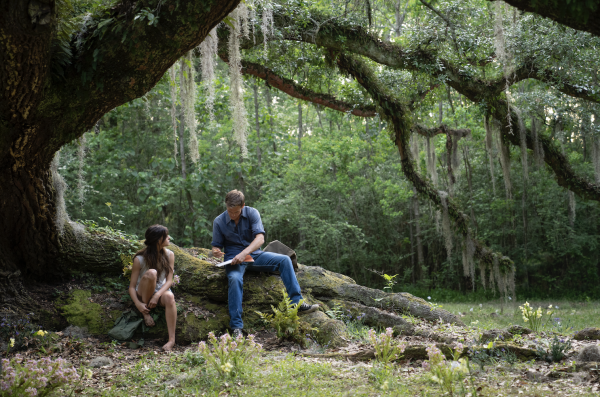 That sounds amazing! Bit scary about the Alligators though. Did you ever think they were going to eat you?
Well we kept being told that alligators aren't to be sacred of. They're opportunistic eaters, so they only eat you if you're smaller than them and if you're easy to get to. That was slightly reassuring. I mean, not hugely, but I was like okay, if I'm not in the water and they're not bigger than me, I should be fine? Apparently, if you feed them they see you as a source of food, so that's when it's risky.
Your career has absolutely snowballed since Normal People. Do you have any time to relax these days?
It's certainly been busy, but it's been nice to be busy. Last year was maybe a bit too hectic, I was working all year and I spent about 10 days at home. This year has been a bit more relaxed and I've been able to spend more time with my friends, which is really good because I missed them so much throughout the peak of the pandemic and everything. In hindsight that would've been the perfect time to read Crawdads, as it's all about loneliness and isolation and all of us were in some way isolated.
You looked absolutely amazing at the Met Gala! Was it what you were expecting? What was the best part of the night for you?
It was so surreal to be there, I think I was having a slightly out of body experience throughout most of it. I love people-watching and the Met Gala is the Olympics of people-watching. I was lucky to have some friends there like Paul [Mescal] and Phoebe [Bridgers], and Harris [Dickinson] from Crawdads, and Sebastian [Stan] who I did a film with called Fresh. So there were familiar faces I could go to and be like, 'This is mad isn't it?'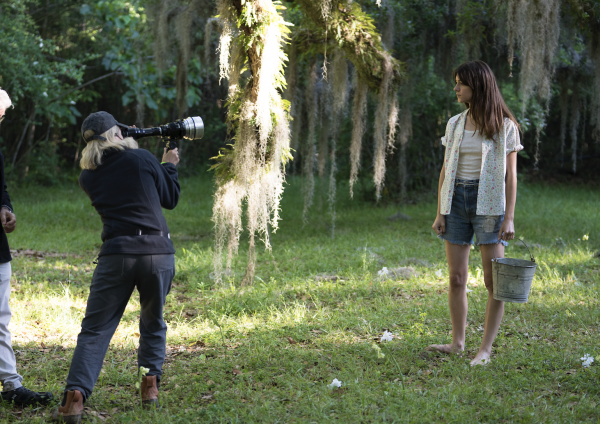 So you are actually the reason myself and my friends got bangs back in 2020. How do yours always look so effortlessly perfect?
I mean don't look at mine right now, they're not fit for purpose. During lockdown, my flatmate was cutting them for me so they took on many different shapes and forms. I think what I'd say is the shape of them has to be very specific to your face. So don't just bring a picture to your hair stylist and say 'I want this'. Take their advice instead. I don't suit straight-across bangs, so my hairdresser does this thing he calls 'bottle-neck bangs', where they kind of go like a bottle-neck, if that makes sense. They're shorter in the middle and shorter at the ends – anyway, we've learned that suits my face more. I had to have a micro-fringe for a bit when I was filming Normal People and that wasn't good. I had to live with it for two and a half months and it was not fun.
Word on the street is that you're a bit of an aspiring DJ. Can we expect some music from you in the future?
Oh god. I mean, I love music. Particularly house music. When I was in lockdown, I lived with a house DJ for a while, and he had decks. Because we couldn't go out, he would just play house music and we would dance to it. It was very fun. Then I was like, you know what? I'm gonna bloody get myself some decks. And then he taught me so now I can successfully mix some songs. I enjoy the creative aspect of it, how you can manipulate sounds so you get the vocals from one song and the beat from another. It allows you to be very experimental with your favourite music. I don't think I'll be playing Coachella anytime soon though.
A ubiquitous Remix fashion question – how would you describe your style in three words?
Blimey! I would say sixties – is that a word? Comfortable and varied.
And finally, would you ever come to New Zealand?
I would love to! My best friend from school moved there when we were teenagers and I've been meaning to visit for years and years but never had the opportunity. So, I would absolutely love to. It's a real bucket list destination of mine.