Remix Travel Guide: Croatia by luxury yacht
Can you imagine anything more blissful than sailing around some of the world's most beautiful islands? It seems a far-fetched concept to most us, the kind of experience you can only dream of. However, Sail Week Croatia's famous nautical sojourns have turned our dreams into a reality.
Offering seven days onboard a luxury yacht, you'll have the chance to explore Croatia's most coveted cultural hotspots. Surrounded by other like-minded and carefree travellers, this journey will offer so much more than a good Instagram pic. Sail Week Croatia packages cater to young travellers wanting the chance to peruse by day and party by night, a combo we cannot refuse! The famously affordable Party Sail Week Croatia is where the magic all began, and still to this day it delivers an unparalleled travel experience.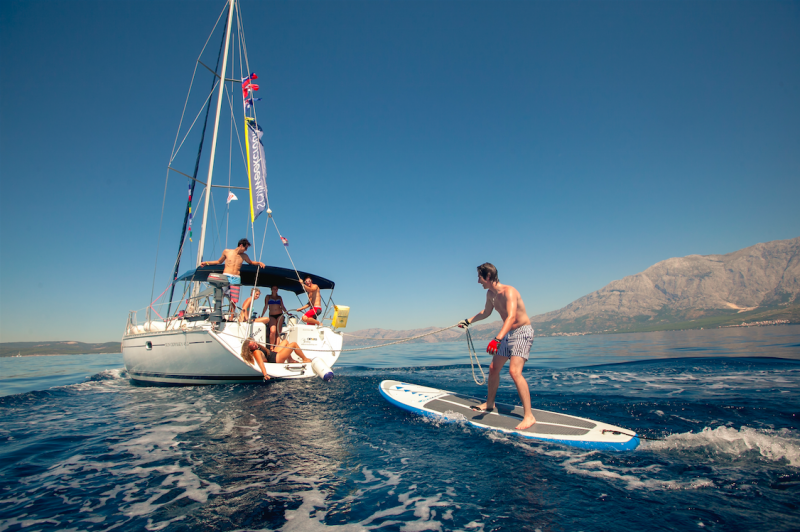 If you're someone who loves a balance of adventure and relaxation, this is the holiday for you. You'll find the crystal clear water hard to stay out of but once you step foot on land, there's an extraordinary world of culture at your feet. The journey to each island is broken up by multiple stopovers at island bays, perfect for in between your sunbathing sessions. These hidden gems are tailor-made for exploration and each offers a little adventure along the way.
Hvar, Komiza and Vis are just a few of the islands you will have the pleasure to visit. Every time you disembark the yacht, there will be a new journey to undertake. Arriving at the dock in Hvar, you'll only have seconds to soak in the scenery before you are willingly immersed in a full cultural experience. From loud music and friendly locals to frosty beers in the beaming sunshine, it's no wonder they're deeming it the new Saint-Tropez!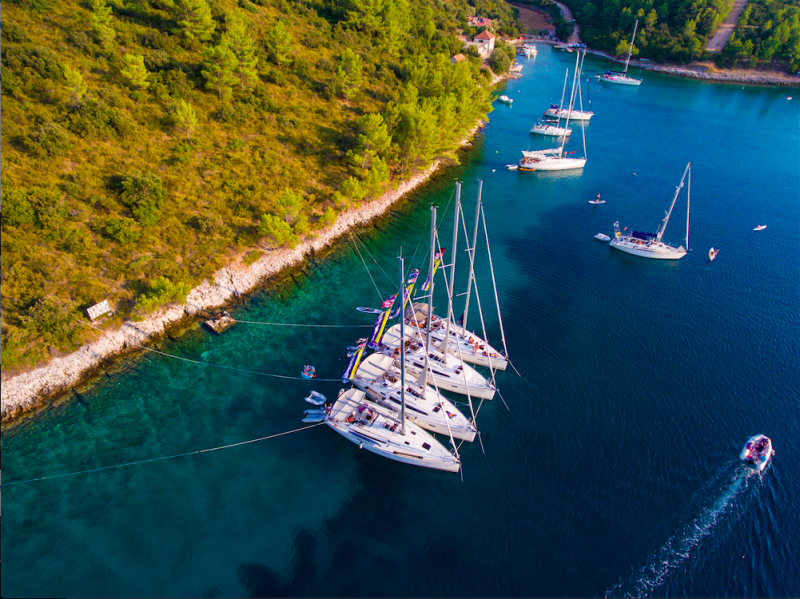 It isn't called the Party Sail Week for naught. As the sun goes down, you can watch the town come alive with music, dancing and delicious food. Enjoy a range of delicacies from stingray to lamp peck, there's something for everyone! For the nights where the party stays afloat, boats of all sizes form a flotilla that ensures an unforgettable evening. Some nights the party may never end...but who's complaining?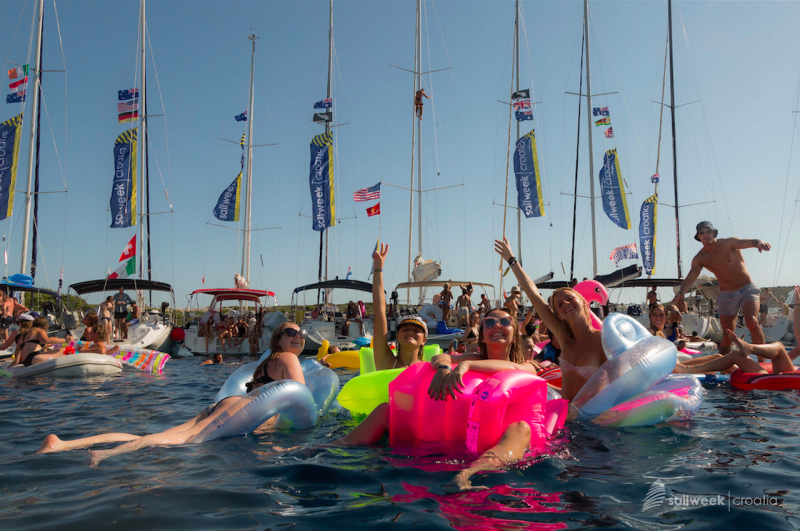 There are four packages to choose from that accommodate all types of travellers, the hard part will be choosing just one! Whether you dream of stonewashed buildings and cobbled streets or endless mojitos on the deck, Sail Week Croatia is a truly authentic Croatian experience. So grab a swimming costume and towel, because that is all you'll need to make this the best week of your life.
To check out the packages or for more information on Sail Week Croatia, head here.
Image Credit: Sail Week Croatia