Four of the hottest cocktails to try right now
As Kiwis, we know a good cocktail when we taste one. From your classic margaritas to an elevated gin and tonic, we have a penchant for the craft of cocktails here in New Zealand. Add this to the list of things you learned today: most of our go-to cocktails are crafted with the help of New Zealand's largest and most iconic alcohol beverage company, Lion. From a cold Speights to a glass of The Ned's Sauvignon Blanc, to Grey Goose, Bacardi or Jose Cuervo-based concoctions, Lion does it all.
Off the beaten track and down a secret staircase lies one of the hottest speakeasy spots in none other than Sofitel Auckland Viaduct Harbour. From its quirky entrance to its daring cocktails and techno disco house music, Lost Property is an unforgettable experience from start to finish. During the America's Cup, mixologist Rafael Mondoza was applauded for his fine bespoke cocktail craft. Below we round-up some of his greatest hits, using none other than Lion's products.
Appleton Dark n Stormy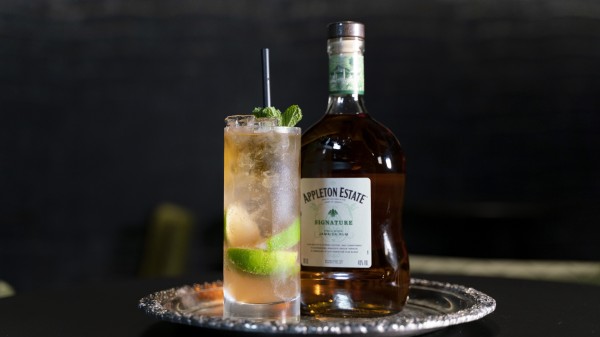 If you consider yourself quite the rum enthusiast, you won't be able to pass up the Appleton Dark n Stormy at your next social gathering. Utilising Appleton Estate's signature allows for a fruit-forward expression, highlighting notes of dried apricot, fresh peaches, and the subtle taste of sweet molasses. This cocktail serves as the go-to winter warmer, with its perfect balance of refreshing tastes with spicy notes.
Ingredients:
40ml Appleton Estate Signature Blend Rum
7 x wedges of fresh lime
3 x dashes of angostura bitters
150ml ginger beer
Method: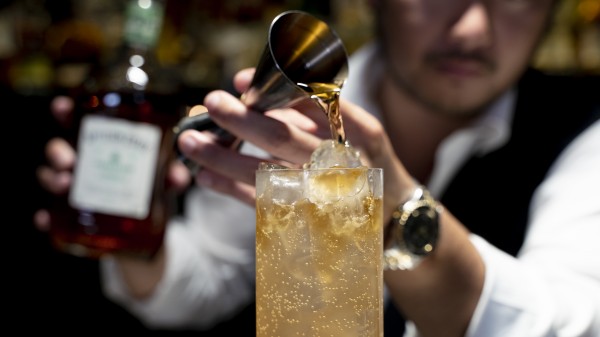 To perfect the Appleton Dark n Stormy, muddle lime in a highball glass, add Angostura Bitters and ice well. Top with Ginger Beer and float Appleton. Garnish with a mint sprig and voilà!
1800 Coconut Margarita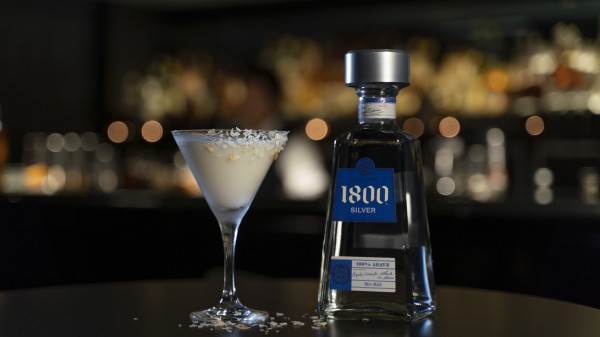 So global border closures may have stopped our tropical plans, but that won't stop us from transporting to our Bali dreams with this 1800 Coconut Magarita. Unlike others, this Margarita pairs the refined taste of 1800 Silver Tequila, made with 100 percent Weber Blue Agave, with Coconut Puree, pleasing your tastebuds. Swap out the Coconut Puree with the signature double-distilled 1800 Coconut Tequila, if you're looking for a little more strength without compromising on the bursts of coconut elements. We may be approaching winter, but this cocktail will be bringing warmer climates to our homes. Here's all you'll need to taste the tropics:
Ingredients:
40ml 1800 Silver Tequila
15ml Cointreau
30ml fresh lime juice
15ml Coconut Puree (to make it easier you can purchase 1800 Coconut Tequila)
Method: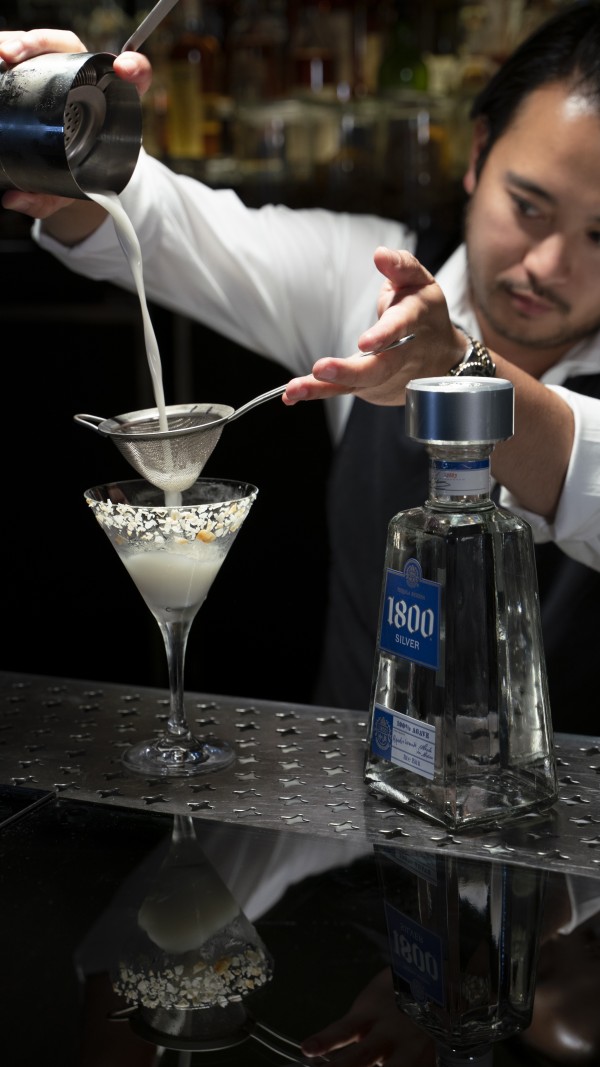 Combine all ingredients in a cocktail shaker with ice. Shake hard and strain into a coupe. Garnish with desiccated coconut flakes.
Bacardi Sunset Sour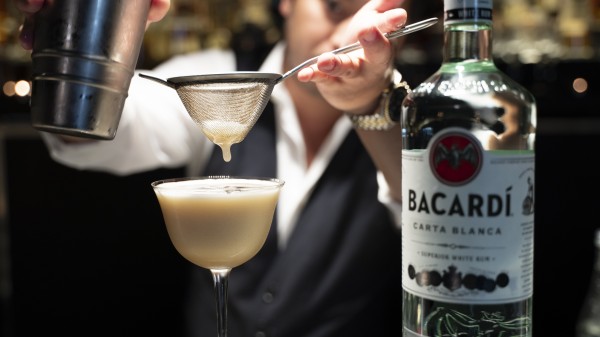 The sunset may have disappeared with the return of gloomy weather, but the refreshing Barcadi Sunset Sour will have us reliving sunset moments. Taste the golden hour with the iconic Bacardi Carta Blanca, highlighting hero notes of orange blossom, apricot and lime. Paired with the refreshing tastes of pineapple and sweetened by maple syrup, you'll soon forget it's winter. The perfect drink for an afternoon catch up with friends in our opinion.
Ingredients:
40ml Bacardi Carta Blanca
30ml pineapple juice
20ml maple syrup
30ml fresh lime juice
3 x drops of Xocolatl Mole Bitters
1 x dehydrated pineapple wheel
Method:
Combine all ingredients in a cocktail shaker and with ice. Shake hard and strain into a coupe. Garnish with a dehydrated pineapple wheel.
Red Label Fizz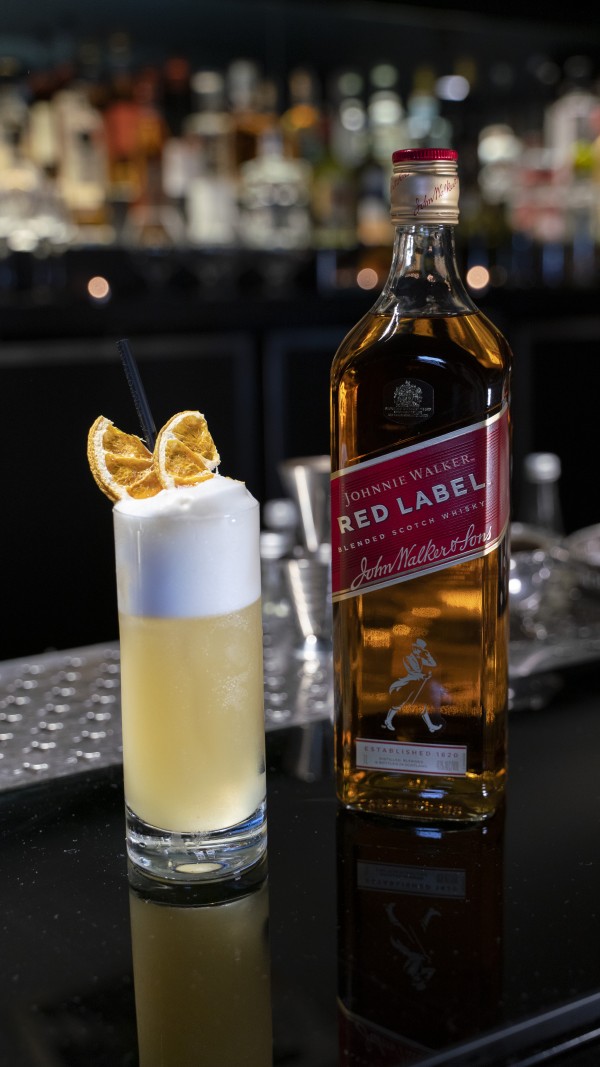 While the weather may be cooling down outside, you'll warm from the inside with the Red Label Fizz Cocktail. If you're looking to get crafty with whisky, this cocktail blend is the perfect place to start. Johnnie Walker's Red Label, a fiery and exhilarating whiskey blend, gives off a bold flavouring to this cocktail, whilst warming notes are elevated through the cinnamon-infused honey syrup. Say hello to the weekend with this Friday finisher!
Ingredients:
45ml Johnny Walker Red Label
25ml smoked cinnamon-infused honey syrup
30ml fresh lemon juice
30ml egg white
50ml soda water
1 x dehydrated orange slice
Method: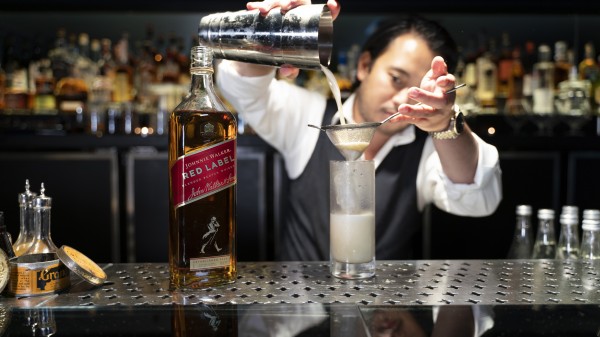 Combine all ingredients in a cocktail shaker (excluding the soda) and dry shake. Add ice and shake again then strain into an iced highball. Top with a splash of soda water and garnish with dehydrated orange slices.