Remix Road To Coachella: Our Weekend One 2019 Experience

After months of anticipation, Coachella weekend one has come and gone. Celebrity guests who graced the Palm Desert festival included Kendall Jenner, Gigi Hadid, Katy Perry and Remix cover girl Winnie Harlow.
Once again the outfits didn't disappoint, with guests from near and far mixing high-end fashion with flower crowns and boho accessories.
The headline acts Childish Gambino and Tame Impala pulled in large numbers on Friday and Saturday nights, with Janelle Monae, Khalid, Casey Musgrave and Churches also delighting crowds.
Cardi B and Selena Gomez made surprise appearances during DJ Snake's performance, while Katy Perry made a cameo during Zedd's set to sing their new track '365'.
Sunday night headliner Ariana Grande belted through a set of 20 plus hits, both new and old, including a rendition of 'Break Up with Your Girlfriend, I'm Bored' by reuniting *NSYNC (sans Justin Timberlake). Despite a few sound issues, Nicki Minaj also came out to support Grande on 'Bang Bang'.
'This year had a different feeling to years previous,' says Remix editor Steven Fernandez.
'It was a lot more relaxed and laid back. Maybe it was quieter without the heavyweights from last year, but it made the whole experience so much more enjoyable.'
'There was lots of room to explore, chill on the grounds and hang out, moving between stages and hanging out.'
'I think a lot of people questioned how it would stand up with a much more pop-oriented line-up because there was no sign of the arena-sized rock bands who founded Coachella.'
'But overall crowds seemed to really enjoy the diverse range of music across pop, hip hop, dance and trap. The production value put into each show is absolutely mindblowing, allowing the artists to play their music in a way like no other.'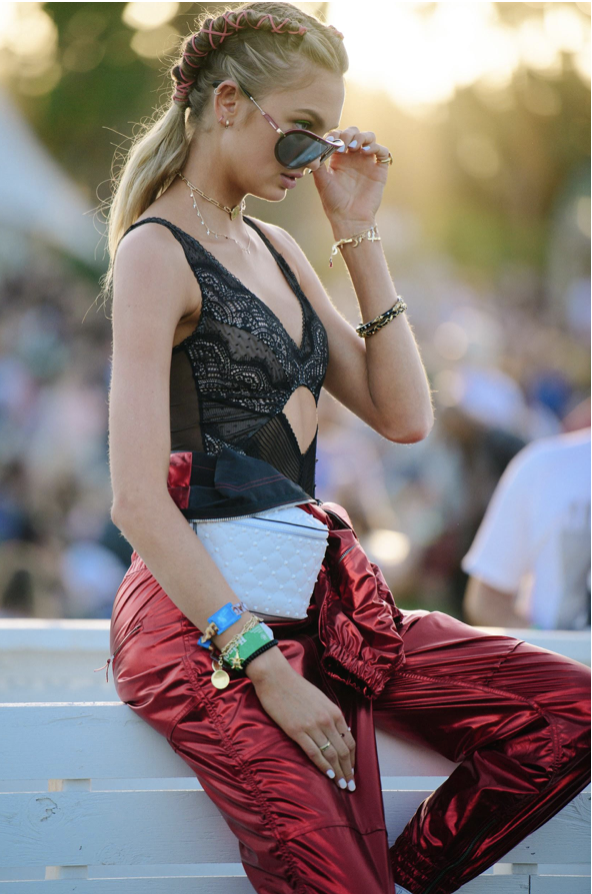 The sheer space of the Coachella grounds and what the event manages to fit into a three-day weekend again boggled the bum-bag wearing excitable fans. Remix readers Greta and Ben from Auckland were mindblown with not only the endless excitement and celebrities spotted around each stage crowd, but the performances by the incredibly talented musicians.
"First coachella experience in the bag, it was honestly the most amazing experience and the most well run event we have ever been to. The accomodation pack was definitely the way to go, heading back to the hotel each night was a dream being back in a comfy bed after a massive day. The acts themselves were on a league of there own, with some serious talent across a variety of genres. The surprise acts were a massive highlight - Nikki Minaj, Halsey, Nsync, Katy Perry, Zohara. What a weekend!!"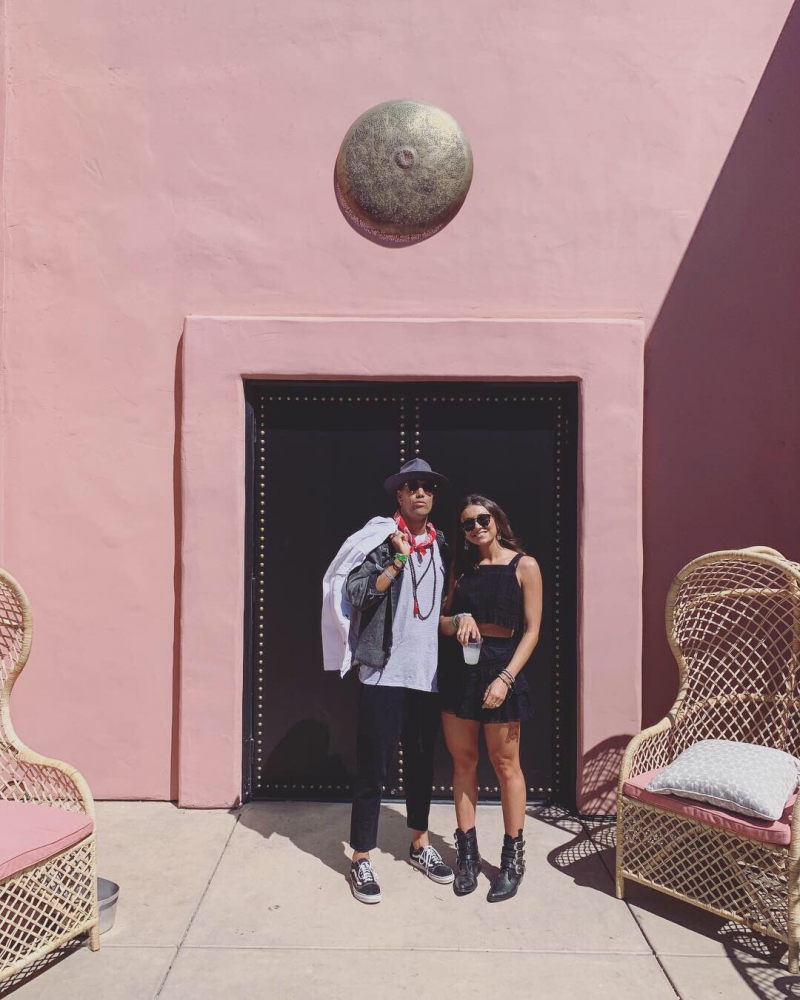 Getting around the seven + stages was a breeze for Greta & Ben who made the most of what was on offer.
"One thing that has made life way easier this weekend has been the BNZ Convert It App* – it's a currency converter that uses your mobile phone camera to scan foreign prices and convert them to NZ dollars instantly. We were able to keep the drinks flowing and buy food knowing what sort of damage we were doing before we even made the transaction. It seriously saved us so much time from having to do those annoying calculations in our heads that never really add up. Plus, we found ourselves buying merchandise and small things to get into the festival spirit.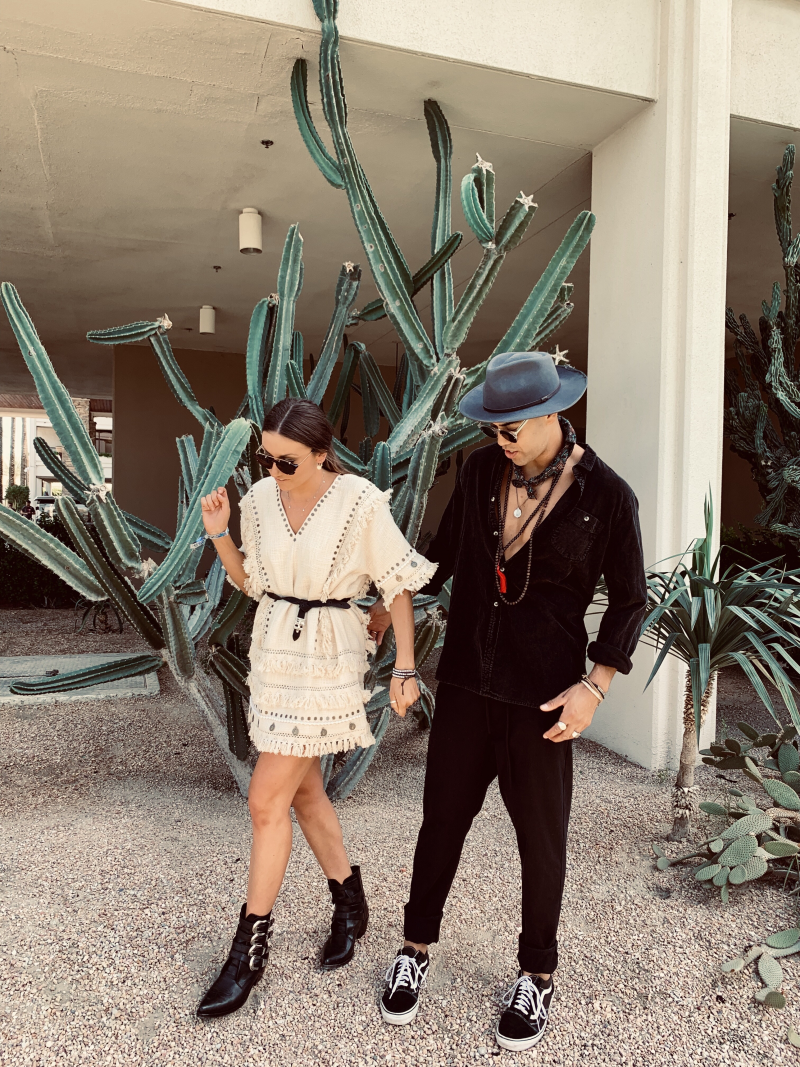 Despite the rude awakening of how much a t-shirt actually costs, using the BNZ Convert It app was the reality check we needed, giving us an indication/idea of what we might be paying in NZD. This was perfect in helping us make tough decisions on what we wanted to buy vs. what we could afford. Best of all, it works without WiFi or data – both of which are precious commodities at Coachella."
Coachella 2019 weekend one did not disappoint. For those heading to weekend two, gear up for the weekend of your life and for those at an all-time high of FOMO, may we suggest you start planning for 2020 now?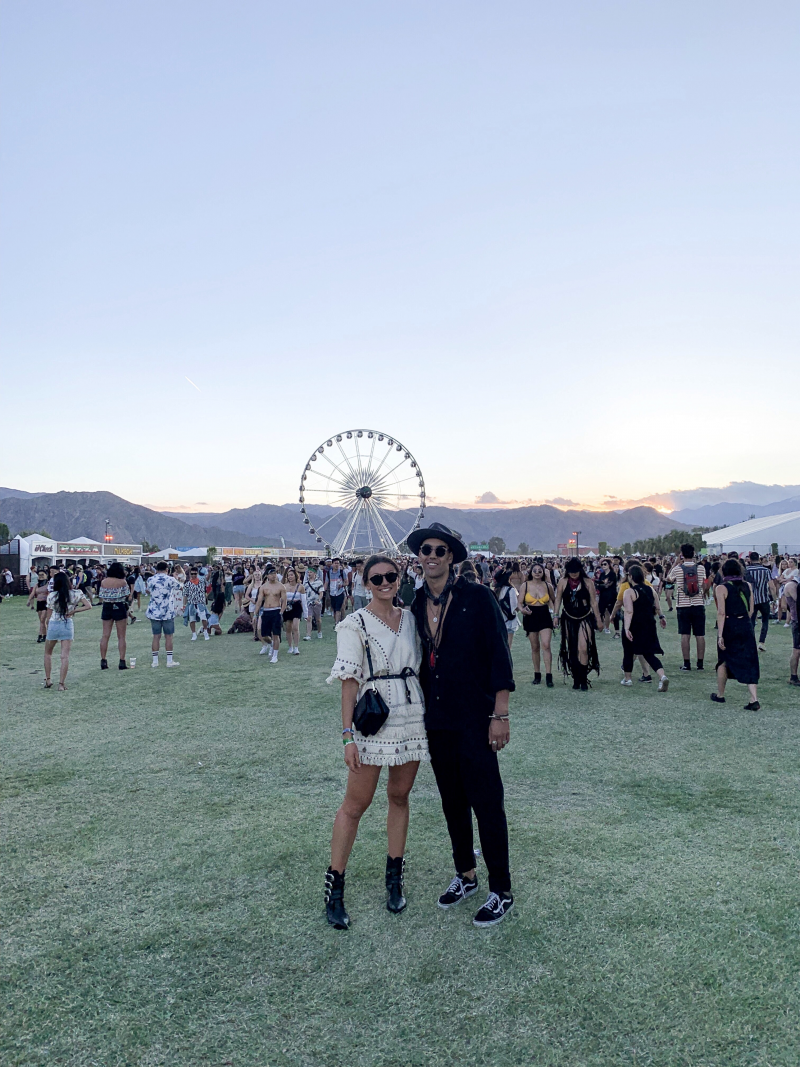 *Eligibility criteria and terms and conditions apply. Indicative prices are a guide only. They do not include any fees or charges, and are based on indicative mid-market exchange rates. If your device isn't connected to the internet, you can still use BNZ Convert It offline; the app will simply use the indicative rates from the last time you were online. Rates are subject to change. For more information, please see the BNZ Convert It app Terms and Conditions.