The lowdown on Ellerslie Racecourse's Boxing Day and New Year's Day party precincts
Much like birthdays after 21 and New Year's eve (and pretty much every Sunday), Boxing Day and New Year's Day can feel a little anti-climatic. It's hard to follow, let alone top, the rush of Christmas Day and New Year's Eve. But fear not, we've found a way to do just that…and in style.
Hint: just like the days before you can show off your finest threads, sip on a bubbles all day long and have a boogie, minus the family politics and arguments.
Back again, and more-anticipated than ever, is the SkyCity Christmas Carnival at Ellerslie Racecourse. A time to let your hair down (or up), get glam and raise a glass with friends. Seriously, name a better way to continue the festivities than trackside with a flute of champagne in hand? We'll wait.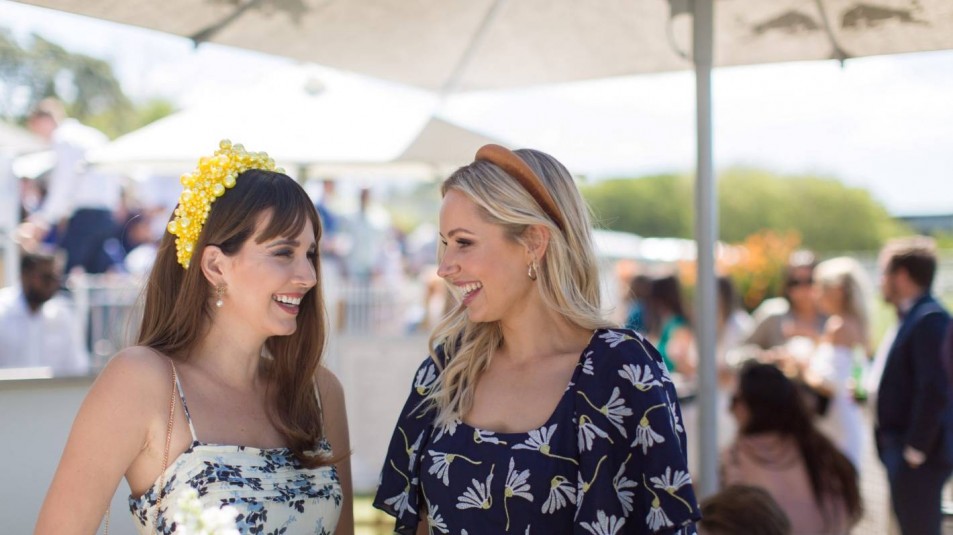 As seasoned race-goers we've done you a solid and rounded up our tried-and-tested tips for conquering (and surviving) the carnival...
First up on the schedule is the SkyCity Boxing Day Races, an iconic event that's been running for over 160 years. It's practically an Auckland institution. For the unacquainted, it's a day like no other, attracting a fine-footed crowd ready to immerse themselves in a winning trifecta of fashion, entertainment and thoroughbred racing.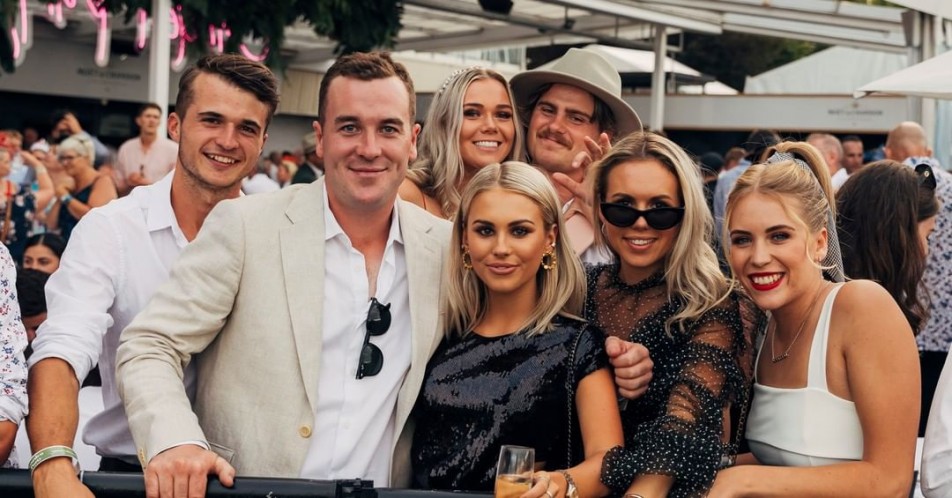 There's something for everyone at the Boxing Day races, literally. If it's a family affair you're after, head to the Infield Family Zone, complete with free activities for kids and barbeque facilities to cook up those Christmas Day leftovers. Or, for a relaxed race day there's general admission, serving up all the track action too.
The Remix team though - call us rubber armed - but we'll never pass up a party. If you too are prone to FOMO, join us in The Paddock. Selling out year on year, the original infield party precinct is renowned for its flow of refreshing libations and grazing options set to backdrop of live, trackside tunes. You know it's guaranteed to be a good time when you're greeted with a thirst-quenching bevvy on arrival. The $85 ticket also includes central positioning, all-day music, access to all other general admission areas and a food voucher to spend at the precinct's exclusive pop-up food vendors.
The fun doesn't stop once Boxing Day wraps up though – mark the Skycity New Year's Day Races in your calendar, too. We're not accepting a little New Year's Eve dust for an excuse. Arguably, we've never collectively counted down to a fresh year with greater enthusiasm than 2021. After the events of this year, celebrating this monumental day is worth dusting off the night before…right?!
We all deserve to spruce up, celebrate with our closest and toast to a new year – and there's no more fitting occasion than the races. Start the year as you mean to go on at Ellerslie Racecourse's famed New Year celebration. With an air of excitement in all four corners of the racecourse, colourful fashion, non-stop entertainment and high-class racing, it's the must-visit Auckland destination come 01 January, 2021.
Once again, catch us where the action will happen at The Turf on Champagne. There really is no better hangover cure than a Bloody Mary on arrival (or a beer/sparkling wine if that's more your jam) and a gourmet BBQ. Laid-back vibes and top views overlooking the home straight make it the prime spot to get over the night before and into the day's racing.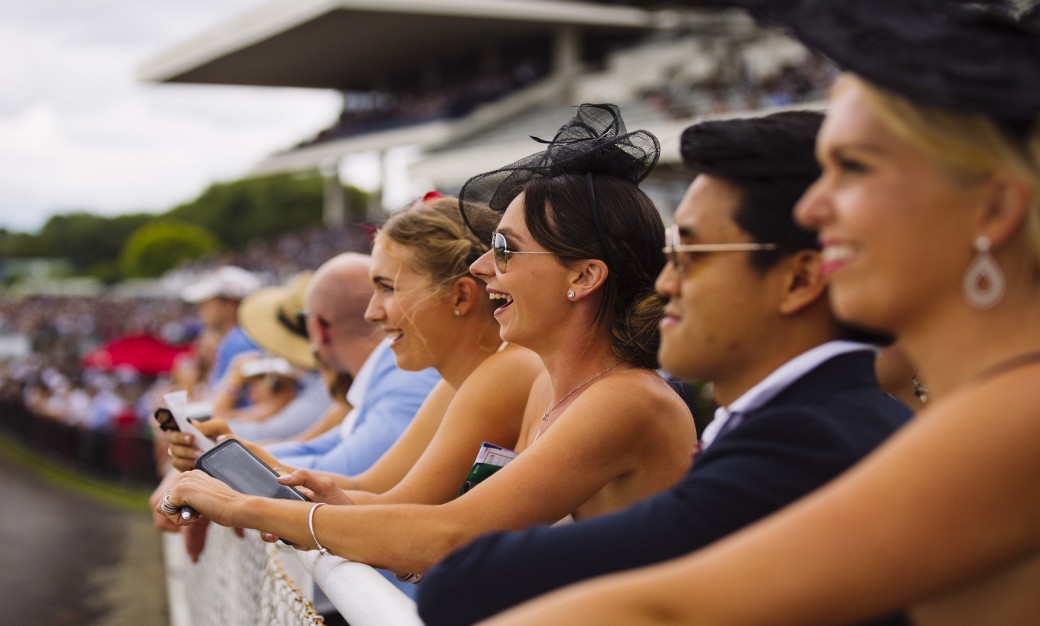 With your schedule now sorted, take a few cues from the Remix team's years of experience and consult our race day checklist featuring those often-overlooked essentials…
Sole gels
If you're wearing new shoes or even just heels you haven't worn for long periods of time, shoe liners are a seriously good idea. The cushioning helps to provide hidden comfort so you can get on with your day without the hassle of blisters.
Plasters
On that note, pack a few band-aids just in case.
Fashion tape
Double-sided adhesive tape is a lifesaver for securing the edges of niggly dresses and preventing uninvited 'areas' from joining the party ;)
Sunscreen and sunhat
While there's plenty of shade on offer, sun protection is a must when you're in and out the sun all day. Plus, a hat is the perfect finishing touch to your race day ensemble.
Makeup
During the peak of summer, a compact for mattifying shine and extending the wear of your makeup is always wise. Don't forget lipstick or gloss too.
ID
Youth on your side? Don't forget proof of age as The Paddock is strictly R18.
Fully charged mobile phone
Bonus if you've got a portable phone charger!
Small umbrella
If it's looking like there may be a spot of rain.
So, whether you're seeking a pumping party or laidback leisure, there's a precinct and package to suit all tastes at this year's SkyCity Christmas Carnival. With just over a few week to go and tickets already selling out fast, this year is tipped to be another unmissable event on the racing calendar. Join us and gallop into the New Year in style!
ellerslie.co.nz
[COMPETITION CLOSED] Entry is open to New Zealand residents only. No responsibility is taken for lost, misdirected or incomplete entries. Entries are limited to one per person. By registering their details, entrants give permission for Remix Magazine (LP) NZ AND Ellerslie Racecourse to post, email and mobile text message updates.