Remix Recommends March 2021: Everything you need to know
Welcome to Remix Recommends – a round-up of all the coveted launches, hottest events and need-to-know news in New Zealand. Each month, we'll be bringing you the latest and greatest across fashion, cuisine, culture, beauty, technology, music and more. Keep checking back as we'll be updating this regularly as news comes in too.
With new products dropping at dizzying daily rates and an overflowing events calendar already, we've done you a solid and rounded up the best of the best.
Whether you're looking for something different to do this weekend, to upgrade your wardrobe or keep up with the beauty play, we've got you…
WIN two tickets to the exclusive music charity gala and a one night's stay at the Sofitel Auckland.
Enter your details below to be in to win.
*Winner will get to enjoy one Luxury Atrium View Room for two, the booking MUST be redeemed on Wednesday 31 March and must be at the age of 18+. Enter your details below to be in to win.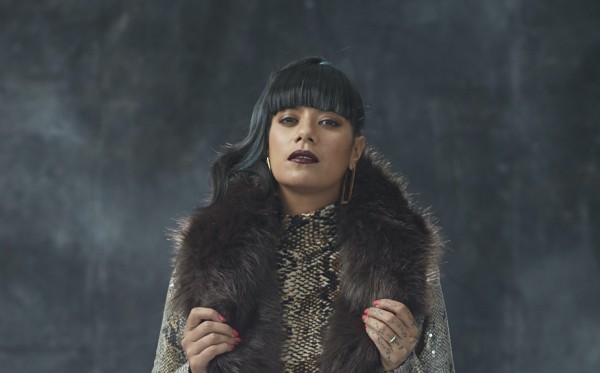 Introducing L'ART de la MUSIQUE, a celebration and fundraising event presented by Sofitel Auckland Viaduct Harbour in support of MusicHelps.
The invite-only event will take place on 31st March at the recently refurbished Sofitel Auckland Viaduct Harbour, celebrating and supporting talented Kiwi music professionals who have been affected by COVID-19 within the industry at large.
Invited guests will enjoy an evening filled with live music from industry icons Ladi6, Julia Deans, Tami Neilson and NZTrio before a live auction in support of MusicHelps. An online auction will also run in the lead up to the event for kiwi music lovers. Don't miss your chance to bid on money-can't-buy items and experiences including a customised bomber jacket worn by Lorde, recording time and a mentoring session with Grammy Award-winning producer Joel Little at Neil Finn's Roundhead Studios and a 1-hour DJ lesson with P-Money. A full list of auction items can be found online here. Place your bid now!
Auckland Craft Beer and Food Festival is coming to town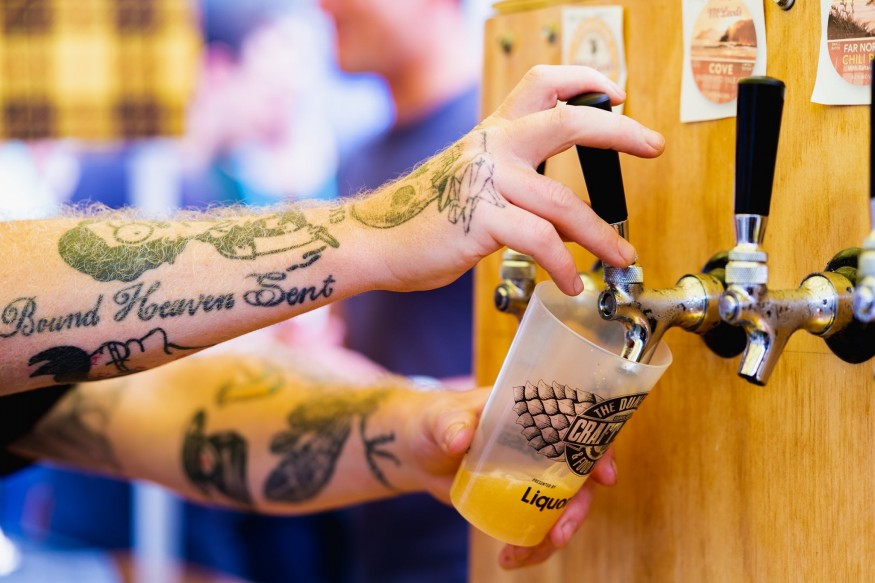 Described as an 'Urban Beer Garden' the event is being held at Spark Arena on Saturday, March 27 from 1 pm-8 pm. With over 50 breweries and masses of artisan food and beverage vendors, there's a little something for everyone, including music from Anika Moa, Zed and more. If this isn't the best way to spend a Saturday we don't know what is.
Save the date: Rainbow Pride Parade returns this Saturday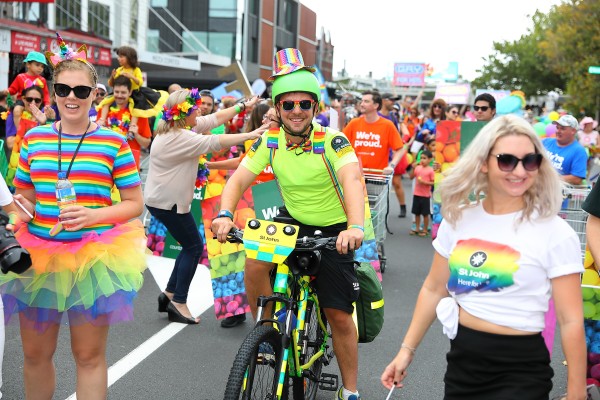 Let's try this again. It's third time lucky for the parade having already been shifted twice due to Covid alert levels. So, grab your friends and family to experience The Auckland Rainbow Parade! Returning again in 2021 to the Ponsonby strip on the 27th March, get there early to snag prime positioning. The Parade is a celebration of diversity, respect, unity and inclusivity. From 6 PM, Ponsonby Road will transform from tar to tar-ific, as the parade's procession - awash with colour - move on foot and un-motorised floats, from Tole Street to Williamson Ave.
Introducing Good Sh*t: The World's First Pre + Probiotic Soda made in NZ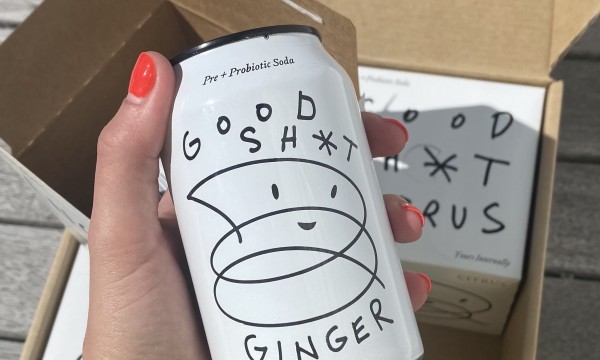 Good Sh*t is a world-first: the only soda to include both pre and probiotics. Every can contains 1 billion colony-forming Bacillus coagulans probiotics, and a third of your daily fibre. With at least 10 grams of soluble, prebiotic fibre, it helps keep you regular as part of a healthy varied diet. Treat your insides with four delicious flavours: Cola, Citrus, Berry and Ginger. Trust us when we say this, they all taste GOOD. Available
Get on the Good Sh*t — order online from goodshitsoda.com.
On your marks, get set and GO to the Starship Supercar Show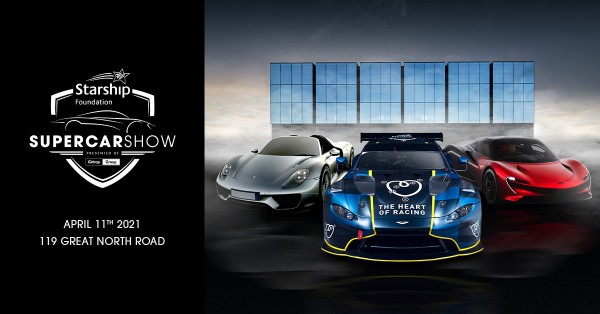 Calling all car fanatics - see your dream cars in life, all for a good cause. They're the cars that get hearts racing, and now they'll be sharing the love with Starship children's hospital. Giltrap Group has joined forces with some of New Zealand's most passionate car owners to bring together the most impressive collection of Supercars ever seen in this country; for one unforgettable day on Sunday 11th April in the award-winning 119GNR building in Grey Lynn, Auckland. Making its NZ debut is the incredible McLaren Speedtail; the 1000 horsepower-hybrid with a top speed of 403km/h. Joining the two other 'Hypercars' from the company started by New Zealand Motorsport legend Bruce McLaren: the Senna and P1. Keep up to the speed and get your tickets online at www.supercarshow.co.nz.
Giddy-up for the Lexus Urban Polo Auckland

Following their successful event in Christchurch's Hagley Park, Lexus Urban Polo returns to Auckland Domain for yet another extravagant event on Saturday 20 March. Being the only polo event in the heart of the city, Lexus Urban Polo will be providing an unforgettable day of sport, music, fashion and food. Tickets are selling out hard and fast so get in quick as this will be an unmissable Polo event.
Gates open at midday, with Polo and music until 8 PM. Full event schedule located online.
Champagne delivery - on water with G.H.Mumm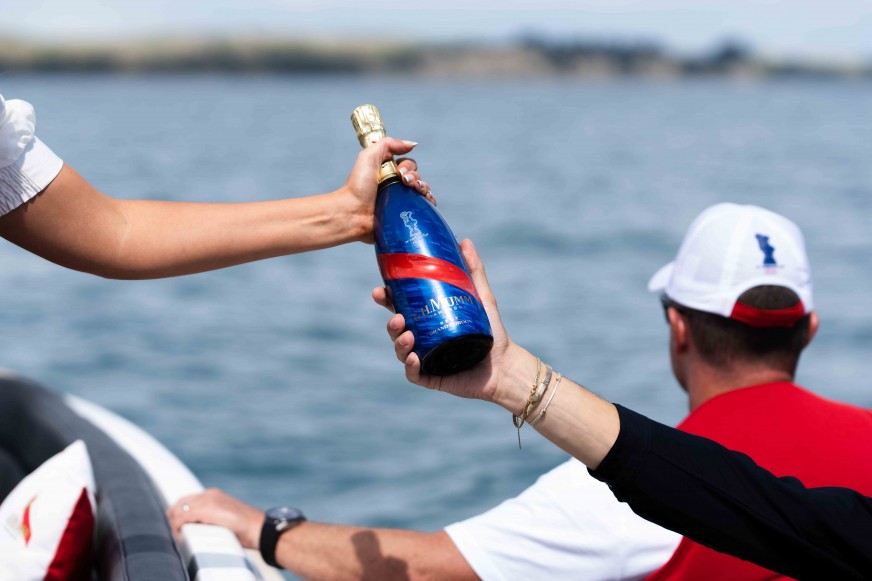 For every 36th America's Cup Match race, Official Champagne Partner G.H.Mumm will offer their custom on-water delivery service directly to boats heading out on Auckland's Hauraki Gulf. Starting from the first race in the series and running until the highly anticipated America's Cup final race, this premium delivery experience will see chilled G.H.Mumm champagne packages dropped directly to spectators out on the water in true celebratory G.H.Mumm style. With an array of premium packages to choose from, consumers to this exclusive experience will receive pre-chilled bottles, including limited edition 36th America's Cup Mumm Grand Cordon cuvée, the matching limited-edition dry bag and Mumm branded flutes. The service, in proud partnership with New Zealand's leading yacht club, the Royal New Zealand Yacht Squadron is an exciting extension to the brands Mumm Yacht Club situated right in the heart of the America's Cup Race Village in Auckland's Viaduct. Pre-order yours here. The G.H.Mumm on water delivery service is the perfect accompaniment for a day of celebration out on the water for the 36thAmerica's Cup racing
- Deliveries start from the first race in the America's Cup Match race at an Alert Level 2 or lower only
- Marina deliveries are made between 11am – 1pm
- The on-water delivery window is from 1pm – 3pm
The America's Cup Final Series, obviously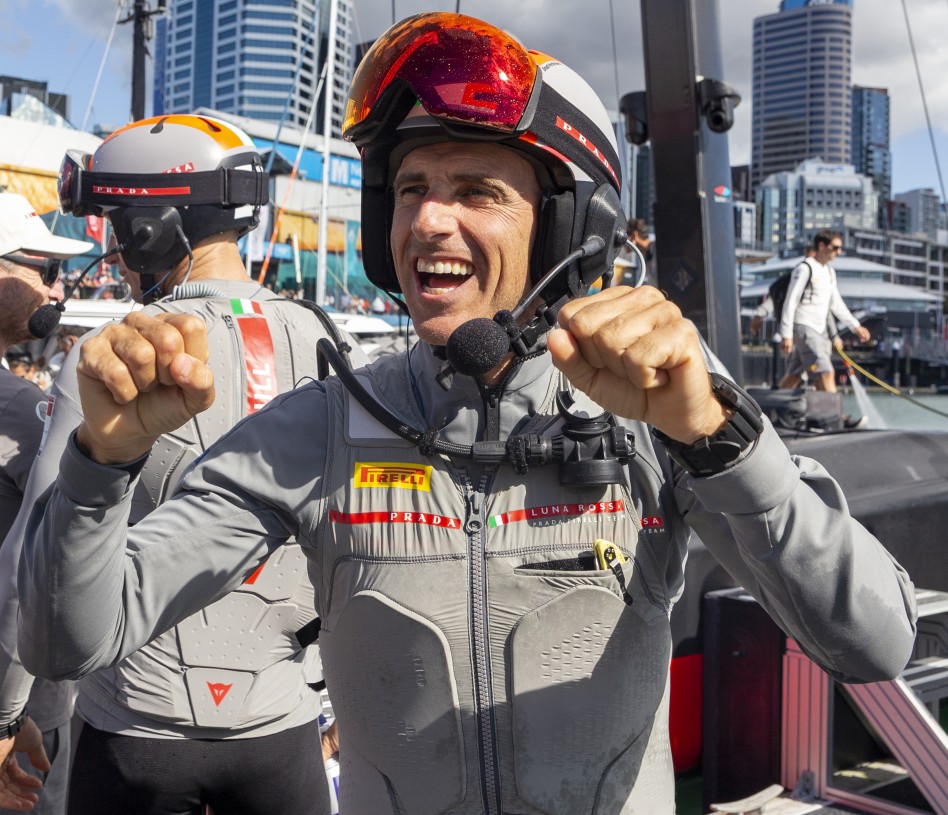 A big congratulations are in order for the Prada Cup Series winners, the Luna Rossa Prada Pirelli team. The team are now put forward as the Challenging team fighting against New Zealand for the final series of The America's Cup in March. Woolmark and Prada partnered to design and develop the team's uniform - a landmark moment for the Australian Wool industry as they herald the emergence of a new breed of natural performance sailing wear. The first race in the best-of-13 America's Cup between Team New Zealand and Luna Rossa is on March 6.
Young Pasifika and Māori creatives drive new direction at Euro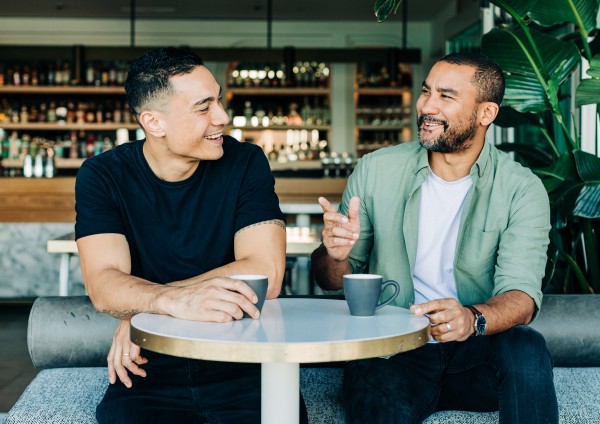 Welcoming a new head chef and local artist into the fold, Pacific, Māori and European traditions are unified in a dynamic autumn experience debuting this week at Euro. Kiwi-born Samoan chef Uelese (Wallace) Mua, 32, will lead the kitchen in time for the seasonal transition, forging synergy with the work being showcased by queer indigenous artist Hōhua Ropate Kurene, 22. Celebrating the restaurant's proximity to the ocean and wider Pacific Rim, the latest campaign is Euro's second since rebranding and transforming its menu and interior last year. It's a full circle fairytale for Uelese, who has been under the mentorship of Nourish Group's executive chef Gareth Stewart since they first worked together at Soul Bar & Bistro a decade ago."Gareth has always been one of my key role models," says Uelese. "He came across me when I was working in the kitchen but struggling for opportunities to grow. Ever since then, he's taken me under his wing and my career has flourished with his guidance."
OMEGA releases a limited edition race-ready timepiece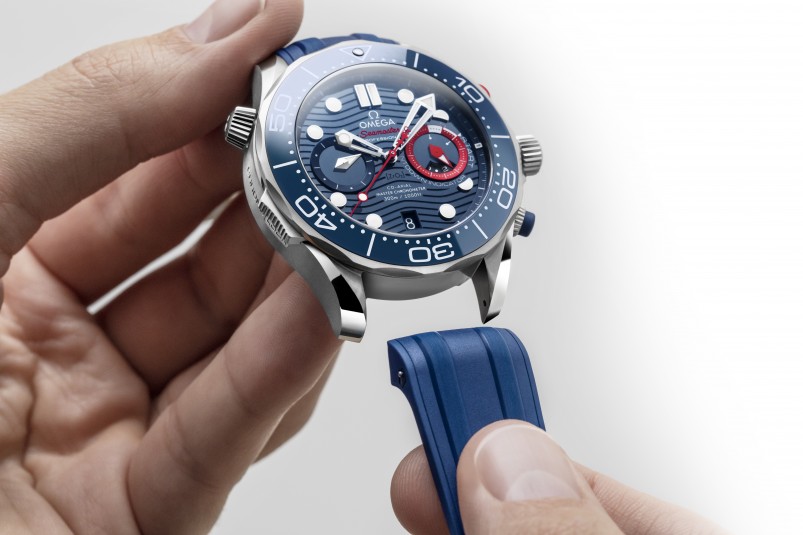 To celebrate its role as Official Timekeeper OMEGA has launched a race-ready timepiece that delivers extraordinary precision under pressure. With its new chronograph lock-system, quick-change strap and water grip pushers, the OMEGA Seamaster Diver 300M America's Cup Chronograph is a fitting tribute to the 36th America's Cup presented by PRADA.
The designer T-shirt you need right now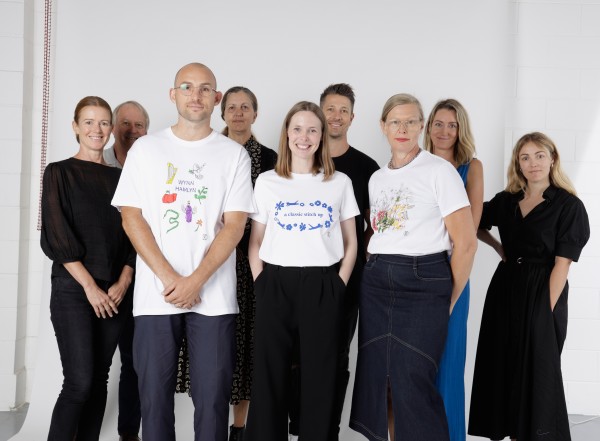 The staple everyone needs in their wardrobe has a new designer twist. Designers Kate Sylvester, Twenty Seven Names and Wynn Hamlyn have joined hands to design printed t-shirts to support sustainable fashion development for the NZ clothing and textile industry. Mindful Fashion New Zealand has launched its Full Circle T-Shirt Project- a concept designed to highlight solutions and raise funs in regards to sustainability changes within the local fashion sector.
Each designer has their own exclusive print which speaks to their own brand, as well as the connection they have to sustainable impacts. Available from March 23 via Minindful Fashion New Zealand and each designer website, you won't want to miss the chance to support such a great initiative.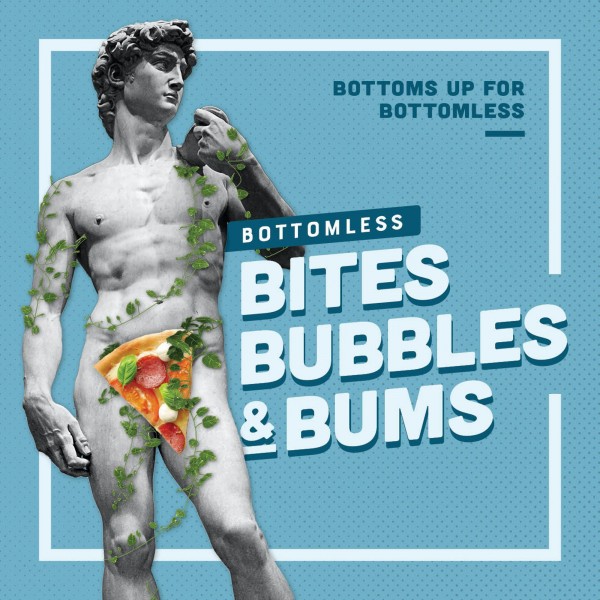 Gather the group and get cheeky at The Zookeeper's Son on Thursday 25 March as we provide free-flowing bubbles (or beer), epic bites on the rooftop bar while guests put their pencil to paper and sketch their very own (semi) nude life model. You don't need to be an artist to master nude life drawing, our model and host will guide you through while keeping you entertained with games and light-hearted fun!
Tickets $47.50 via Eventfinda (includes all materials needed, bottomless bubbles or beer and bites. R18 Event.
Tequila, ice & everything nice...
Rock up to Coops Corner Pub for the freshest scoop in town. We're serving up delicious balls of tequila and ice in the form of ice cream, daily.
$5 per scoop from 2 pm
Chinatown Market x Converse honours The LA Lakers and Chicago Bulls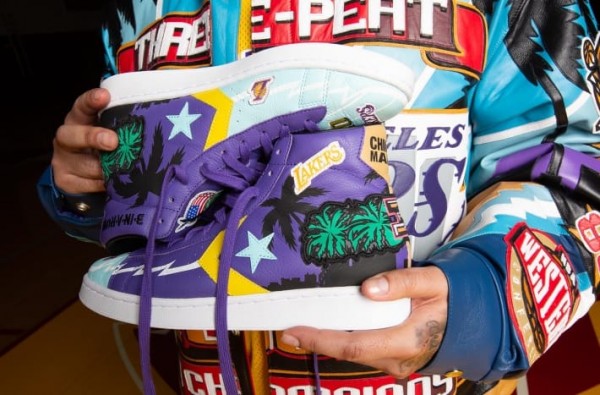 After a brief time apart, Chinatown Market and Converse are linking back up this year. The two have announced an NBA-inspired collaboration, one that sees four different pairs clad in some iconic team colours. The Pro Leather and Chuck 70 are the vehicles for said expression. Together, in two sets of two, the silhouettes celebrate the teams in question: the Chicago Bulls and the LA Lakers.Bearing the design language of the sport's iconic Jeff Hamilton jackets, the upper sees many a vibrant patch. Palm trees hit the heel in leafy greens, Lakers insignia dress the forefoot, collar, and the like, while "Chinatown Market" brands the natural leather heel tab. Elsewhere, tones of purple, aqua blue, and gold outfit underneath, complementing the Chuck 70 adjacent whose side profile shrouds the LA cityscape in shadows. The Chuck 70 fashions similarly, though it adds far bolder and larger appliques to its upper.
The new 'IT' beautifying beverage - Soochi Drinks.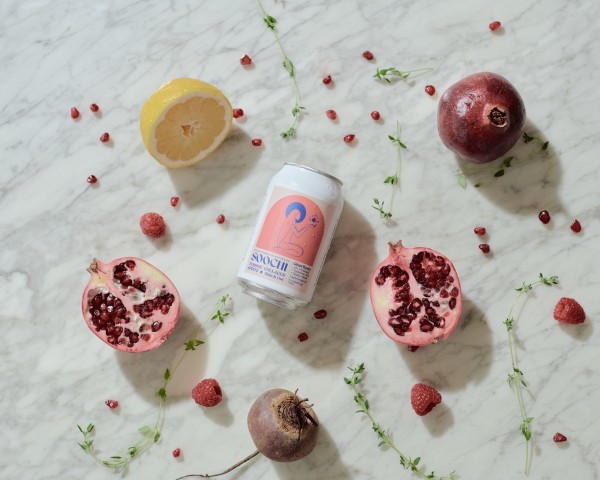 Soochi Drinks brings us a beautifully curated berry spritz, brimming with all the good stuff - VERISOL® Collagen + Elastin + Hyaluronic Acid + Prebiotics + Reishi + Vitamin C. The ingredients help to enhance cellular protection from free radical damage, healthier digestion, increased skin plumpness, skin elasticity and noticeably smoother skin - you can literally sip your way to complexion perfection. Even better, Soochi is an all-female founded company on a mission to elevate your daily self-care routine.
Soochi is now available online and at Farro supermarkets.
Celebrate International Women's Day with Me Today

March is a special month for females all over the world. Join hands to celebrate Women's History Month and International Women's Day (March 8th). To give love and gratitude to women, Me Today is naming the month of March 'Women's Empowerment Month' through a partnership with Women's Refuge. Together, they've launched a campaign that empowers women to feel comfortable in the skin they're in. "No more filters, no more face tune, just simple skincare that has you being your most confident self." To help spread this message and support women across New Zealand, Me Today are donating 10% of all their retail sales from March to Women's Refuge.
Me Today is available online, at Unichem and Life Pharmacy.
Boh Runga and Kathryn Wilson hold hands to celebrate all women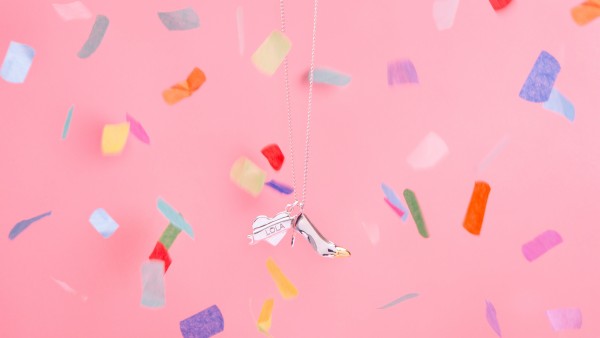 Coinciding with the week of International Women's Day, Boh Runga and Kathryn Wilson have combined forces with a collaboration that celebrates women.
Boh's latest Lola Pendant is a representation of mutual empowerment and strength in femininity and makes reference to Kathryn's eldest daughter Lola (alongside her well-known Lola Heel).
With their longstanding friendship being built on the grounds of co-mentorship, Boh and Kathryn are now well-known names in NZ's accessory sector and pay tribute to each other time and time again. The designers hope that the Lola Pendant will be a symbol of strength and Aroha this International Women's Day.
"The release of the Lola Pendant is a reminder that the world is a much better place when women support each other", says Boh.
R.M.Williams launches their second Capsule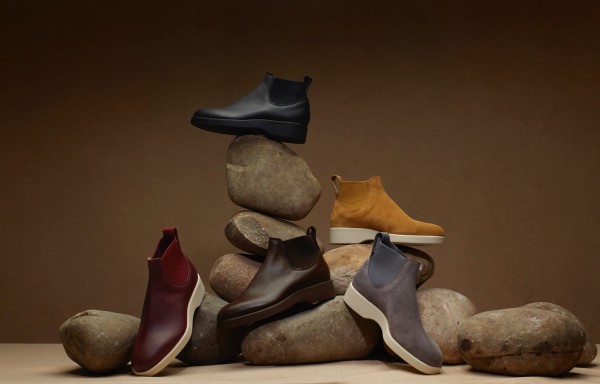 The latest capsule collection was in collaboration with Australian designer Marc Newson on the Yard Boot 365. Described as one of the most influential designers of his generation, Marc Newson has worked across an extremely wide range of disciplines, and his clients include some of the most prestigious and widely recognised brands in the world. As an Australian, who remembers purchasing his first pair of R.M.Williams, Marc feels honoured to collaborate with the brand. The boot is designed for thinkers, tinkers and creators and crafted for those with undeniable character. The Yard Boot 365 was launched exclusively with global online luxury platform Farfetch, with the full collection being available for purchase online and in-store from the 1st of March.
What we're listening to: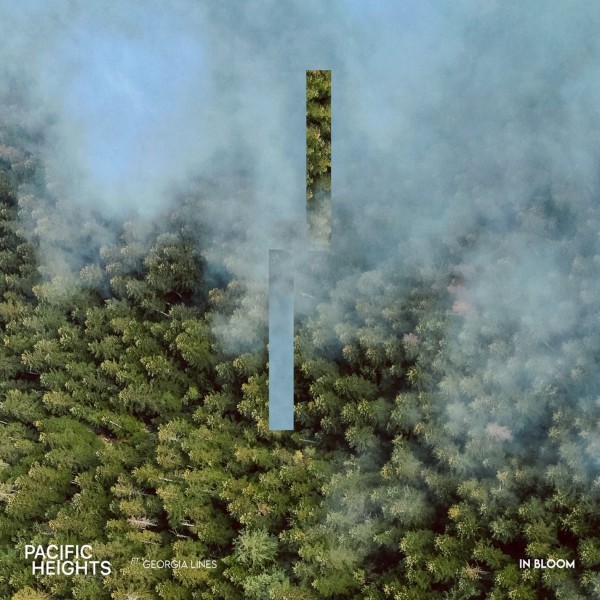 New Zealand producer, songwriter and multi-instrumentalist Devin Abrams (a.k.a Pacific Heights) returns with his first single of 2021. 'In Bloom' features up and coming kiwi singer/songwriter Georgia Lines, who's soulful vocal ability and song writing nous during her teenage years has sealed her fate as one of New Zealand's most promising new solo artists. 'In Bloom' sees Abrams' offer up one of his most tender tracks yet, with his production offering warm support to the earnest sentiments of Georgia's vocals. The Tauranga based singer offers a heartfelt plea against ambient pop backing with shimmering flourishes of nostalgia before the track ripens into a punchy dance laden ballad. Lines' fighting spirit is powerful, sounding both whimsical and resolute on a track that packs plenty of heart, soul and emotion.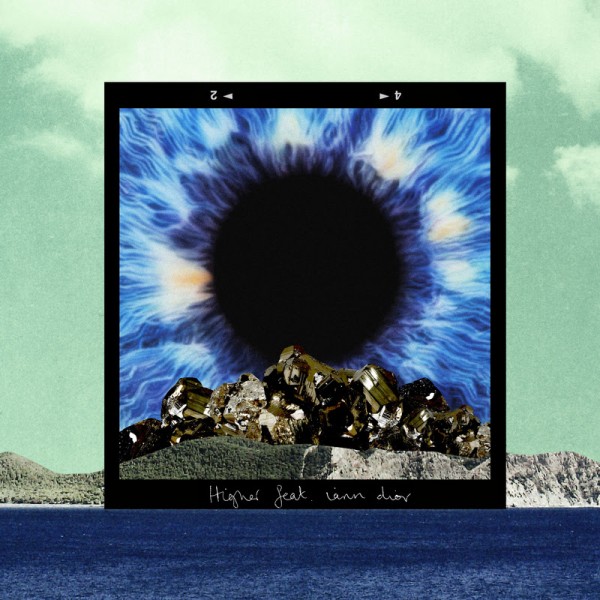 Clean Bandit released the Nathan Dawe remix of their latest track 'Higher' featuring chart-topping rapper iann dior. Written by the band, iann dior and Bastille's Dan Smith, with production courtesy of Grace and Jack of Clean Bandit alongside Mark Ralph (Sigala), 'Higher' is unmistakably Bandit - a genre-bending, indelible track, showcasing one of the world's hottest new talents. The song's heartening message is also brought to life in the official video, which was directed by the visionary band on location in Jamaica, and follows the narrative of a castaway, played by dior, who survives a boating accident and grows up fending for himself on a deserted island with the loving memories of his father spurring him on until he is rescued at sea by a party boat carrying some very special guests.
Take care of your summer skin: Ethique's Ultra-Hydrating Cream Body Cleanser Range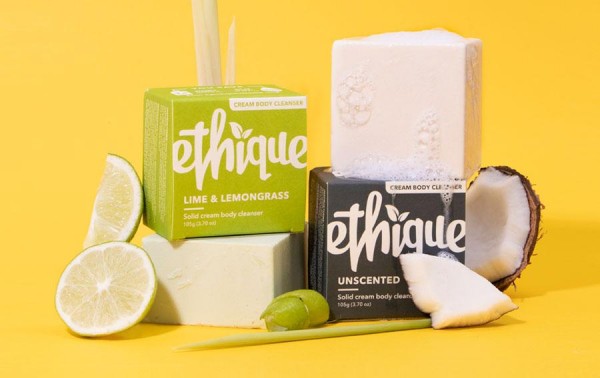 Kiwi brand Ethique, the world's most sustainable beauty and lifestyle company, has launched an indulgent Solid Cream Body Cleanser range this month, designed specifically for those with sensitive skin or those who find normal body wash drying.The new creamy and low-lather solid body cleansers are available in a delicious Lime & Lemongrass scent, and Unscented version. The bars contain hydrating creamed coconut butter and cleansing kaolin clay, leaving the skin delightfully soft and clean, without drying it out. The formulation is 100% soap-free, pH balanced and ultra hydrating - the perfect remedy for the skin after the drying summer - perfect for the cooler months to come.

Otago Museum Fashion Exhibition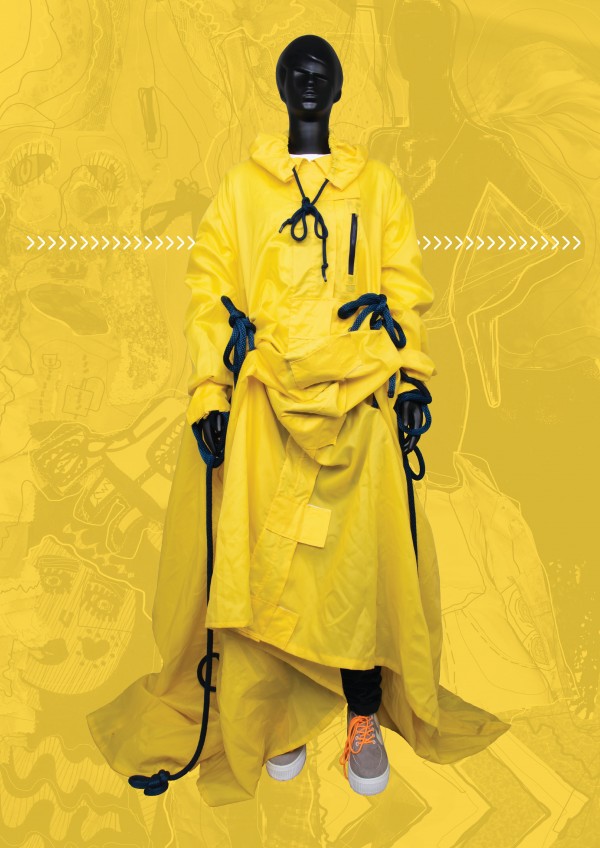 Celebrating couture and craftsmanship through voices of disruption, Fashion FWD presents, Disruption Through Design. An exhibition of international and local designers, iD finalists and Otago museums' vast textile collection. This exhibition fuses together historic and current narratives. Running from March 27th through to October 17th, 10 am - 5 pm, at the Otago Museum you will not want to miss this iconic fashion exposé
World Sleep Day with Papinelle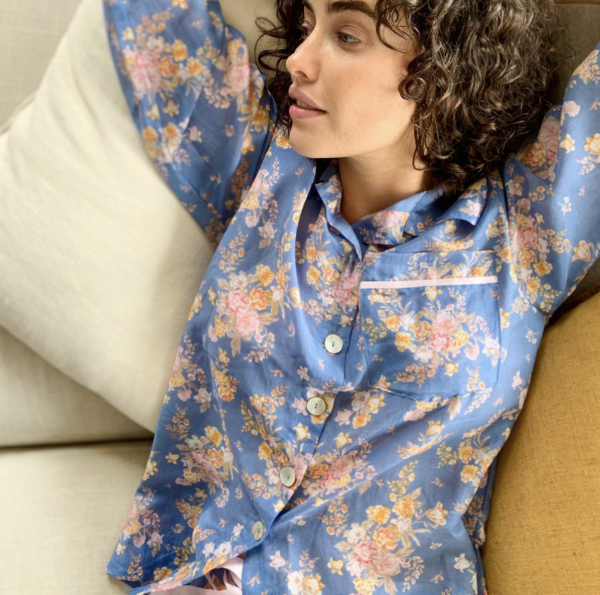 Now this is definitely a day worth celebrating and make sure you do so with our friends over at Papinelle. Celebrate in true slumber style with Papinelles founder, CEO and designer Ranae James as she rediscovers the natural fabrics which help make every night's sleep a good one."Only natural fabrics deliver natural comfort. They are soft, breathable and feel beautiful on your skin. My favourites are pure silk PJs for cooler months and organic cotton knits when it's a little warmer."
Entry is open only to Aucklnad residents only and must be at the age of 18 and over. Winner will be drawn at EOD 29/03/21. No responsibility is taken for lost, misdirected or incomplete entries. Entries are limited to one per person. By registering their details, entrants give permission for Remix Magazine (LP) NZ to post, email and mobile text message updates. The prize package must be taken as offered and is not exchangeable, transferable or redeemable for cash. Must be redeemed on Wednesday 31 March and must be over the age of 18. Anything not specified in these terms and conditions as being included in the prize package is excluded. The winner will be contacted via email (CHECK SPAM). The promoter is Remix Magazine (LP) NZ, 65 Ponsonby Road, Ponsonby Auckland.