Remix put the latest JBL wireless headphones to the test for work & play
Last year, taught us a range of new skills - banana bread, virtual workouts and how to work from home. One glaringly obvious necessity we all could have done with during those Zoom calls though? Noise-cancelling headphones. Or, wire-free earphones on those daily runs. Enter: JBL's lineup of new wireless gizmos.
Kicking off 2021 with an absolute bang, the latest in the range comes in the shape of not one, but nine new models of 'Truly Wireless' headphones, with the perfect audio fix for every lifestyle and personal preference. Packed with powerful features ready for work, home and fitness, these bad boys are ready to take on the world with you.
Below is a full rundown of JBL's latest products, and Remix put some of them to the test, so you don't have to.
Stay active and fit
Reflect Mini TWS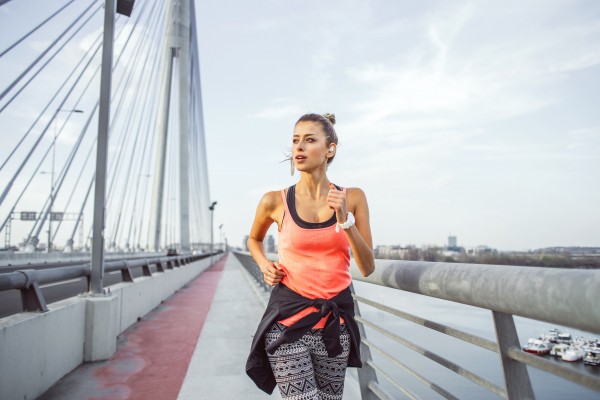 Trial and tested: We put Reflect Mini's to the test, here's what Remix's Isaac thought. "After a week with the JBL Reflect Mini and it's safe to say I am sold. The buds fit in my ear snug with the easily interchangeable sizes and 'ear horns'. The sound quality was out of this world, achieved with the configurable Active Noise Cancelling feature which is switched on and off using the JBL 'Headphones' App. Overall these bad boys were a refreshing and welcome change to my usual earbuds, I may just have to grab a pair of my own."
Whether you're an aspiring yogi or a marathon runner, JBL Reflect Mini NC in-ear sport headphones will be the perfect companion for your athleisure lifestyle. Active Noise Cancelling ensures you can focus on your fitness goals with zero distractions. What's more, Smart Ambient technology will keep you aware of your surroundings so that you can chat with a friend while you're on your daily run. As well as impeccable connectivity, it boasts 21 hours of playtime. Not that you'll be working out for 21 hours straight but it's nice to know your playlist won't be cut off mid-routine! And don't stress about over-sweating as these are sweat and waterproof, pushing you to work out to the limit.
Endurance Peak II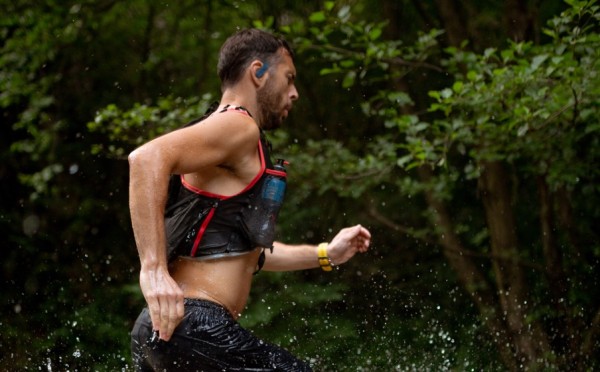 Trial and tested: Isaac took these bad boys for a spin and here's the verdict: "I took these to the gym with me and it's fair to say they are gonna be any gym-goers best friend. They didn't move, there is no way they are going to fall out of your ear. Don't think all this functionality means that the sound quality is poor, the sound quality was really astounding, something you expect from a top of the line over-ear headphone, not sporty, functional earbuds like these. Overall there is only one word that comes to mind when I think of them, a-ma-zing."
For the serious gym-goers, you deserve some serious gear. JBL Endurance Peak II delivers JBL Pure Bass sound to fuel your workout whilst also providing you with uncompromising comfort. Prepare for maximum speed, endurance and next-level motivation, thanks to 30 hours of combined battery life and an ergonomic, sweat-proof/water-resistant design. The star of the show? Thanks to the Powerhook Intuitive touch controls it's a completely hands-free experience, enabling you to reach optimum performance.
Under Armour True Wireless Streak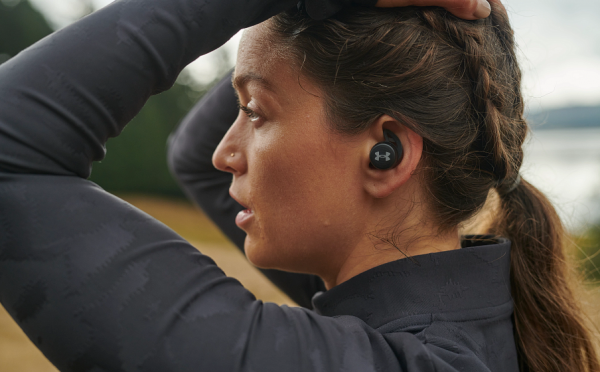 Engineered to maximise performance whilst minimising size, the Under Armour's new lightweight buds allow you to tap into your full potential. Sport Flex Fit ear tips provide optimised comfort and secured fit, while UA waterproof technology prevents the elements from getting in your way. As for sound quality, JBL Charged Sound delivers element-battling protection with rich bass to push you to reach the extra mile.
Lifestyle companions
JBL Club Pro+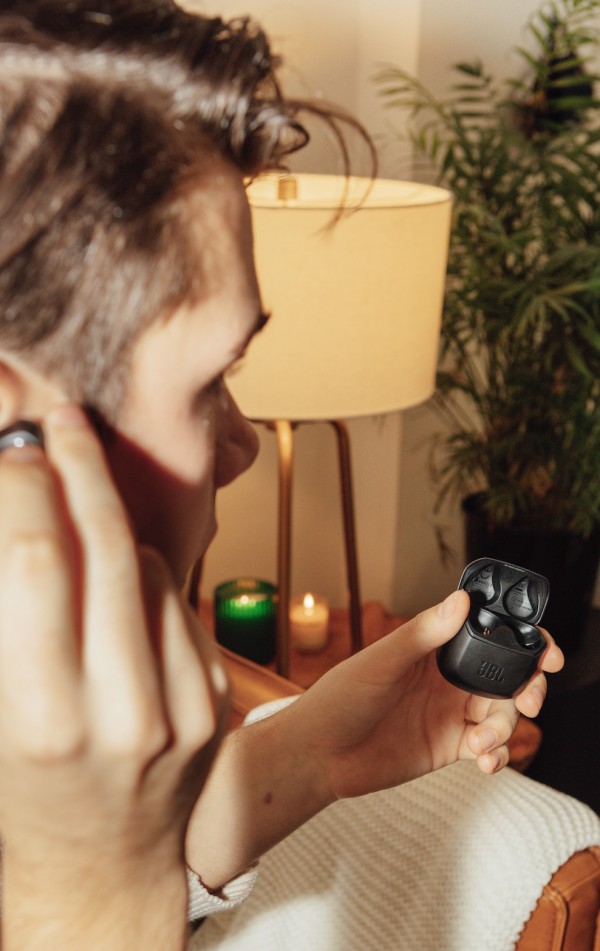 We live in an always-on, fast-paced world, so shouldn't your headphones be too? Taking you from the morning bus commute to your desk and to the gym, the music will stay with you all day. The JBL Club Pro+ allows you to do just that giving you true wireless performance. With a seamless connection, no matter which earbud you grab first. Alter how much of the outside world you want in, based on where you are and what you're doing. On a business call in a busy cafe? Talk as if you're in a one-on-one conversation by cancelling out the distractions through three microphones. When it's low on the battery, simply pop it down on its wireless charging pad.
JBL Live Free NC+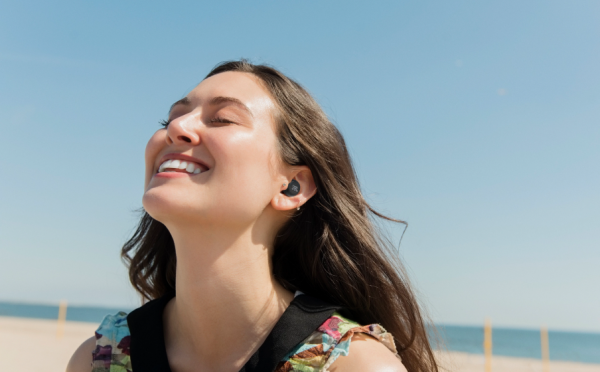 If you're on the hunt for a pair of headphones with supreme comfort, then look no further. Stay in tune all day long with Active Noise Cancelling, while TalkThru and Ambient Aware keeps you in touch with your friends and surroundings. 21 hours of battery life and in-case wireless charging gives you seamless, convenient ease of use, while Dual Connect + Sync means you can start listening in seconds with one or both earphones. All you need is a tap of the earphone and you've got your own Voice Assistant in your ear. Did we mention they're water and sweat-proof features too?
Tune in with the Tune Family
JBL Tune 225TWS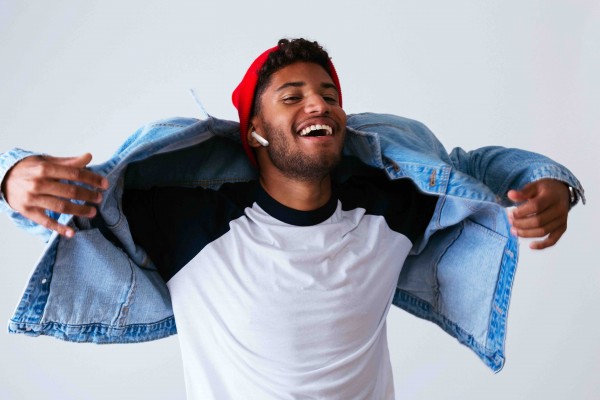 Trial and tested: Remix's Digital Content Producer Jiwoo gave these ones a try - here's what she thought. "The JBL Tune 225TWS are a great pair of earbuds. They are super powerful and have great sound quality considering how affordable they are. Above all what I enjoyed was how comfortable they are, I am working at my desk and constantly attending meetings all day every day so to have some punchy, comfy earbuds to help me through, is a godsend!"
Look stylish while you feel your music. With no wires holding you back enjoy your favourite tracks with JBL Pure Bass technology. connect to your music and calls with ease, simply open the case, connect, and stream 25 hours of non-stop music. From black to pink, coordinate with any outfit - take your pick from vibrant colourways.
Finally, joining the Tune family are the JBL Tune 115TWS, 125TWS and 215TWS. The trio brings you just what you need - fast connectivity, solid battery life whilst looking chic at the same time. No matter what your budget, JBL is here for you bringing you powerful listening tools at three different price points suited to you.
Get amongst the truly wireless bandwagon and grab one or all nine of the JBL TWS family today.