Remix chats to Persian-Kiwi rapper CHAII about all things music
Fresh off her Australian tour, Persian-Kiwi rapper, CHAII, has been making waves in the music scene with her fresh and eclectic take on the hip hop genre. Born in Iran, CHAII draws on Persian and Western influences to create an exciting and unique sound that everyone can enjoy.
Remix was lucky enough to attend an intimate CHAII x JBL live SPARK SESSION in celebration of the new JBL PartyBox Encore Essential speaker, where CHAII chatted to Remix about all things music, inspiration and JBL; before hitting the stage to perform her most-loved hits.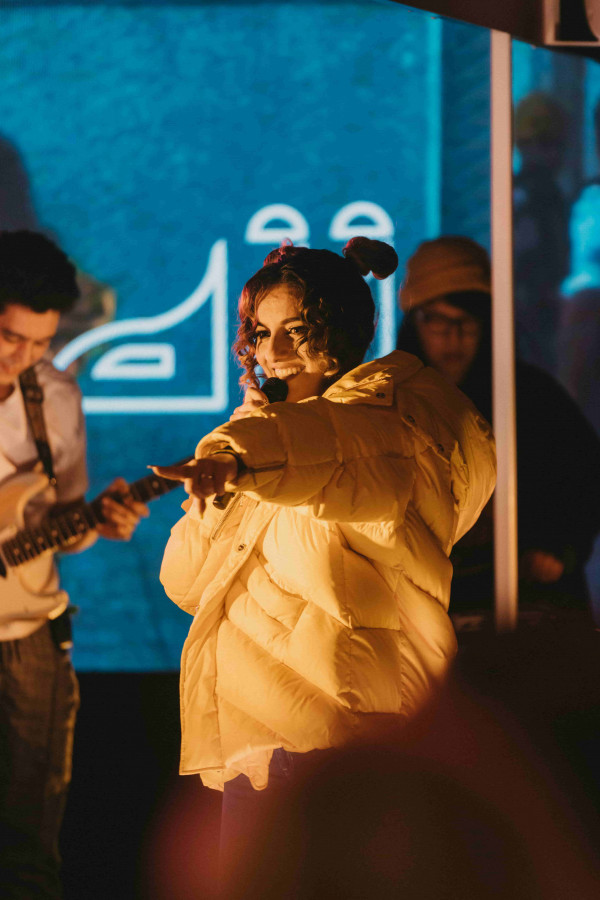 How did you get into music?
I was in high school. I was always writing rhymes and making beats. I just got sucked into it. It was super addictive, you know, once you start doing it. You're like 'ah I'm doing it. I'm making beats. I'm making songs'. I loved a lot of rap music and hip hop. After that, I worked in the industry for a little while and was doing music on the side. I went full time in 2019.
So, your breakthrough in the industry was almost when everything stopped due to Covid?
Yeah, pretty much! In 2019, I was like - ok I'm gonna stop doing all these music videos and audio engineering for other people, finish all my contracts, and go full time and see how it goes because you never know. And then literally the first song I put out from a project I was working on four years before that, went viral. And then there were record deals - In 2020, things started paying off finally!
Is there a specific songwriting process you always follow?
I used to always just go with the flow. So, sometimes, I'd make the beat first and if I'm collaborating with other people, I'd write to their music. There was a period of time when I was just writing heaps of rhymes in my rhyme book and there was no music to it. But nowadays, there's definitely got to be music to set the mood. I write to the music.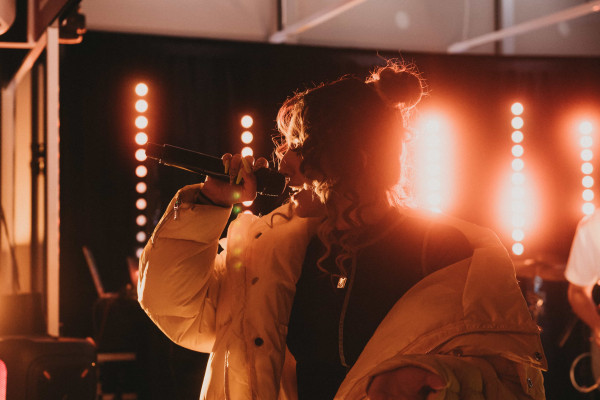 Where do you get your inspiration from when making new music?
It's pretty free in terms of, there's a lot of stuff I want to say, and I just can't say it. So, anything I want to say, I feel like I can do that through music. So inspiration is pretty much all the sh*t I hold back on.
What's been the biggest challenge as a woman in this industry? Have there been any?
Definitely, I feel like I experienced it more working in the industry [behind-the-scenes] but I think you feel like you have to work quite hard and can never make any mistakes because there are fewer females working behind the scenes and in the industry in general. But, I've kind of always overcome those because I have so much love for music that it hasn't really stopped me.
Do you have any advice for young women trying to get into the music industry?
Just be yourself. Follow what you want to do, and don't listen. Everyone has opinions, but it's good to know what to take on and what to let go of. Just push through the bullsh*t. Be shameless.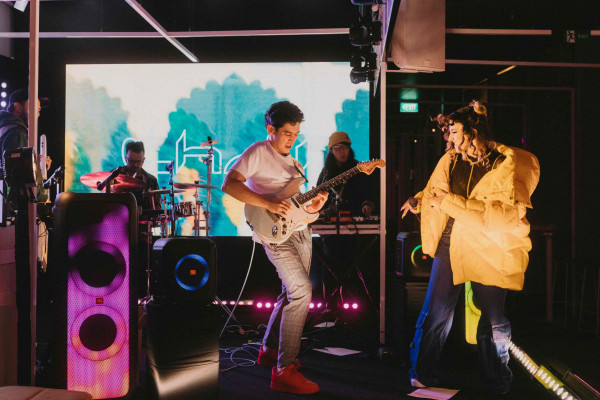 If you could collab with anyone in the world, who would it be and why?
On top of my list is Childish Gambino. I just think it would be such a fun session. I just think he would take things in whichever direction. I'd love to see the surprise of where things would go.
What would your dream gig be?
There's this one place that I've seen. I don't know if you know Gipsy Kings? They're like a Spanish Flamenco band, they sing 'Bamboléo'! When I was 13, I saw them do this show where there was a stage and then this massive lake, and then there were people on the other side of the lake, watching. I was like 'where is this!?' That and Coachella is definitely on the list.
What does the JBL brand mean to you? What comes to mind?
Honestly, I'm a sound nerd so I love anything to do with technology and speakers, and all the goodies that they make. JBL has been super supportive of me since day dot. They've always liked the music and have been supportive of how 'non-boxed' it is. You don't get many people being risky and supporting music that isn't so mainstream or traditional. So yeah, they've just been awesome! They've hooked us up with so many goodies which have made tour life real easy. Made everything sound amazing.
What's your favourite JBL product and why?
Oooh that's hard. I use the wireless earbuds a lot, and the bluetooth speakers. Oh, and the big speakers! We pair them up and rehearse with them. I listen to mixes on them and stuff, and I've got the studio monitors as well. When you come to my house, it's like everything JBL!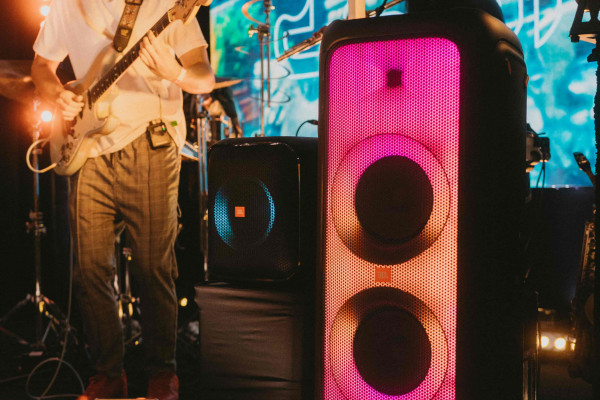 What is next in store for the future?
I'm working on an album at the moment. So, just hiding away and doing that. I'm doing a lot of live shows, that's definitely the plan, to tour and expand out to the U.S and U.K and do shows. Just enjoy making the music and playing it.
Can we get a hint on what your next album is going to be about?
It's going to be super hype. Like dancey. I'm going back to my roots on it, with a bit of experimentation.
Finally, in true Remix fashion, how would you describe your style in three words?
Contrasty, colourful and comfortable.