Our Freezing Five - New Zealand's Top 5 Après-Ski Spots
Words by Catrin Owen. With a fresh sprinkling of snow, it's time to hit the slopes. There's no better way to embrace the winter months than with a weekend away at the snow. And let's be honest, when it comes to weekend at the snow, the bars are just as important as the snowfall. Seeing as the season is all about the apres-ski and kicking up your heels once you've freed them from their skis, we've rated the top five places to stay warm and drink up. Here's our best of the bunch… see you down there this season for a mulled wine!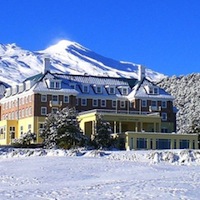 1. Chateau Tongariro
This historic hotel stands at the foot of Mt Ruapheu and with stunning views of the surrounding mountains it has become a Kiwi icon of après ski. What better way to relax after a long day on the slopes than in style by the roaring open fire in the Ruapheu Lounge?
http://www.chateau.co.nz/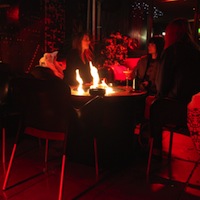 2. The Bunker, Queenstown
Hidden away down a back alleyway in the centre of Queenstown, The Bunker offers everything from a quiet dinner to a bustling night at the upstairs cocktail bar and rooftop deck.
http://www.thebunker.co.nz/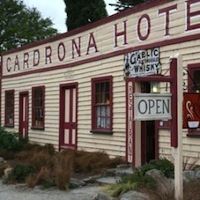 3. The Cardrona Hotel, Wanaka
One of New Zealand's oldest hotels has become a bit of a legend among the après ski spots. Close to Wanaka and Queenstown ski fields, it's the perfect place to relax after a day on the mountain. The Cardrona Bar has huge open fires and a famous mulled wine.
http://www.cardronahotel.co.nz/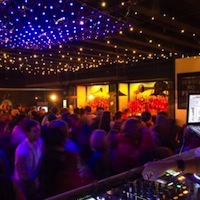 4. The Find, Queenstown
The Find was born after the famous World Bar was severely damaged by a fire. Having just recently opened in the midst of Winter Fest, it's already a hit. With teapot cocktails and acts such as Kev Fresh and Rapp Scallion performing, it's the perfect place to let loose.
http://world-bar.squarespace.com/
5. The Powderkeg Bar, Ohakune
Located inside the Powderhorn Chateau, the Powderkeg bar is where the party in Ohakune begins and ends. With a warm and friendly atmosphere and a vast selection of drink, it's perfect for a quiet drinks or a large night.
http://www.powderhorn.co.nz