On tour to Amsterdam & Ibiza with Heineken
In June Remix publisher Tim Phin took a whirlwind trip through Amsterdam and Ibiza as part of the latest money-can't-buy experience with Heineken. The trip gathered people from all walks of life from over 50 countries around the world for six days of epic events and experiences. Former Bachelor Art Green, George FM DJ Dan Aux and one lucky winner travelled with Tim for the trip of a lifetime…
DAY 1 – AUCKLAND / AMSTERDAM
We all met in the Koru Lounge at Auckland International Airport before our flight to Amsterdam, excited about what Heineken had planned for us over the week! The flight took 24 hours with a stopover in Singapore .I thought it was going to take forever but surprisingly it went really fast. We were in Business Class surrounded with plenty of Heineken, so I suppose that's why the time flew…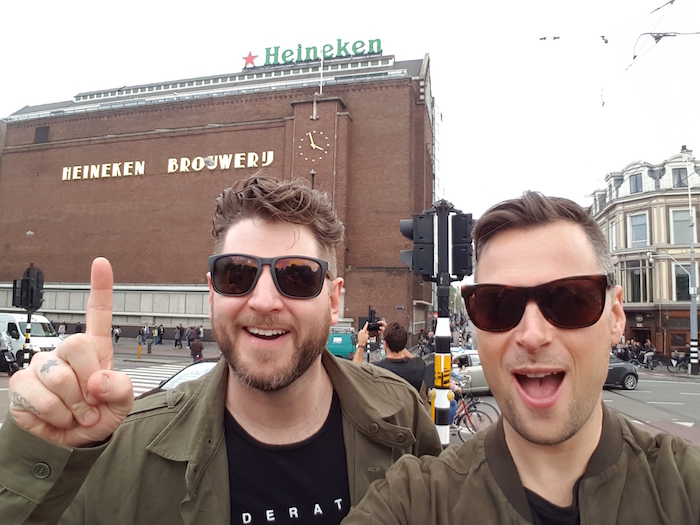 DAY 2 - AMSTERDAM
We arrived early the next morning in Amsterdam. We dropped our bags off at the hotel and took a walk through the cobblestone streets of the city to find a strong European coffee. By midday, we were craving a beer. We went to the Heineken Cafe and had a few drinks, preparing for the tour of the Heineken Brewery planned later that day. At the brewery, we had the full-on VIP Heineken experience! The tour was immersive and interactive and we could mix and taste the hops. Heineken tastes exactly the same all around the world because of their secret ingredient. We ended the tour with a few drinks at their VIP tasting bar. Hard job, right?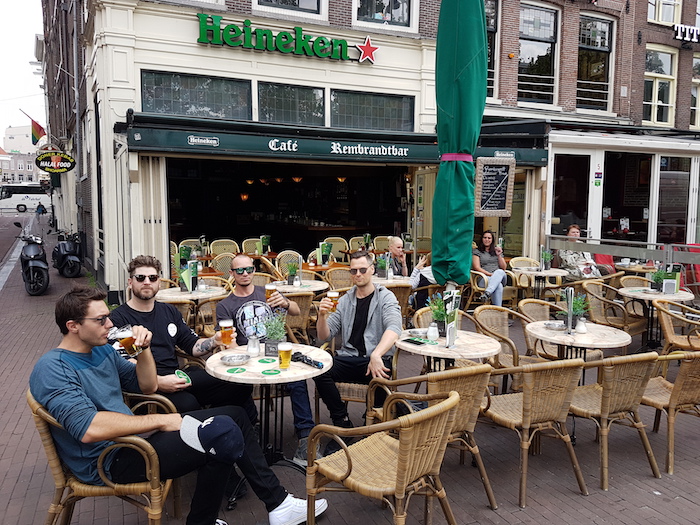 DAY 3 - AMSTERDAM
On the morning of day three we took a bike tour around Amsterdam city. We biked around the city canals and Dam Square, Amsterdam's red light district. That night we went to Supper Club; a restaurant, bar, club and gallery all in one, where they present provocative performances, pumping music and exotic foods.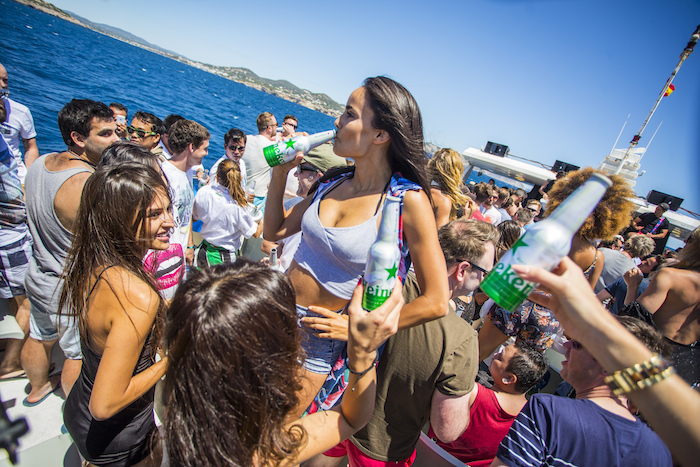 DAY 4 – AMSTERDAM / IBIZA
We flew to Ibiza and the first thing we did was hit up Nikki Beach pool party. It was a hot, sunny day, so a chilled Heineken went down pretty well. We watched the UEFA Championship League final between Real Madrid and Atlético Madrid. The atmosphere was electric! There were live DJs who played great tunes. The highlight was when a man flew into the party on a jet pack and gave us all Heineken! Only in Ibiza!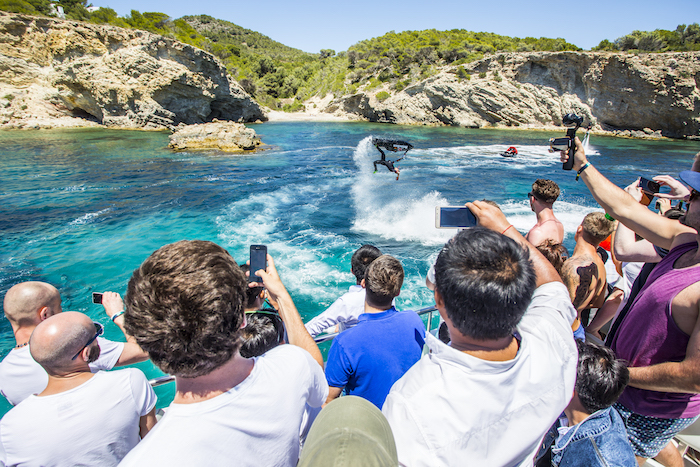 DAY 5 - IBIZA
Heineken took us on a classic Ibiza boat party. It wasn't just your typical boat party though… we sailed around a cove and some of the world's best jetski professionals came out and did some incredible tricks. Another highlight was when the saxophonist from Nikki Beach played her sax on a flying jet board. We stopped off at Blue Marlin where we got a much-needed massage and continued to party during the day. That night we went to Pacha, Ibiza's most authentic and iconic club, renowned for house music. There's five different rooms surrounded by bars and different DJs. We were lucky to see Soloman play when we were there, making our last night unforgettable.
DAY 6 – IBIZA
At the end of this action-packed week, we took the day to relax and detox by the hotel pool. I had such a great time that I decided to stay on, so said goodbye to the boys and continued on to my next adventure through Europe. What we experienced was incredible, and this is just one of many experiences Heineken does around the world. See more unique Heineken experiences by searching the hashtag#OpenYourWorld.