No Wyld in New York: The NZ musicians talk to Remix about making it in America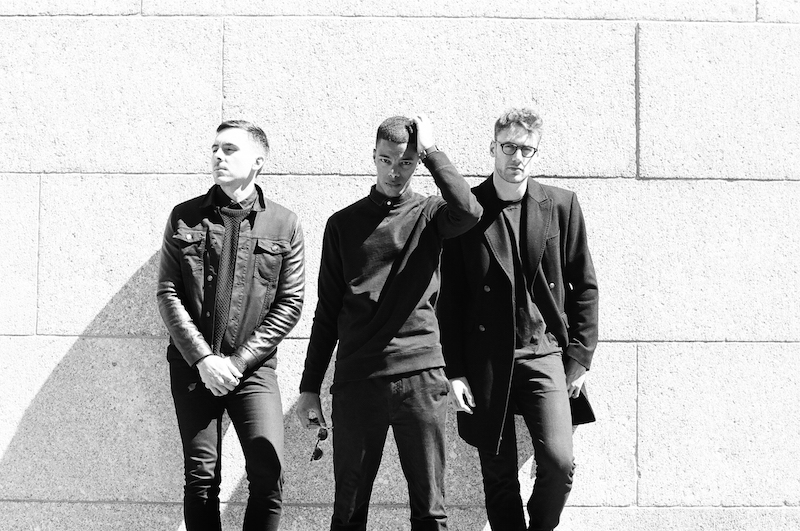 Words by Fiona Connor.
Not familiar? You will be. Of former 'The Wyld' glory Brandon Black, Joe Pascoe and Mo Kheir are the ambitious Auckland alternative hip hop trio now known as 'No Wyld' about to smash it big time. The boys are well on their way to becoming among the stand out New Zealand artists over in the States after making the move to New York just a year ago. With their impressive, innovative sound they soon signed with Columbia Records and after the release of their EP 'Abstract' late 2014 dropped the hit 'Odyssey' which is soon to be released to radio in the coming weeks. The track has already been recognized by some massive commercial names including being chosen as the sound of McDonald's for the Sochi Winter Olympics, backing the Bose Headphones 'Better Never Quits' campaign and was ranked Number 3 on Spotify's Most Viral songs in 2014. The group mix their instinctual passion for music, kiwi ingenuity and bold creativity to produce a sound both relevant and defined and listeners are taking notice. I found out from the guys of 'No Wyld' how they've come so close to reaching their dreams and what drives them to get there.
How would you describe your sound?
Alternative hip hop. Our music has a big 'stadium' type sound to it – it's very cinematic.
You moved from New Zealand to New York to release your EP 'Abstract' – what impact do you think your environment has to play on the success?
New York has definitely inspired and enriched the new album. There's always such a high level of energy here, everybody you meet is working non-stop to achieve their goals. It's infectious. There's also such a rich history of creative people working successfully in New York. That energy and drive and passion has had a huge influence on our work.
Have you found people over there are more receptive to you after the likes of Lorde and Broods have given New Zealand a little prestige?
We've found that Lorde has really given New Zealand a good name in the music industry here. It's great what one artists success can do for their country. New Zealand is now very much 'on the map' in the way people in the USA view us as legitimate artists.
What are your goals as a group?
To make music that connects with people and leaves a lasting impression.
How does having an all rounded vision to your approach impact your goals?
Having an all rounded vision means we constantly know what we are trying to achieve, which makes it much easier to set goals and reach them. It helps to unify us as a group and makes communication much easier between us. It was also one of the major factors that lead to record labels approaching us – they could see that we had a vision. We knew what we wanted to achieve and how we wanted to get there, which makes their job much easier. And the easier you can make other people's work, the more likely they are to work with you.
You guys seem to have a deeper appreciation of what it takes to make it as musicians. Can you explain why it is important that you understand the 'business' side of show business?
In the past artists could focus solely on making music and still make very good money. Today musicians have a much higher level of power – cheap home recording options and the internet have made it so that you can record and distribute your music to a worldwide audience by yourself. But this has also lead to a drop in the amount of money that the music industry makes as a whole. We started independently – recording and distributing ourselves. To do this with any level of success you need to educate yourself in basic business practice. Knowing where your money comes from and where it's going is the first step in running any successful business, and the more you know about your business the more power you have as an artist and the better equipped you are to handle any issues that arise. We like to apply the same level of care to all aspects of our careers – it's no longer enough to be a musician who only makes music.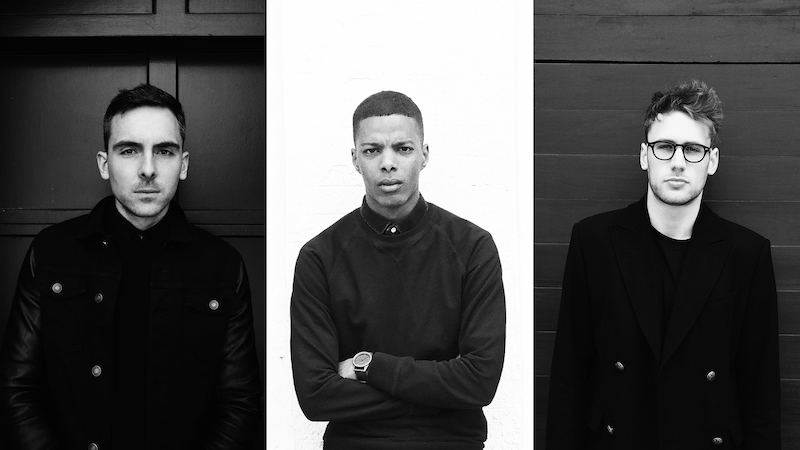 Where do you each draw inspiration from as individuals?
Mo
:
We all have creative backgrounds so we draw a lot of inspiration from things outside of music as well as music. My background was in Architecture so I draw a lot of inspiration from buildings as well as art, music, film and design in general. Joe: I draw a lot of inspiration from other people's music. Having an eclectic music taste is very important to me because of this. And living in a new city has been amazing. New York is an incredibly inspiring place, you see something every day that you've never seen or experienced before. Brandon: I look to blogs/online for inspiration in not just music but also photography, film and fashion. Musically, it's important that I expose myself to all sorts of genres – so I like to shuffle through random music on Pandora or Hypemachine – this provides a broad experience of different music, old and new.
How does it feel to be recognized by some substantial commercial names (Apple, EA Games, McDonald's etc) and also golfer Rory McIlroy for Bose? Do you feel like your hard work is paying off?
It honestly feels amazing. It really does feel like our hard work is paying off. It's difficult to describe the feeling of hearing your song in different sports stadiums or ads for dope brands. We really want to get our music onto a movie trailer this year.
What's one thing you want listeners back in New Zealand to know about you as a group?
Our sound is a combination of our varied musical tastes. We're putting all our energy into making the best music we can and we really appreciate the support that we've received from NZ so far. We can't wait to come back home and perform our new music.
What's one thing you each miss about home?
Mo
:
Friends and family. Joe: Easy access to beaches and nature. Auckland truly is great for that. Brandon: Of course I miss my friends and family but also the laid back attitude of the people in New Zealand.
It looks as though No Wyld will continue great accomplishments in the coming future, what can you credit to getting this far?
We work hard at this every single day. Add to that our amazing manager (Michelle Bakker) and a highly supportive label (Columbia Records) and things have been going really well.
What do we have to look out for in the future from No Wyld?
Our first radio single 'Odyssey' will release soon in the States and our new album will be coming out later in the year. Click
here
to visit No Wyld's official website and
here
to 'Like' No Wyld on Facebook.