And just like that, it's Monday again. It seems our Friday night all too quickly turns into Sunday, and before we know it we're back in the office - a caffeine-deprived, hangry, still-hungover version of ourselves.
Here at Remix, we're not about preaching about how Monday should be your favourite day of the week. Rather, we're into arming ourselves with a highly coveted list of items to make the morning slog a little more bearable (and shoppable - hello).
So shut that email window and exit out of Excel - get a load of this week's Monday Must-Haves.
Founded by besties Amanda and Kirsten, comes New Zealand's newest, luxury handbag label, Mavrick & Mere. A shared passion for leather, fashion, and of course, handbags, saw the duo create a line of high-quality, leather handbags that artfully fuse style with edginess. Every bag is considered the ultimate fashion statement, designed to highlight the unique style of the wearer. Their inaugural range, "Kiss Bang", fills a void in the market with four designs that appeal to every kind of woman. Every piece is crafted by hand from the most premium leather, and are made with longevity in mind. The self-professed perfectonists have put ethical practice at the forefront of their business, solidifying relationships with manufacturers who share this same ethos. With their sights set on expanding their collection to travel, baby, and laptop bags, as well as leather accessories like belts and dog collars, Mavrick & Mere is one Kiwi brand on the rise. Check out our favourite styles here:

Nestled in the heart of Muriwai, lie two of Auckland's most luxurious self-contained cottages - perfect for a romantic weekend away. Drive a mere 40 minutes from the city centre, and refamiliarise yourselves with the finer things in life. Whether you're in need of a city break, a beautiful setting to prep for your big day, or a girls weekend, consider Honeysuckle Cottage an idyllic setting for any of the above. The two-bedroom, two-bathroom cottage sleeps five, with a choice of either a Queen bed (with an en suite), or bunk beds for three. Open up the French doors to reveal a clawfoot outdoor bath, and sprawling country views. When morning comes, take to the fully equipped kitchen to whip up a delicious breakfast. Lovers will delight over the Romantic Package, which includes a self-cook breakfast with all the trimmings, a bottle of bubbly, fresh flowers, candles, as well as bath salts and oils to enhance your romantic experience. And the setting is so private, you may just start to think you're the last two people on earth...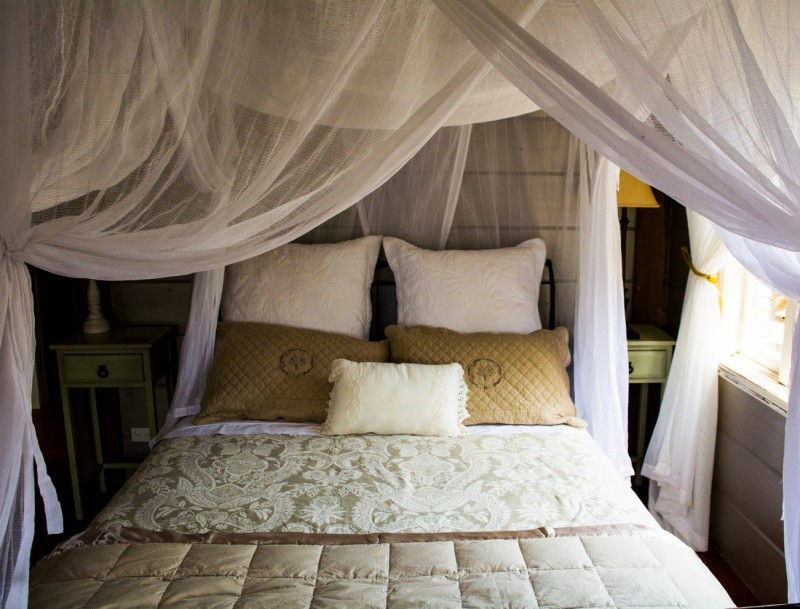 Suffer from Bruxism? Then you'll understand the residual headaches, jaw soreness and discomfort that follows. Teeth grinding and jaw clenching is more common than you'd like, and can be addressed with treatments such as the Jaw Slimming/Teeth Grinding treatment at Auckland's The Face Place. Home to seven experience Cosmedicine nurses and doctors, The Face Place prides itself in bringing together a comprehensive knowledge of the anatomy of the face, with the recruitment of the most premium Botulinum Toxin Type A (also known as Botox). Depending on the severity of your condition, a nurse or doctor will assess how many units are needed to ensure the best results. The Botox is injected into the masseter muscle, avoiding the risorus (the muscle that enables you to smile!), which works to relax the muscle. This treatment is also proven to soften the appearance of a squared jaw - an added bonus!
The gorgeous lot at Benefit Cosmetics believe beauty isn't only skin deep - and are dedicated to supporting Kiwi women with their latest initiative, the Bold is Beautiful Project. Throughout May, the Benefit Cosmetics team will be donating 100% of their brow wax proceeds to local charities for women in over 19 countries, empowering women to be BOLD. The Bold is Beautiful Project has been running since 2015, with an aim to foster female empowerment through education, access to wellness, and financial self-sufficiency. This year, Benefit Cosmetics New Zealand is teaming up with local charity Dress For Success, which supports women to achieve economic independence by offering a network of support, professional attire, and developmental tools to enable women to thrive both professionally and personally. All this just from brow waxes? Help your fellow woman by booking yours today!

Treat yourself with the ultimate pre-winter indulgence by booking yourself in for a luxurious VOYA spa treatment at Pullman Spa Auckland. Hailing from Ireland, VOYA is the world's first certified organic, seaweed-based range of spa treaments and skincare products. Relax and unwind with VOYA's signature Emeralds of the Ocean treatment, which heralds the healing powers of seaweed to offer an antioxidant boost, reduce inflammation, support skin's restoration processes, and boost skin elasticity. Plus, seaweed has also been proven to balance your metabolism, treat skin conditions like cellulite, and boost that 'wellbeing' feeling. Our pick? Indulge in the Emeralds of the Ocean spa treatment - 150 minutes of pure bliss, during which you'll be scrubbed, massaged, and wrapped in seaweed while being mentally transported to paradise.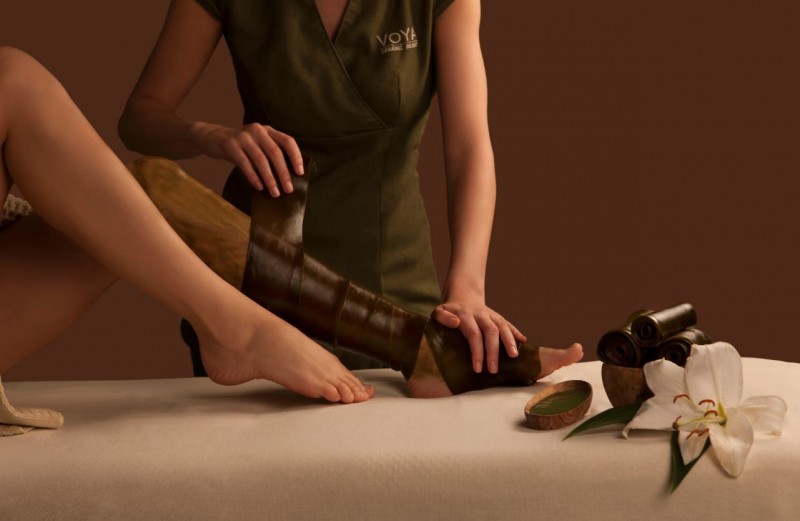 Images: Supplied