As we head right into the winter months this week, our days are getting dark even earlier. We have five ways to keep our nights, faces, wardrobes and walls bright this week!
1. MUST DO - Auckland Bright Nights Festival!
Artists impression of the about-to-be-revealed permanent light installation on the Auckland Viaduct
Viaduct Harbour is already one of the most desirable places to be, eat, drink and play in Auckland, and it's about to get a whole lot brighter! Angus Muir Design, in collaboration with Philips, is unveiling a permanent light fixture, Bright Nights, covering 3 walls of the Viaduct, on Wednesday night! Following the big reveal, the Viaduct will host the first annual Bright Nights Festival each night between 1st-4th June. The free event will host even more lighting decorations, futuristic dancers, coffee/hot chocolate stalls and special events at the bars and restaurants of Viaduct Harbour.
The new lighting fixture, aiming to be on par with the famous Vivid Sydney installations, boasts over 2000 individual lights and will create striking projections and patterns across the water. Throughout the year, there will be changing lightshows reflecting the moods and occasions of the city, in collaboration with the Skytower and other lighting installations. This is a major win for the Viaduct - along with 4 new bars and restaurants opening in the next month, its future just keeps getting brighter!
2. RUBY Romanza Collection - High Winter 2017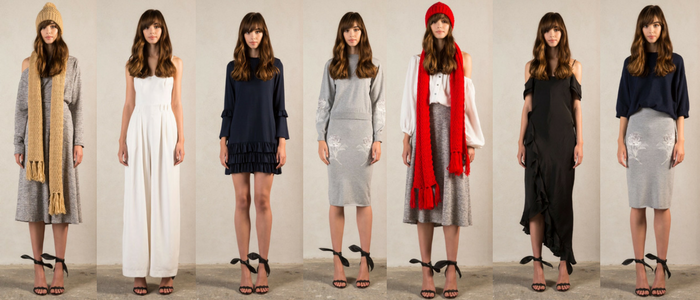 RUBY girls rejoice! Your fave boutique has just released an epic new winter collection. 'Romanza' is all about putting new twists on classic winter staples. We're loving the hints of crimson velvet, gentle ruffles, delicate brocade embroidery, and some interesting new silhouettes. RUBY has decked out this collection with warm, rich fabrics for the cooler weather.
We can't wait to get our hands on the 'Romanza' satin pantsuits, the long-line marle knit skirt or the double breasted pea coat. Check out the full collection and shop all of RUBY's sophisticated, feminine range here.
3. Aesop Skincare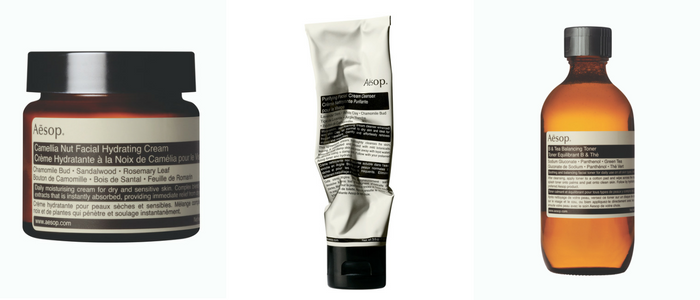 We know that heading into winter, our skincare needs change drastically. Our skin loses heaps of water over the cooler months thanks to wind exposure and lower humidity, stripping off our summer glows and leaving dry, itchy and irritated. Aesop Skincare has us covered with their season-specific products aimed at cleansing and nourishing without stripping moisture! Look out for their Purifying Facial Cream Cleanser, B & Tea Balancing Toner and Camelia Nut Facial Hydrating Cream. Together, these products provide all-important antioxidants and weightless hydration, softening skin and pacifying all our winter skin woes.
4. TOPSHOP personal shoppers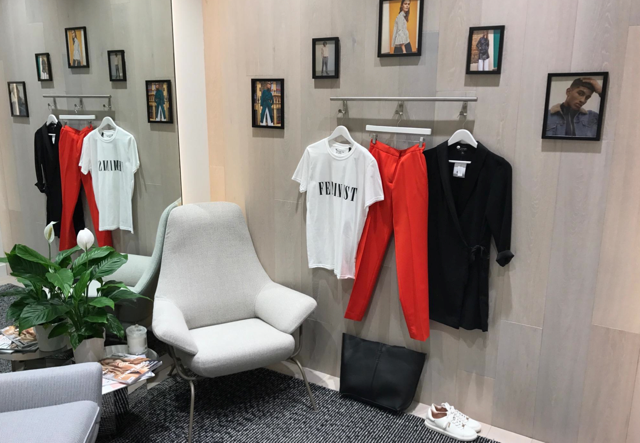 Topshop New Zealand has finally brought us their personal shoppers service!
The complimentary appointments provide shoppers with personalised style advice, depending on their needs. You can choose from their set themes:
Newer than Now - the personal shopper shows you all the new season trends, and offers you 'first in NZ' purchasing access!
The Big Event for all the help you need dressing for your next occasion.
Honeymoon? Going skiing? Getting active? The shoppers have you covered with an Essentials appointment for any particular wardrobe.
The Birthday - be spoilt in Topshops private dressing suites!
The Wardrobe Overhaul for new-look-everything!
The Group appointment, perfect for mother-daughter shopping or birthday parties.
The Perfect Jeans - possibly the hardest garment of all, but the expert shoppers will find your perfect fit and show you how to style your new jeans!
If you're looking for something different, the shoppers will personalise your appointment even further, you just need to let them know what you're looking for. Sign us up!
Wellington: jen.personalshopper.wlg@topretail.co.nz
Auckland: alice.personalshopper.akl@topretail.co.nz
5. LG SIGNATURE OLED W7 'Wallpaper' TV
LG Electronics has just unveiled the first product in their state of the art SIGNATURE range, the thinnest TV in the world! The Wallpaper TV, just 4mm thin (!!) at its thickest point, sits on the wall using magnetic brackets and can 'peel and stick' to most surfaces! LG has stripped away everything to 'emphasise the beauty of the screen alone', and aims to give New Zealanders the premium cinema experience in their own homes with this TV. They've teamed up with Dolby's award-winning audio and their Dolby Vision HDR technology (almost too-real graphics!), and along with the OLED gallery featuring over a billion colours, and the WebOS program so we can easily access all our favourite content, it's no wonder everyone is lining up to buy this super slim 65" gadget!
We can't wait to see the rest of LG's SIGNATURE range, which will be released periodically throughout the year. The super high-tech range was developed with the ethos that simplicity is the highest form of sophistication. We can't wait to deck our walls with the Wallpaper TV and check out the rest of the range!
Happy Monday!