The 10 most Insta-worthy spots on our Fiji bucket list
On October 10, the beautiful country of Fiji will be celebrating 51 years of independence, and while you might not be able to get to the idyllic shores just yet, the friendly local faces are ready and waiting to welcome you back with that 'Bula' spirit again soon enough.
Comprised of over 333 islands, that are as beautiful as ever, Fiji has something for the fitspo, the food lover and the adventure junkie alike. We've rounded up our favourite Insta-worthy spots that'll have you chasing caves, sunsets, and regardless of TLC telling you otherwise, waterfalls. Snap a pic in these hot spots and we guarantee you'll get your pals double-tapping.
Cloud 9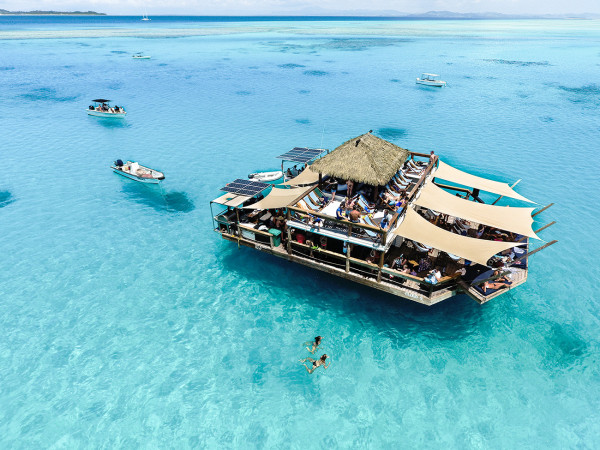 Fiji's 'floating paradise' definitely lives up to expectations when it comes to getting that perfect 'gram pic. The two-level floating platform, surrounded by turquoise waters is equipped with a full surround-sound system to get your groove on before jumping in to explore the pristine marine life. Then cool down with a cold one at their fully stocked bar or snap some #foodstagram at their Italian wood-fired pizzeria.
Malamala Beach Club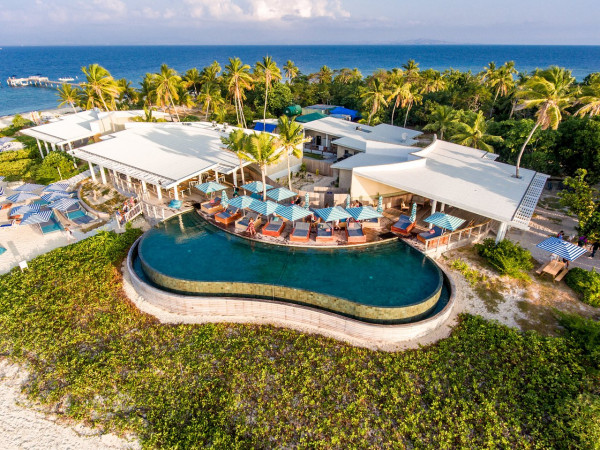 Say 'Bula' to the crystal-clear waters, white sandy beach and lush landscape of the world's first Island beach club. Just a short 25-minute boat ride from Denarau, park up on a day bed with a cocktail in hand and butler service, take a dip in the picture-perfect infinity pool with a cracked coconut to drink or indulge in some Asian and Pacific inspired a-la-carte delicacies, all of which will get your followers snatching up the next flight out (when they're able).
Sawa-i-Lau Caves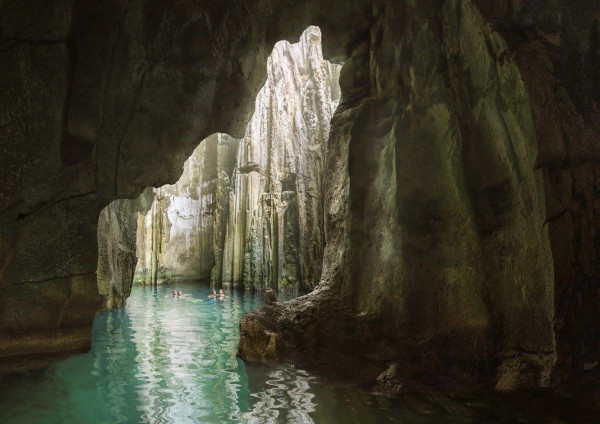 Have your go-pro at the ready for Fiji's best kept Insta-worthy secret. This bucket list experience tucked away in the heart of the Yasawa Islands adorns saltwater pools that are made among hollowed-out limestone. If you're feeling a little more adventurous, get a tour guide and let them guide you through an underwater tunnel that leads to a secret cavern. You'll need a torch, floaties and a fair bit of courage but the thrill of discovery and the perfect lighting for 'that' shot is hard to beat.
Tavoro Waterfalls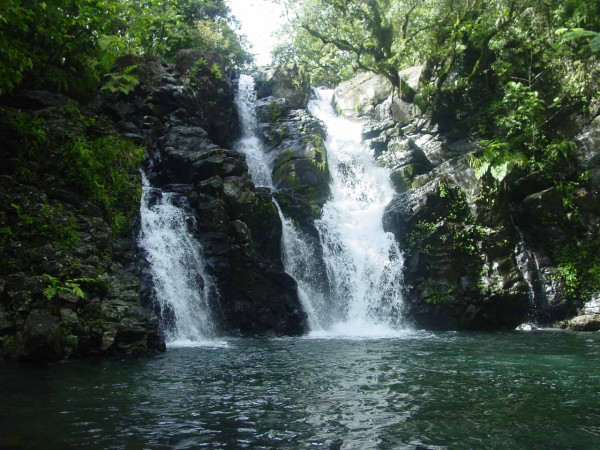 We can't help but chase waterfalls when the falls are this good! Bouma National Park is situated on Taveuni Island and is home to Tavoro Waterfalls, a trio of pristine flowing falls that'll be sure to get your followers swooning. Surrounded by lush green jungle, dive into the largest waterfall after just a short 10-minute walk from the entrance or embrace your inner #fitspo and embark on a three-hour return hike to pass all three waterfalls. Make sure you've packed your snorkel because when you get to the third, you'll be welcomed by hundreds of prawns!
Upper Navua River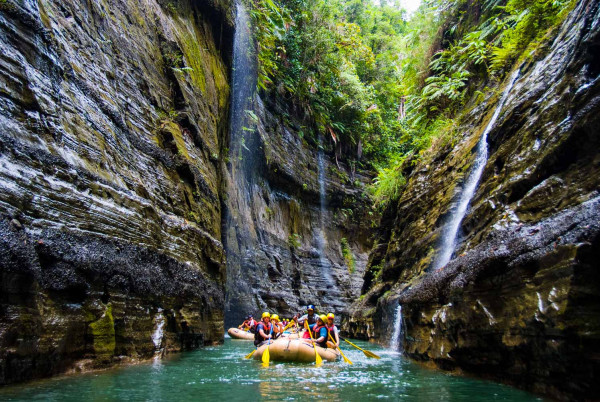 Nestled in the remote highlands of Viti Levi lies the Upper Navua River and one of the best bucket list experiences you'll have, if it's good enough for Ed Sheeran, we guarantee it's good enough for your followers. If thrill and adventure is your thing, prepare to dodge boulders as you slice through the protected 24km rugged slot canyon or if you're looking for something a little more tranquil, float down the river and take in the views of the strikingly beautiful fern-filled rainforest with a waterfall to snap around every corner. After your adventures, you'll be craving a quick dip in the water and a delicious picnic to end the day.
Monuriki (Castaway Movie Island)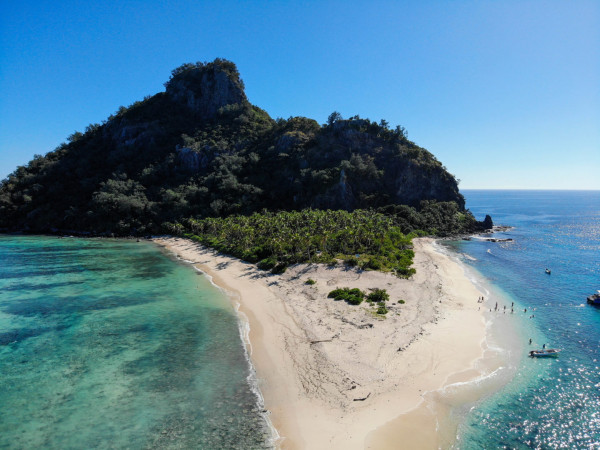 After stepping foot on the strikingly beautiful set of the 2001 Oscar-nominated film, 'Castaway', we can't quite understand why Tom Hanks wanted to leave so bad. The uninhabited volcanic island which spans 1km in length and 600m in width, is covered in picturesque tropical foliage, rugged rock faces and surrounded by untouched coral reef. Nestled in the Mamanucas archipelago get your selfie sticks ready because this is one picture-perfect backdrop you won't want to miss capturing.
Kokomo Island Resort Pontoon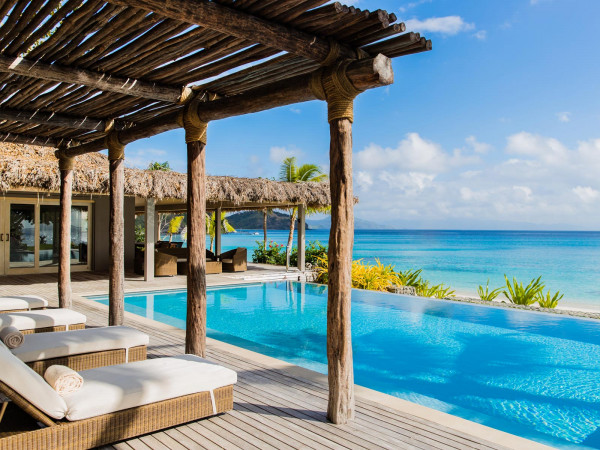 Strap on your snorkel because the most 'gramable pontoon is located a short swim away from the shores of Kokomo Island Resort. They say it's not about the destination, but the journey there; and in this case, it couldn't be more accurate. Surrounded by immaculate coral reef, we suggest investing in a waterproof case because you'll want to have it at the ready to capture Kokomo's incredible marine life as you paddle out to lounge in the middle of the ocean.
Sunset Dinner Cruise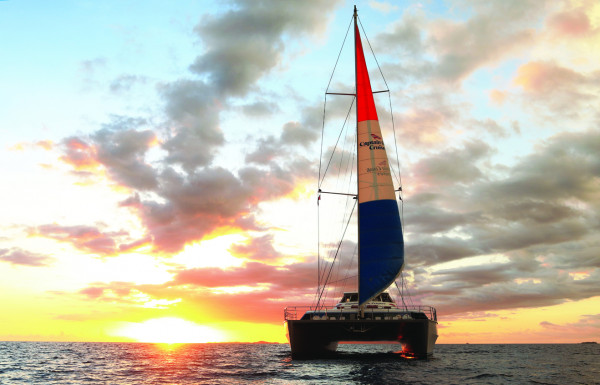 Jump on board one of the largest sailing catamarans in the Southern Hemisphere as Captain Cook Cruises takes you on a sunset cruise you won't forget - what better backdrop than endless ocean and a #nofilter sunset to get your followers fantasising? Once you've got your perfect 'gram, sit back and relax with a drink in hand as you take in the spectacular views of the Mamanuca Islands. Then watch on as you're treated to traditional cultural entertainment before dining on an incredible buffet-style dinner.
Picnic on a sand cay
Talk about luxury… Pop a bottle of your favourite tipple at one of Fiji's many deserted sand-cays paired with a tropical picnic, postcard views, tranquil surrounds and remoteness to die for. Just a short 7-minute boat ride from Royal Davui you'll find the iconic backdrop of the sand cay in the Beqa Lagoon. Whether it's an afternoon of relaxation, a romantic date or a picnic with your gal pals, this is an activity for the books (or the 'gram grid shall we say).
Laucala Resort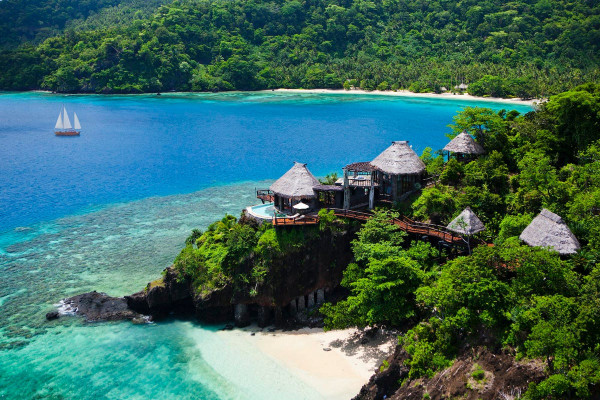 You don't need to look far to find the top-notch reviews and picture-perfect snaps, gushing about Laucala Resort's incredible pool. The almost 25-metre glass pool that looks like something straight out of a movie set, serves as the resorts main pool and is surrounded by another 4-level lagoon-style rock pool. Set amongst coconut plantations, turquoise waters and lush green landscape, the island resort boasts 25 glamorous versions of traditional Fijian dwellings, each equipped with their own private beach, so guests aren't short of a photo opportunity.