Meet Green Door, Oliver Simon and David Lee's epic, new pizzeria
The thing about pizza is that it's always there for you. That's exactly what hospitality pros Oliver Simon and David Lee (Gochu and Good Dog Bad Dog) intend their new venture, Green Door, to be: familiar and reliable.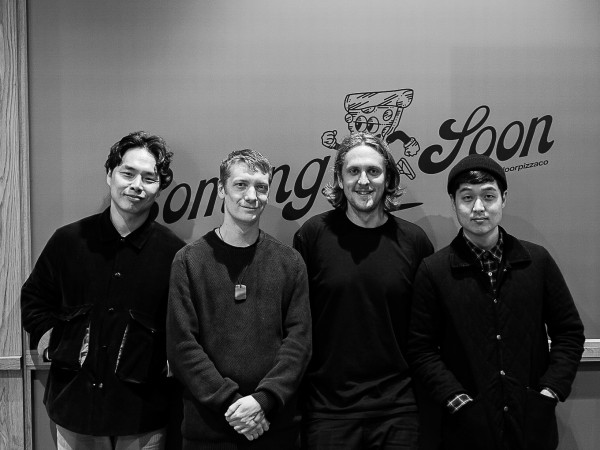 Sitting on the ground floor of Commercial Bay, ready for level two, Green Door will be serving up pizza by the slice, or pie, for whenever that craving hits. Or, if you can't wait for a taster (don't blame you), you can pick up a pie from The Candyshop in Newmarket.
No surprises—because there's no place for that on pizza—expect the classics, done damn well. Think pepperoni with chilli oil and parmesan and margherita with fresh mozzarella, basil, roasted cherry tomatoes and garlic oil.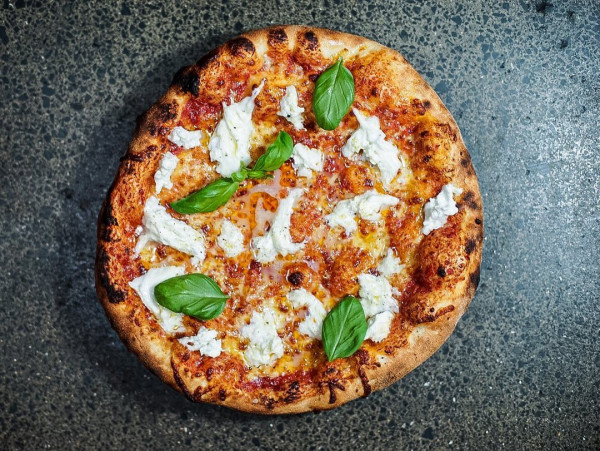 Alongside the crowd favourites, you'll find equally satiating flavours like mortadella with mozzarella, olives, peppers and guindilla chillies, as well as the vegan melanzana with smoked eggplant, cavolo nero, confit garlic, almond cream and fresh herbs.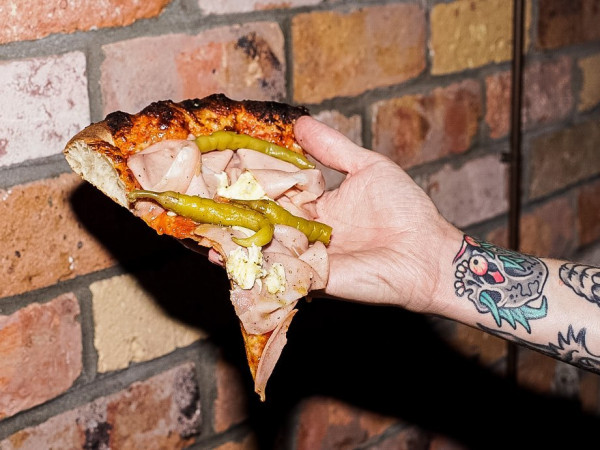 When Green Door's permanent outpost at Commercial Bay opens, don't overlook the sides either. From garlic pizza bread and mozzarella sticks to chicken tenders and tater tots with roast garlic mayo, it's the ultimate stop for a 'working' lunch. Of course, washed down with a glass of natural tap wine for a guaranteed winning combo. That's when all the best ideas happen, right?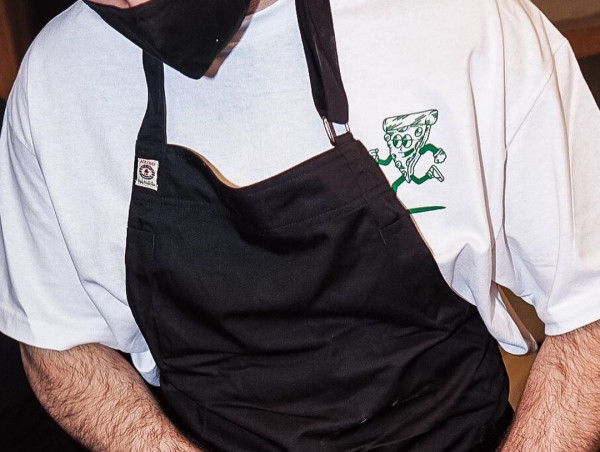 Opening in a turbulent time for our hospitality friends, it's ranking high on our level two hitlist. Get around Green Door when it officially opens and show your support.