Mark your calendars: Disney+ Day is coming
When Disney+ first unveiled its streaming platform back in 2019, it was the beginning of a nostalgic love affair. Home to feel-good comfort films, reimagined classics and of course all our favourite childhood throwbacks, we needed no convincing to subscribe. If they hadn't already done enough loading all our favourite flicks into one easy platform, come November 12th we're also being gifted with a special Disney+ Day celebration that you won't want to miss.
To celebrate the first two years of the service and all the new content to come, Disney+ is inviting fans to join the community with a special, limited-time offer. From now until Sunday, November 14, new and eligible returning subscribers can get one month of Disney+ for $1.99NZD available from today till 15th November, then $12.99 per month. Sign up here and join in on all of the Disney+ Day celebrations.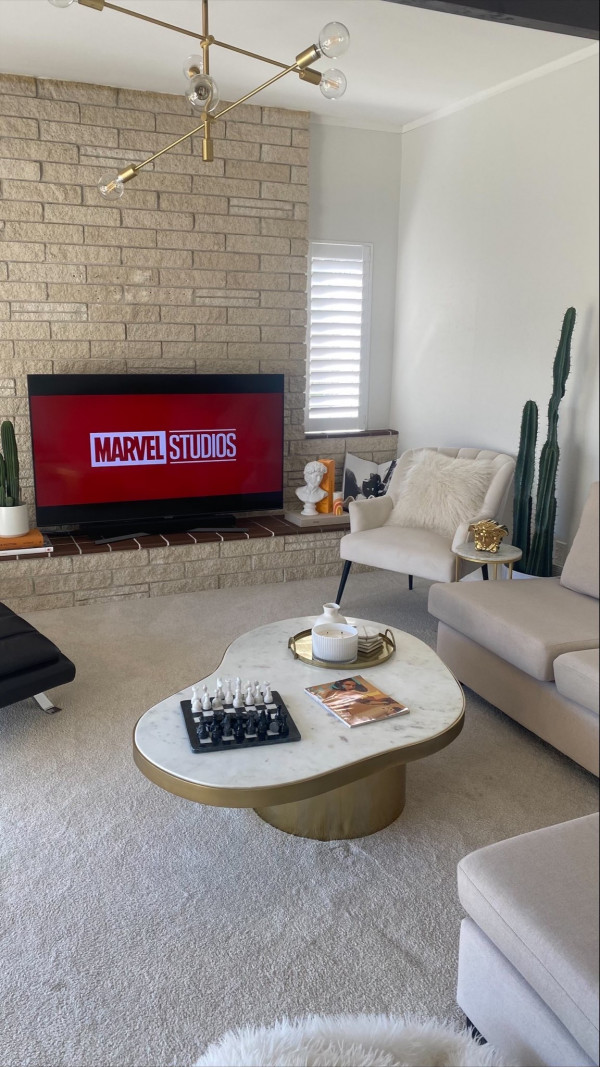 Disney+ Day is going to bring movie fans everything and more, starting with your favourite fictional movie universes. Iconic movie brands such as Disney, Pixar, Marvel and Star Wars are releasing new content, exclusively to Disney+ subscribers, along with a special presentation for fans with exclusive sneak peeks into what's to come.
From founder Tim's penchant for all things Star Wars and editor Amber a self-confessed 'Marvel nerd', the Remix team are all over Disney+. Take a look at our favourite picks that we'll be streaming come this Friday.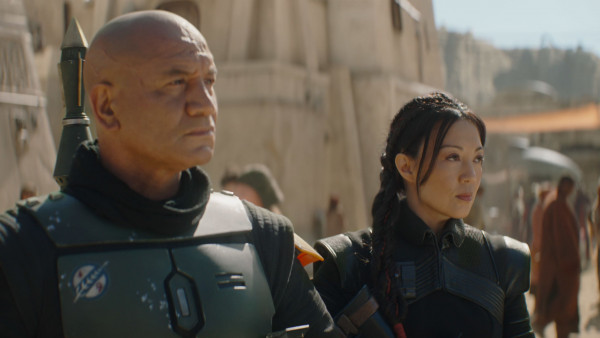 Founder Tim has been waiting for... Under The Helmet: The Legacy of Boba Fett
When I found out there was a new show coming to the Star Wars universe, I knew that would be my whole weekend written off. There's something super nostalgic and exciting about the Star Wars realm that somehow always gets me hooked. I've seen all the movies and when the Mandalorian came out I was sucked back into the world of lightsabers and galaxy wars. I'm super excited to see what Disney has done with this deep dive into the life of Boba Fett.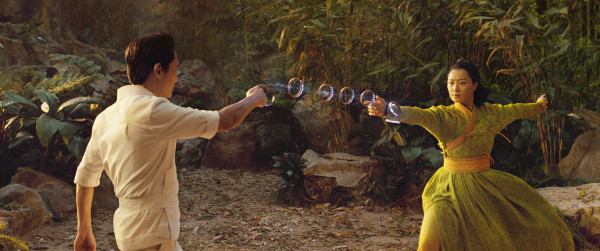 Editor Amber is doing date night right with Marvel Studios' Shang-Chi and The Legend of The Ten Rings
Something that people don't know about me is that I am a bit of a Marvel nerd. Anything with alternate universes is my dream escape. During lockdown I've rewatched a bunch of Marvel classics, including Avengers Endgame and Black Widow, which Florence Pugh absolutely nailed! As a Marvel fan, I'm so excited to check out Shang-Chi and The Legend of The Ten Rings, which is said to be action-packed and filled with martial arts (something I have ZERO skills in but can appreciate). I've already marked it down as a date night watch with the husband - if there's action scenes, he's in.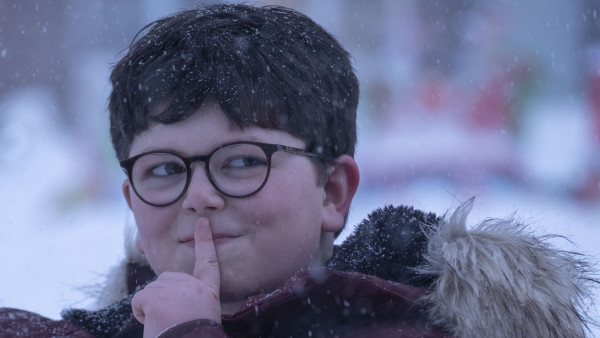 Digital and creative assistant Orion is celebrating the festive season early with...Home Sweet Home Alone.
When I say I'm a Christmas lover, I mean I'm that girl who plays Mariah Carey in November. Maybe it has something to do with my mum putting up the Christmas tree in July or maybe I'm just a sucker for a carol sing-along, I guess I'll never know. Obviously, the BEST Christmas movie is Home Alone, personally, I love the Macaulay Culkin ones, but I'll take what I can get. Home Sweet Home Alone has to be at the top of my watchlist for this weekend.
And, of course, there's much more where that came from in terms of Disney greats, check out some other favourites that will also be gracing our screens ahead of the festive season.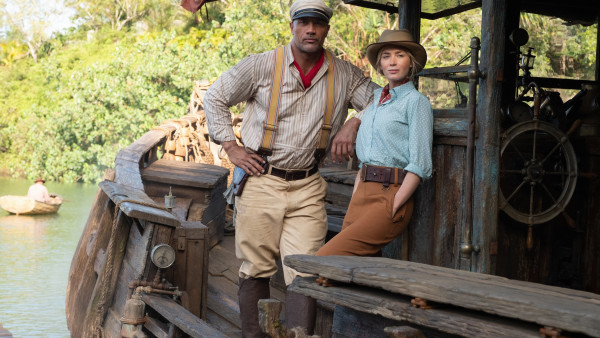 Jungle Cruise
The iconic family favourite, Disney's Jungle Cruise, will be added to the streaming service this week. Starring Dwayne Johnson and Emily Blunt, the film follows Dr. Lily Houghton, whose dream of changing the future of medicine leads her on a ramshackle boat adventure in the hopes of finding an ancient healing tree. With the help of wisecracking skipper, Frank Wolff, the pair embark on a dangerous journey through the jungle.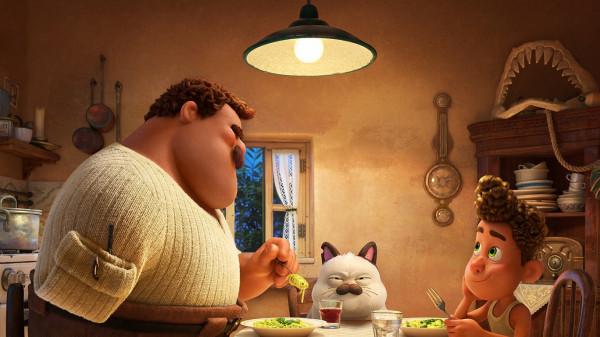 Ciao Alberto
Featuring characters from Pixar hit Luca, the animated short film, Ciao Alberto, is coming to Disney+ screens. A fun-loving sea monster, Alberto, whole-heartedly wants to prove himself to his stoic mentor, Massimo - a task that isn't as simple as it seems. With heaps of fun to be had on the island of Portorosso, this movie is jam-packed with adventure and laughs for the whole family to enjoy.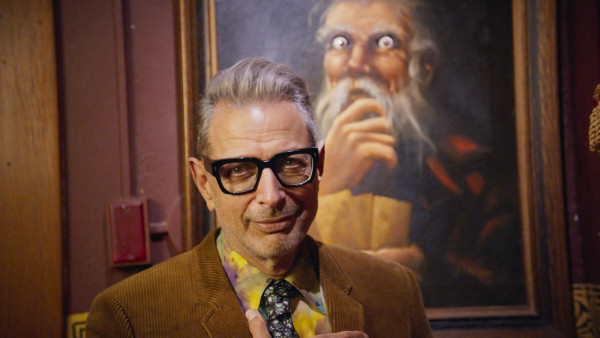 The World according to Jeff Goldblum
The first five episodes from season two of National Geographic's The World according to Jeff Goldblum is a must-watch. Delving into the world of science and history, Jeff Goldblum takes the audience on a journey through various fascinating subjects. From sneakers to ice cream and everything in between, the series covers all the weird and wacky things we take for granted in everyday life, showing us that some of the simplest things in life have the most whimsical backstories.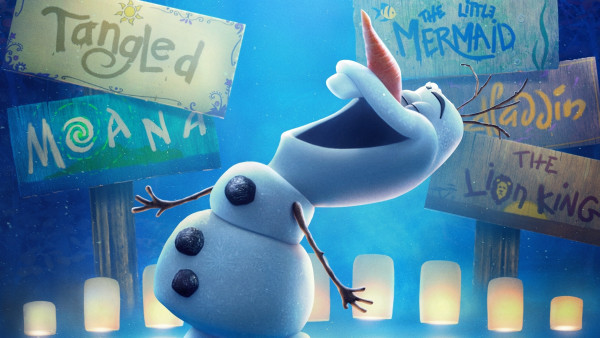 Olaf Presents
Don't kid yourself, we all love a good animated movie no matter how old we may be... Our favourite anthropomorphic snowman is back in an all-new original series of shorts from Walt Disney Animation Studios. Olaf Presents follows Olaf from Frozen, who retells several classic Disney tales through a heart-warming lens that promises to thaw your frozen heart.
Sponsored by The Walt Disney Company New Zealand