Make your burger dreams a reality with Burger Burger's new competition
We all love the famous Burger Burger menu, but have all dreamt about having our own go at making a burger for them, right? If you've created the ultimate burger in your head, then you could now see it on the menu. The much-loved Auckland institution has teamed up with cheese masters Mainland to bring our very own burgers to life.
Our dream burger might look something like this: Mainland Smoked Cheddar cheese melted over a veal patty, topped with homemade plum jam and aioli and served with iceberg lettuce, tomato, and red onion. We'd call it 'The Remix Real Deal Veal Burger'. Yum! We'll know if you copy us, so get creative.
They are doing so by running a competition encouraging the public to design the ultimate burger. There will be prizes for the best cheesy burger and an open category prize (last year's winner in this category was a desert burger!). To enter, simply grab an entry form instore. Let your imagination (and your pen) run wild and design your dream burger. If you can't make it in, never fear – you can design your burger via the Burger by Design website.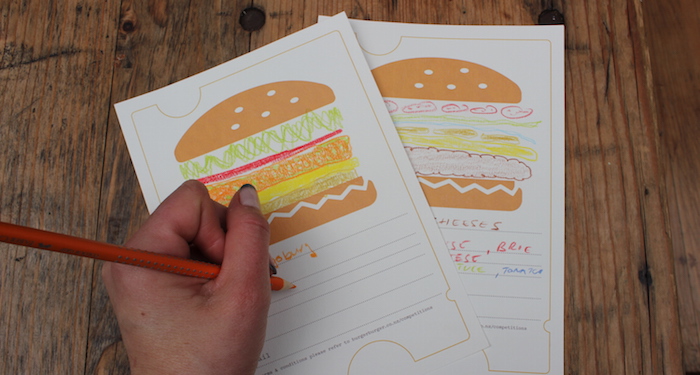 The top three burgers will be tested and perfected, named after their creator and will become an official Burger Burger special for a week. Winners will also be treated to a Burger Burger masterclass with Executive Chef & Co-Founder Adrian Chilton.
To determine an overall winner, the top three burgers will be voted on across Burger Burger's Facebook and Instagram pages. Based on these votes, first prize winner will win a Burger Burger banquet with 10 friends, plus Mainland x Burger Burger merchandise. Second place will win a $150 Burger Burger voucher and merchandise and third place will win a $100 Burger Burger voucher and merchandise.
Head here for more info and get designing!