Lifestyle Awards 2021: Get to know your Influencer of the Year finalists
With the rise of social media and after the better part of last year spent inside, it's never been easier to get noticed - as long as you have a phone and a connection to wifi! The term 'influencer' definitely carries a different meaning depending on who you're talking to. This year, for Remix's inaugural Lifestyle Awards, we've redefined influencers. Our influencer finalists are diverse but all make a positive contribution to society in their own unique way, whether through humour when we needed it most or serving as role models for the next generation.
We narrowed it down to five inspirational candidates followed by many, but most importantly, loved by you.
William Waiirua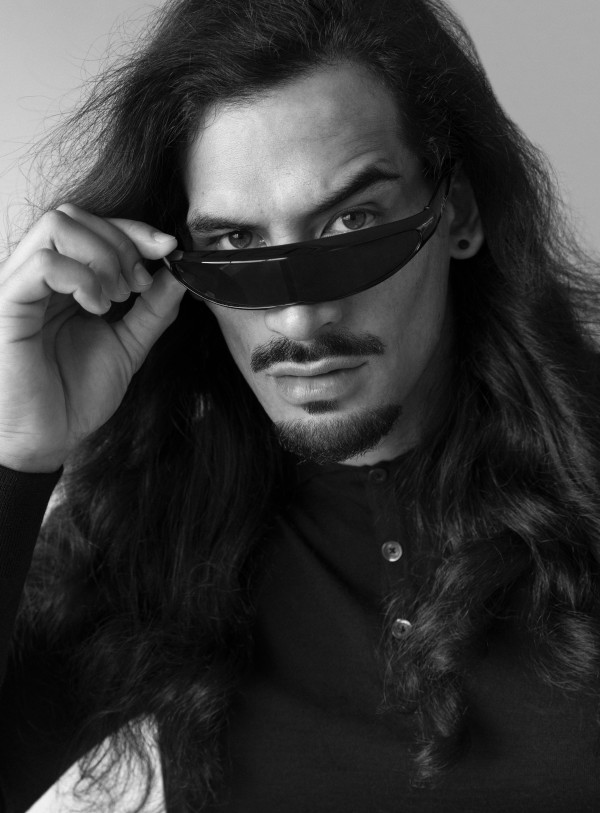 Professional morale-booster and reality star known for being on Dancing With The Stars.
@w_cribb on Instagram.
Tell us a bit about yourself and how you managed to make your start in the world of comedy?
I've always been a bit of a joker. In a group, I'd always be the one doing something to make people laugh. And then Snapchat and social media came along, and I started filming myself doing funny skits and that's when it started to happen, I just put it out to laugh with my mates. My rugby mates would then share it around their followings from their home towns and that's when things started to grow.
What makes you the happiest and why?
Seeing someone laughing makes my heart feel so full, I love to see it… I want other people to feel confident. It feels awesome that I've been able to help people express themselves more.
How has your content changed over the years and what impact has this had?
Initially, I started out quite reserved in my content, but then I got to a point where I just didn't care anymore. I didn't care what anyone else thought and I felt so free. I think when you get to that point you're pretty unstoppable. I always say to people once you realise how amazing you are, everything in life gets a little bit easier.
What is one way you like to spread your positive energy?
I try to compliment strangers often, tell them that they look really good. They're usually a bit embarrassed at first but then I can see them smile and I know they feel good. I don't know why we don't do that more often? It takes five seconds of your day to make someone feel amazing.
Chris Parker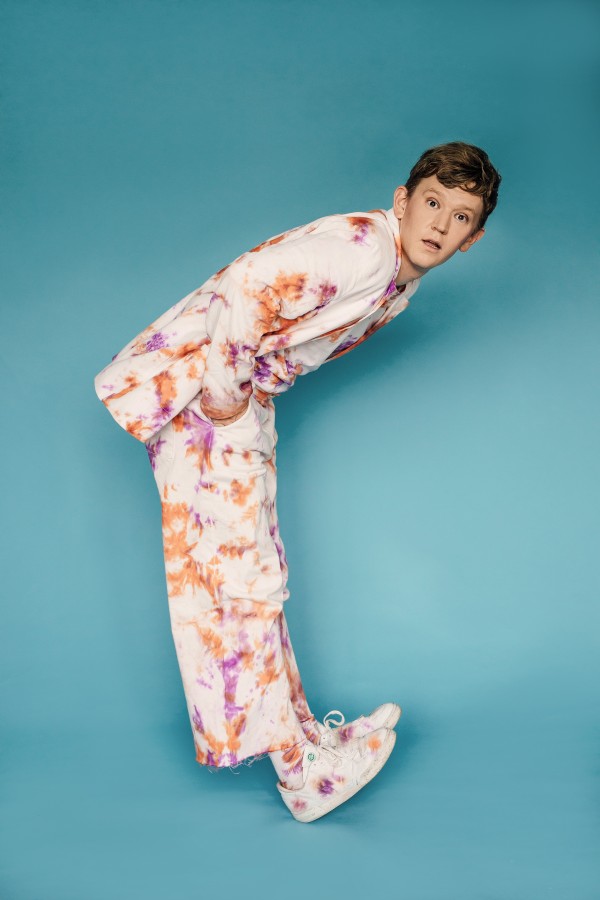 Comedian and actor known for his Chris Out of Water segment on Jono and Ben.
@chrisparker11 on Instagram.
Tell us a bit about what you were like as a kid?
Classic gay kid growing up in Christchurch. Constantly putting on shows in my garage, dancing to vengaboys and dressing up in soft floaty shirts from my dress up box.
Originally, you had aspirations to become a dancer. What made you want to pursue a career in comedy?
Simply, when I danced people laughed lol. I never had the discipline to be a dancer, I was just doing it to show off, my mother once said I had "too much passion and not enough technique" Absolutely read me for filth. I was 10 years old.
How did you come up with the idea for Chris Out of Water?
It was born out of my 2018 NZ International Comedy Festival show about me not fitting it with straight men when I grew up. The producer and head writer of the show talked to me about developing it into a comedy segment. So we decided it would be a fun idea to throw me into hyper masculine environments and see if i can keep up with it.
Who are some of your biggest inspirations and why?
I'm literally obsessed with the Topp Twins, they're genuinely so funny, so political and also they can yodel! It's everything I wish I was. I love how much NZers adore them too. Like on paper you think the Stuff comment section would eat them alive - they are gay, yodelling activist sisters, but because of their talent and charm they have become NZ royalty. They are everything I aspire to be.
What has been your proudest moment to date?
I would say seeing my hat that I felt being displayed in the Auckland Museum is a pretty big achievement. Like I have done some amazing shows I'm proud of, but that hat... was such a genuine act of creativity and for it to turn out so well and for people to be so supportive of it and for it to be immortalised in a national museum. It just makes me laugh at how obscene it is!
What does 2021 have in store for Chris Parker?
Honestly! Just stay tuned. There is some pretty fun stuff coming up. Lets just say I'm going prime time baby! Other than that more comedy and I want to focus on some of my own writing too!
What are you reading, watching or listening to right now?
I'm watching a lot of Instagram stories that just wash over me like a giant wave of HelloFresh sponsored ads. I'm exciting for the new TVNZ series by the Flat 3 creators called Cremerie and I'm always listen to my sad gay bops from Lontalius.
Grace Palmer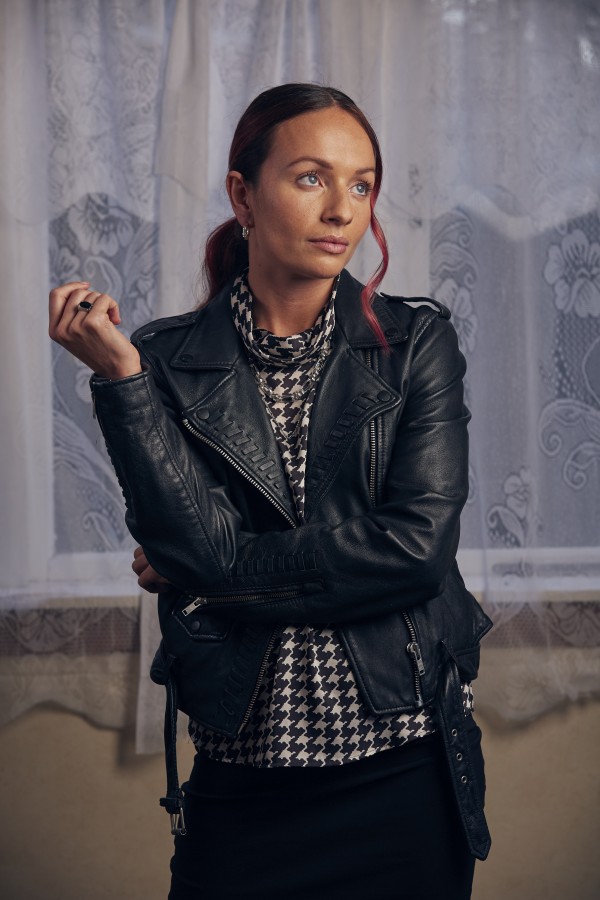 Actress best known for her roles in Shortland Street and Good Grief.
@gracemmpalmer on Instagram.
Tell us a bit about what you were like as a kid?
Quirky. Silly. Naughty. Ambitious. I was a tomboy who loved sports, singing, dancing, acting and making people laugh (usually at my own expense). I had big dreams and a wild imagination. I would constantly talk to myself and create scenes and scenarios in my head. I also loved being nude.
What inspired you to get into acting?
I've always loved performing. As a kid, I found a lot of joy in pretending to be other people. Not like an identity thief or anything lol, but acting allowed me to transform and It was so much fun. I also had an incredibly supportive Whānau who let me be me.
In contrast to the influencers of today, you garnered a following inadvertently through your on-screen profile. How has your approach to social media evolved as your platform has grown?
Well, I like to believe that I've always been myself on social media. Warts and all. Over time there have been aspects of my life that I've chosen to keep private and other things I feel a responsibility to acknowledge, but all in all I try not to let Instagram navigate me. I mean... it's only an app.
What has been your proudest moment to date?
Writing and starring in my own TV series was pretty cool? Mainly because I got to do it all with my beautiful big sister. I'm also very proud of the wonderful people I get to call my friends. I pride myself on my friends. They're awesome.
What are you reading, watching or listening to right now?
Reading - Eleanor Oliphant is Completely Fine, and David Farrier's Webworm.
Watching - Ru Paul's Drag Race (from the very beginning) and this year's Oscar Nominated films.
Listening to - A lot of 70's Rock apparently? That's what Spotify says anyway.
What's next for you this year - anything exciting in the pipeline?
It's been a very busy start to the year, so I'm looking forward to a wee break. Lots in the pipeline that I'm super excited about (but contractually can't discuss lol... dumb I know).
Jaime Ridge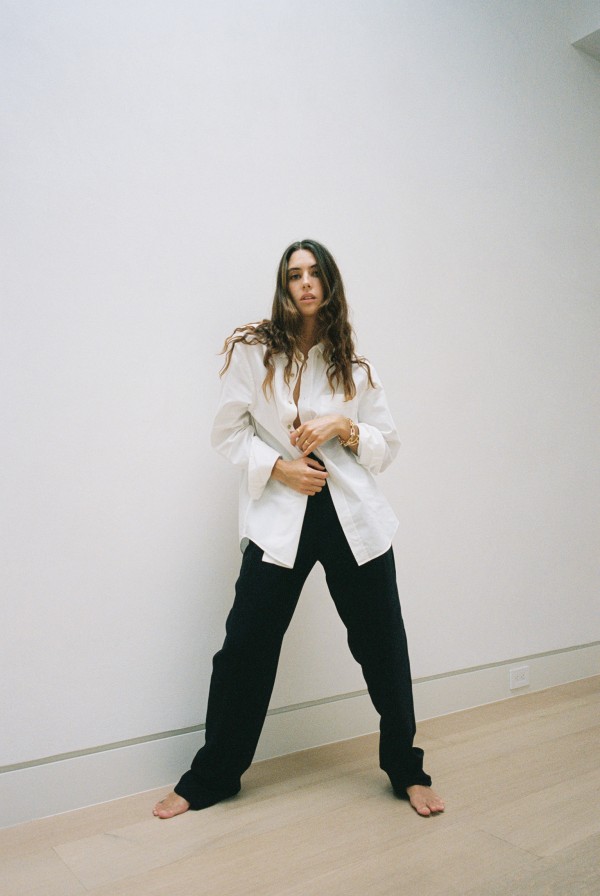 Stylist and creative best known as the owner of the former blog Dillon Dot.
@jaimeridge on Instagram.
What inspired you to get into the creative industry?
I struggle to pinpoint any singular inspiration as I feel like I was born to do what I do. I grew up entrenched in creativity, my mumma, an extremely talented creative herself, forever encouraged us to spend our spare time creating, painting, drawing, building so I have her to credit - She lit the spark inside me from a very young age.
What does fashion mean to you?
Fashion evokes my deepest emotions. It may sound fickle but to me, fashion is everything.
What has been your biggest challenge to date and how did you overcome it?
Leaving everything I knew, my family, my friends, my business relationships, my comforts and moving overseas. It's all about putting yourself in the right mindset and working really hard.
What has been your proudest moment to date?
The day I purchased my first home. The realisation that hard work and manifestation is the recipe for success.
What advice do you have for young creatives wanting to get into the fashion and/or content creation industry?
My advice would be to remain truly authentic. Creativity can so often be swayed or influenced by external forces these days, as we are exposed to constant content. To remain authentic and true to your personal creative vision is what differentiates your voice - rising above the noise is power.
What are you reading, watching or listening to right now?
Reading. Plagued by Fire: The Dreams and Furies of Frank Lloyd Wright.
Watching. The Sopranos.
Listening. One of my husband's many playlists.
What are you most excited for this year?
Everything in life excites me. I make sure of it. Life is exciting, the unknown excites me.
Sophia Malthus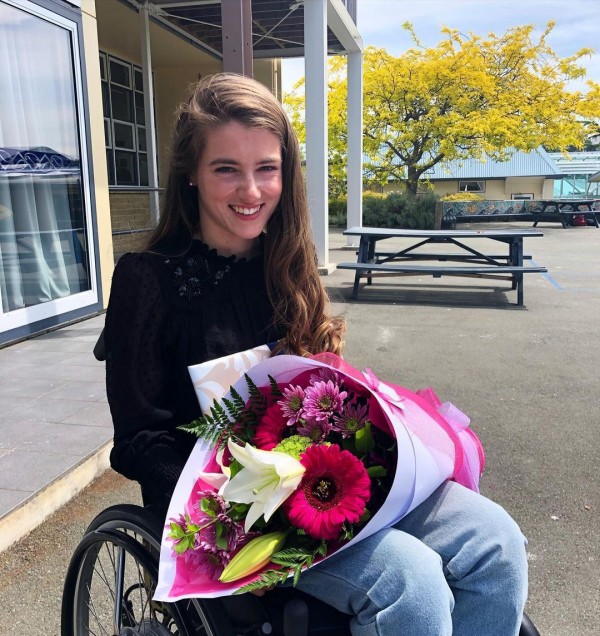 Inspirational figure, campaigner best known for sharing her recovery journey from a spinal cord injury.
@sophia_malthus on Instagram.
It is safe to say you are a huge inspiration for all ages, who is one of your biggest inspirations and why?
I don't really have figures that I look to solely for inspiration, I'm a big believer in being your own inspiration and motivation- I think you should be doing things for YOU, driven by YOU. But I definitely look to my friends that I got close to in hospital following my injury; we are all on different paths now but are smashing our challenges and making the most of our lives. Also, seeing them get in and out of the car quicker than I can sparks a little bit of my competitiveness, but I'm not going to go as far to say their car transfers are inspirational.
What inspired you to get into acting?
I never wanted to be an actor, or anything in the arts, but the team at Flat 3 Productions got in touch with me and somehow convinced me to audition for the role of Sandi in MEME. She's a high-school student in a wheelchair, and I was very much out of my comfort zone merely considering going to the audition, however the idea of an able-bodied actor getting the role and portraying my disability didn't feel right to me. They took a huge risk with choosing me, and I'm so grateful for their support and understanding of how important it is for the disabled community to be represented authentically. And now everyone on set knows how I pee, so there were many benefits to my short stint in acting!
What has been your proudest moment to date?
A few days ago someone said that the way I raise awareness about disability and accessibility issues was "incredibly important and clever". That really meant a lot to me; I want to have a positive impact on society, but I don't want to be the type of advocate that puts people down for being uneducated on how to approach a sensitive topic in a way that is accepted by all minorities. I think that positive change comes from making people feel comfortable with making mistakes, and instead of confronting that person directly about how they made you feel, it will often be more impactful to make a joke of it on social media and bring it to the attention of potentially thousands of people who are actively looking to learn.
After experiencing a life-changing injury, what would be your advice for others going through significant changes/upheaval in their lives?
You just have to pave your own way. The spinal cord injury community is incredibly supportive and welcoming, but I'm the type of person who has to find my own way to do something, so I accepted their advice gracefully and then would do everything possible to find a solution or technique that didn't resemble their advice whatsoever. It sounds like a waste of time, but everybody is different, so what works for one paralysed body might not work for mine. I think that is applicable to every situation.
Once the borders reopen, where's first on your travel bucket list?
I have no need to go anywhere right now, so I'd choose Nelson or Wellington to see my best friends. Not inspiring at all, but I'm grateful to have everyone I need in the same country, and seeing them is definitely a priority over seeing the world for me at the moment.
Do you have any goals you want to tick off this year?
I'm 23 and still don't have my full license, so that'd be cool to achieve. NZTA kindly extended my restricted license by two years because I had the slight setback of becoming paralysed in my teens, which is awesome. We are also currently fighting against the closure and sale of the Laura Fergusson Trust Rehabilitation centre in Greenlane, which was established in 1967 by Lady Fergusson and Lady Mary Caughey, to provide residence and rehab specifically for young people living with disabilities. The closure is quite distressing for me, as the most accessible alternative is sending these young people to aged care facilities. Hopefully people can see the importance of the centre and get behind our efforts. You can help sign the petition here https://www.davidseymour.org.nz/save_laura_fergusson
Don't forget to support your local finalists and vote! You will also be in the draw to win $5000 worth of prizes across accomodation, cuisine, wellness and more.