Is this Auckland's tastiest burger?
It's hard to create a food sensation. But in a city full of excellent burgers clamouring for our loyalty, Woodpecker Hill's workday lunch burger has cut through the noise and become a sleeper hit. And according to the burger's inventor, Woodpecker Hill's chef Che Barrington, his burger's success is down to three, vitally important ingredients - the first being an unusually complicated mayonnaise.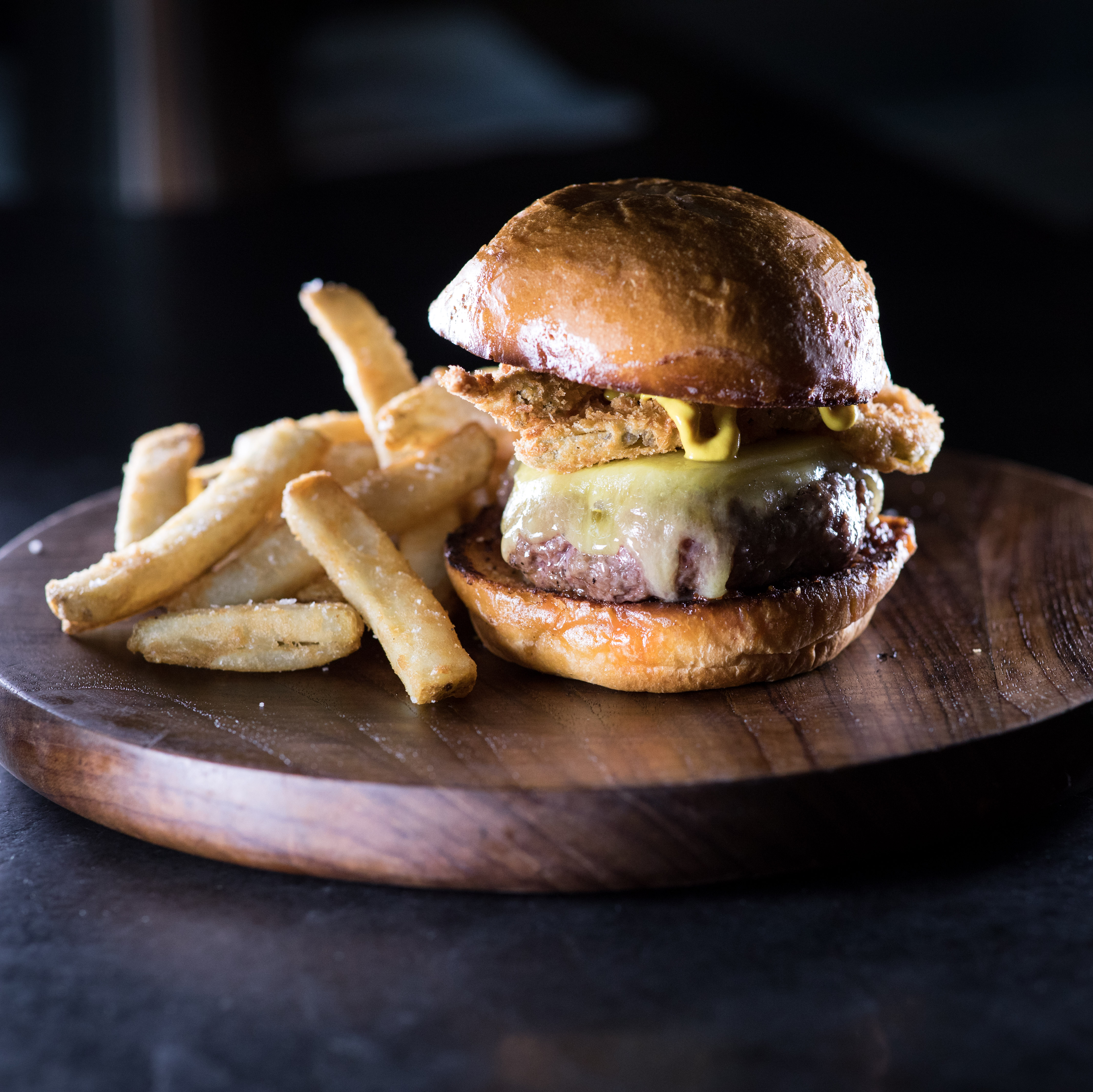 "About thirty percent of what makes a burger knock you on you arse is in the mayonnaise," says Che. Like all chefs who've created a hit dish, he's cagey about giving away two many specifics. "Making our spicy mayonnaise is actually a whole day's work, because it's not just mayonnaise - there's a chill jam and a red nahm jim folded in there, and we make those from scratch, too."
That creamy kick in the workday lunch burger's mayo comes from batch frying chillies, garlic, shallots and galangal, one group at a time, until the pot of oil is rich with infused flavour. All those caramelised, crunchy bits are then blended up with the flavour-infused oil and palm sugar to create the chilli jam, which is folded into the mayo. Che won't be drawn on the exact ingredients of his nahm jim, but says "it has heaps of fresh lemon juice and a dash of salty fish sauce - that combination is what makes your mouth water when you taste it."
The second factor that elevates the workday burger is its Japanese milk buns. "Too many chefs in the burger game are buying buns off the shelf - ours are baked the Japanese way," says Che. That means the buns are soft and pillowy and a little bit sweet and impossibly light. "With Japanese milk buns, the experience of biting into the burger emphasises the juicy textures of the beef. It excites the mouth more, it puts your mouth focus on all those savoury flavours in the meat."
The third, final and most important ingredient is hardly a secret - good quality meat, grilled with care. The workday lunch burger boasts grass-fed brisket, a rich cut of meat packed with umami flavour. "Our burgers are ready quickly, but not instantly - and there's a difference," says Che. "Taking just a few more minutes to slow-cook a thick, brisket beef burger imparts far more real taste into the meat, it gets to sizzle in its own, natural flavours, get a little smokey."
The 100% grass-fed Woodpecker Hill burger is only available at lunchtime. Priced at $16, it comes with aged cheddar cheese, bourbon roast onion jam, spicy mayo and ballpark mustard, and is served with a side of crumbed, deep-fried dill pickles. On those extra-hungry days, we recommend the $5 side of crunchy beer-battered fries.
Other working lunch day specials, made for one and served up fast, include the $16 turmeric and coconut milk chicken curry, or the $16 sweet soy and ginger steamed fish of the day with shiitake mushrooms and crispy pork roll.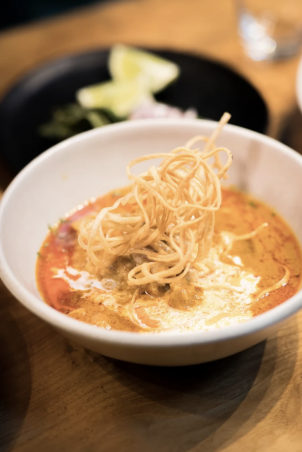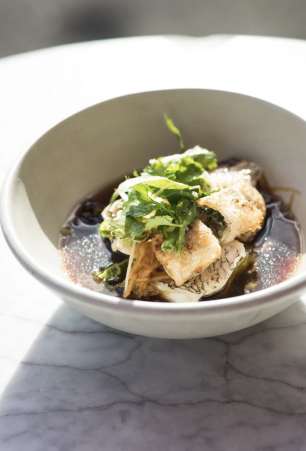 Why settle for food for lunch - when you can feast just as fast?